Guest House GOSYO NISHI – Comfort stay for a group of family, friends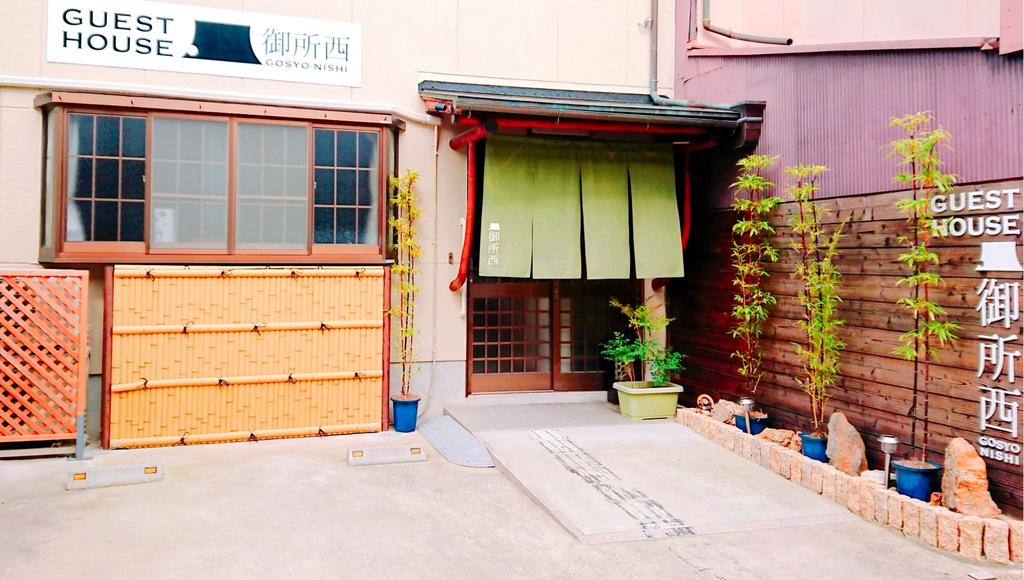 Guest House GOSYO NISHI - Comfort stay for a group of family, friends
Guest House GOSYO NISHI is a whole house guest house located in the west of Kyoto Gosho, Kyoto Imperial Palace. The area is residential area which is quiet and very accessible to the famous places you must visit while staying in Kyoto. For example, it is just about 10 minutes to Kyoto Gosho and 15 minutes to Nijyo castle, the world heritage by walk.
It has a parking lot attached which is provided for two cars. 
You would feel as if you were just back home when you enter the house. 
It has three bed rooms including two Japanese tatami floor rooms on the second floor. The house is spacious enough to allow up to 10 people to stay.  There are two toilets in the house.   
In the Japanese rooms, you will get comfy futon mattress. Maximum four persons can sleep in one Japanese room.
 Guest House GOSYO NISHI has two single beds on the first floor. It would helpful for those prefer to sleep on a bed. 
The living room has also two rooms , the one is Japanese tatami floor. It is also helpful for foreigners and even for Japanese if tables and chairs are provided – sitting on the tatami floor for a long time sometimes gets hard. 
When you want to work on you PC, you can work from home or go to coworking places – the closest one is Impact Hub Kyoto, just one corner away, 
There are of course restaurants available around Guest House GOSYO NISHI. 
But since it is a little bit outside of the very central part of Kyoto city ,where there are bunch of places to eat out, less options are available. 
It might be the good chance to enjoy cooking local food. Supermarkets are close to the accommodation, and you can also find something light to eat by just heating them up at convenience stores nearby.
It is the good accommodation to stay with your family members, friends or your working members in a big group to stay comfortable in the central part of Kyoto, especially who want to spend your own time rather than hanging out in the downtown area.
To check what you can find in this area and other information such as the location of supermarkets, fitness etc, check out Gosho-nishi area page ! 
GUEST HOUSE GOSYO NISHI
Kainokami-cho 120-4, Kamigyo-ku, Kyoto city, Kyoto