Taikoukyo Coliving Apartment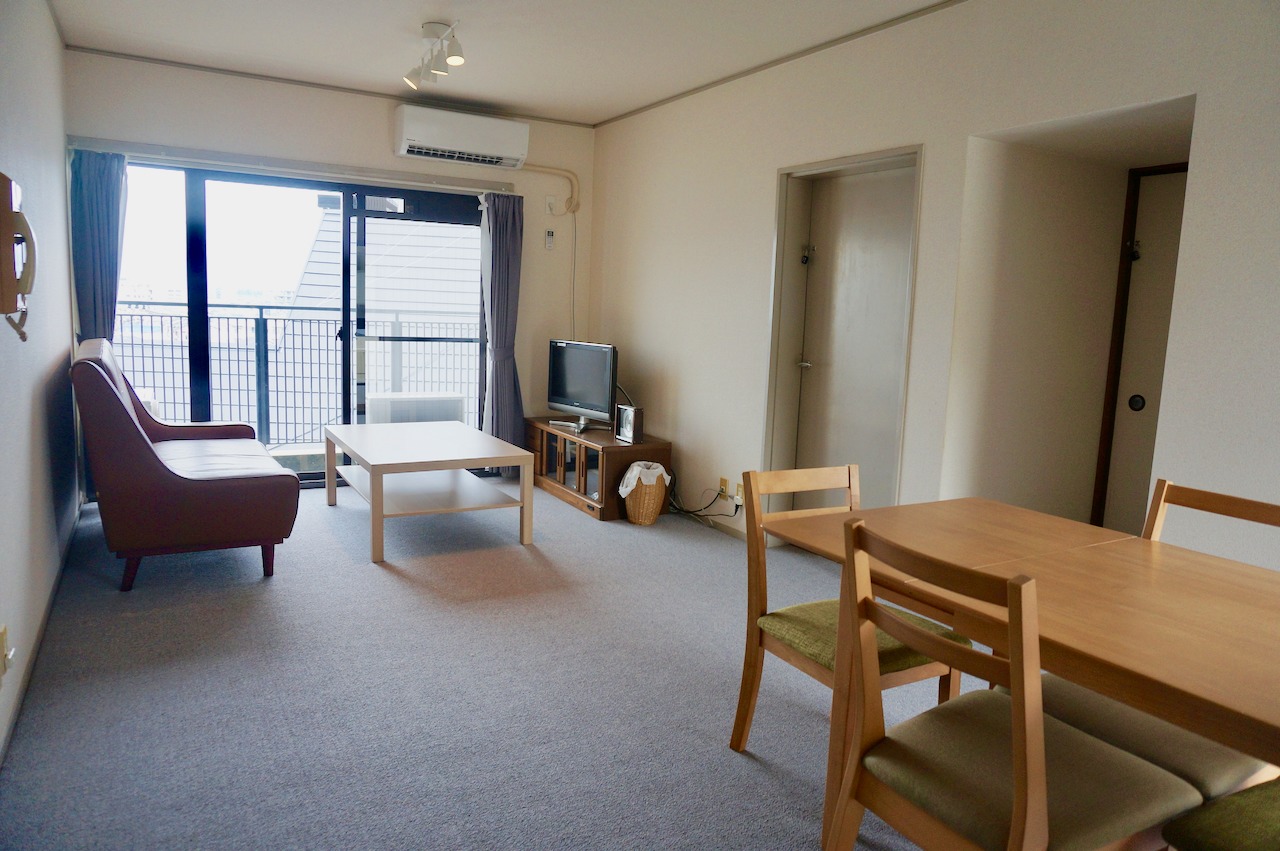 Taikoukyo Coliving Apartment
~Fully furnished apartment with the rich natural environment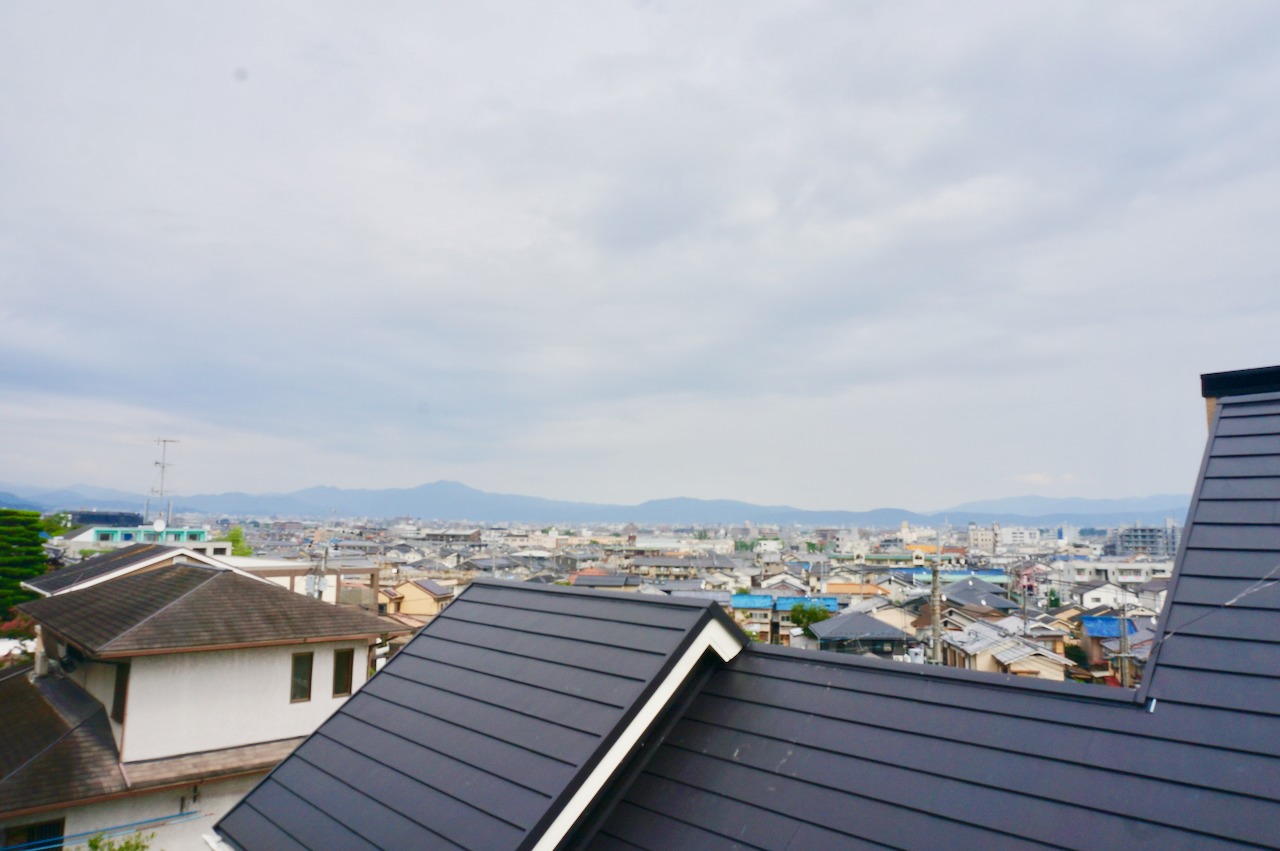 View from the living room on 2F
Monthly shared apartment with three private rooms with a living room, kitchen, bath and toilet
Rent: Single bed room : 490 USD~ / month (No initial cost)
Ground Floor / 1D
  101 490 USD *Occupied
  102 (Wetstrn style room with bed, valcony) 530 USD
  103 (Japanese style room with bed, valcony) 510 USD
2nd Floor / 2D
  201 (Wetstrn style room with bed,) 550 USD
  202 (Wetstrn style room with bed, valcony) 590 USD
  203 (Japanese style room with bed, valcony) 570 USD
 * For2 persons  +250USD ( 102 / 202 )
Annex (2nd Floor)
  Annex1 ((Japanese style room with bed, valcony)) 550 USD
  Annex2 (Japanese style room with bed, valcony) 570 USD

Service fee: Fixtures, Common space, Utilities and so on : 110 USD(tax included) / month
*What's included ?
– Furnitures for private room  : Air condithioning, bed, blanket, sheets and pillow covers
– Common Utilities (water, electricity, gas and internet Wi-Fi)
– Consumable goods of common space (Toilet paper, dish soap&sponge, garbage bags and so on)
– FREE access to the day use of Taikoukyo heritage (coworking and so on, Daytime of Weekday only) . 
*Additional payment for utilities may be requested when residents are over-utilizing.
*Automatic extension of stay is not possible. Upon application and payment, the room will be reserved.
*You confirm your reservation by paying the RENT for the duration of your stay. You can pay in installments by paying 5% extra.
*Starting from the 5th month of occupancy, RENT will be discounted by 20 USD per month,

*In case of cancellation after application, the following will be refunded after deducting the fee for settlement.
 -Up to 30 days prior to check-in 90% of one month's rent
  (10% means settlement fee for Stripe & Foreign Exchange)
 -Up to 10 days prior to check-in: 50% of one month's rent
 -Less than 9 days prior to check-in no refunded
31-1, YamadaMinami-cho, Nishikyo-ku, Kyoto city, Kyoto
( 12 minutes walk from Kamikatsura station on Hankyu railway Arashiyama line )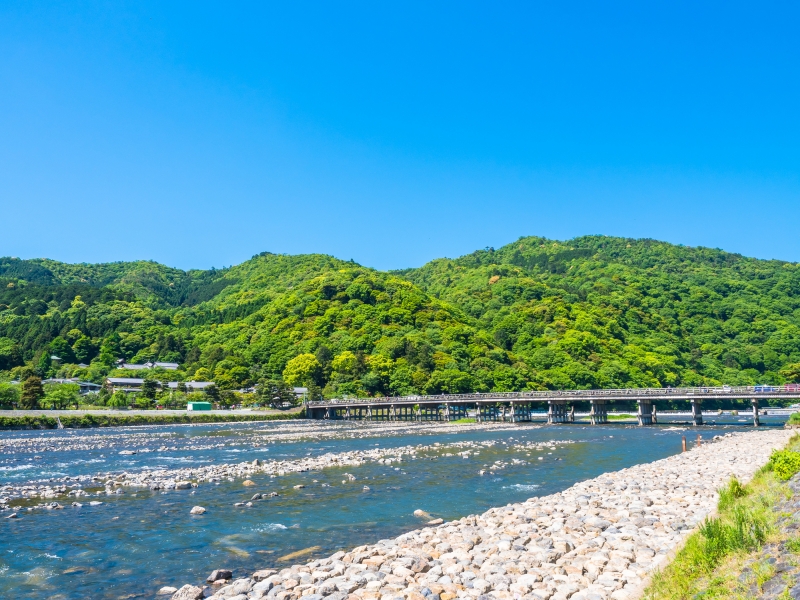 Kyoto is a small city  both with its lively city center and nature. On the outskirts, you can easily find the tranquil places surrounded by nature. If you want the best of both worlds during your time in Kyoto, Taikoukyu Coliving Apartment is the perfect choice. 
Arashiyama area, which is famous for its bamboo street is just 10 minutes by bicycle.  
The apartment is about 12 minutes-walk away from Kamikatsura Station. Change at the next stop, Katsura Station, express trains runs often on the Hankyu Kyoto Line to either Kyoto or even Osaka.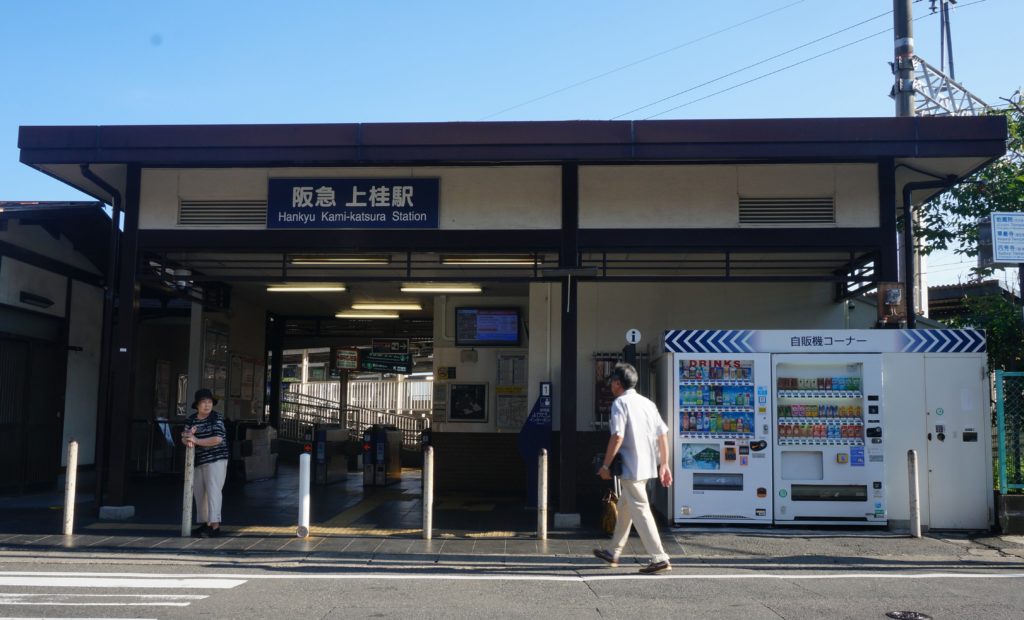 Near the station you'll find everything you need for your daily life, including a supermarket, 24 hour convenience stores, and drugstores. There are choices for restaurants such as ramen noodle or casual sushi restaurants within 10 to 15 minutes walking distance around the apartment.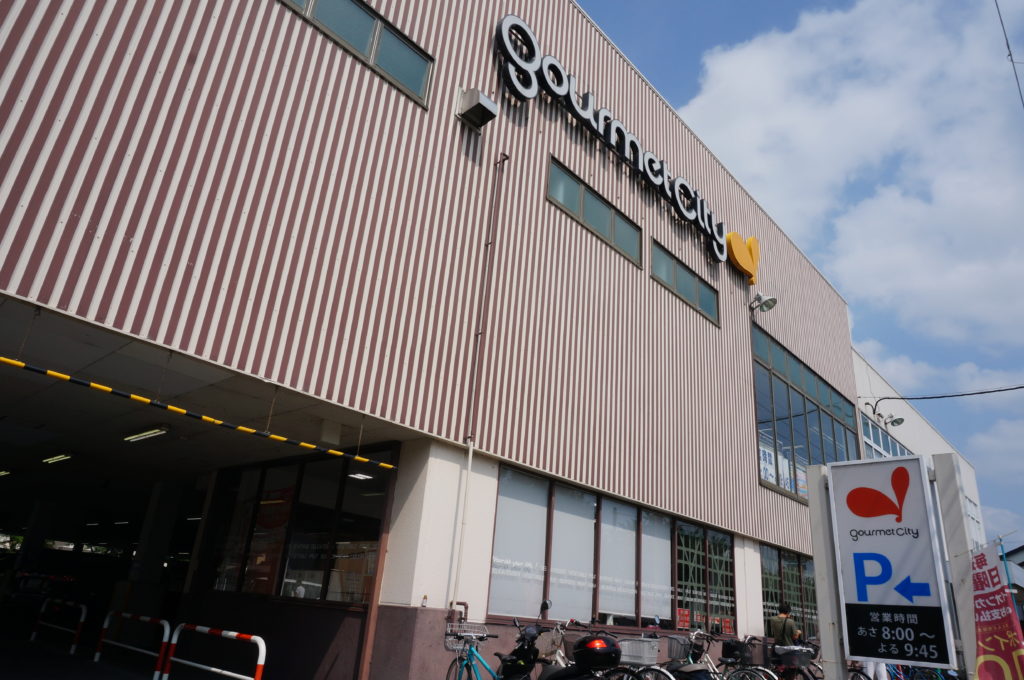 The guests at Taikoukyo Colivng Apartment can use Taikoukyo Coworking, which is located only a minute away from the Apartment. Although the cowoking space opens also for the other visitors, you will feel like it's a your private office. The opening hours are 10am to 6pm only on weekdays, but it can be arranged as requested in advance.
Since Taikoukyo Colliving is aim to build the connection among the guests and the locals, you will have the chance to built the good connection in Kyoto. Events are regularly held to let you experience Japanese culture,
All you need for coliving in Kyoto is here.
Taikyouku Coliving Apartment offers everything you need to live in modern comfort. It has two floors, and each floor has three private rooms and a common kitchen, living room, terrace, bath and toilet. All are fully-equipped, so that you can start your life in Kyoto right after your arrival. 
Fast and reliable WiFi is available throughout the building. You can also work in your own room or living room when you prefer to stay home.
1 : Single bed room with a window (101/201)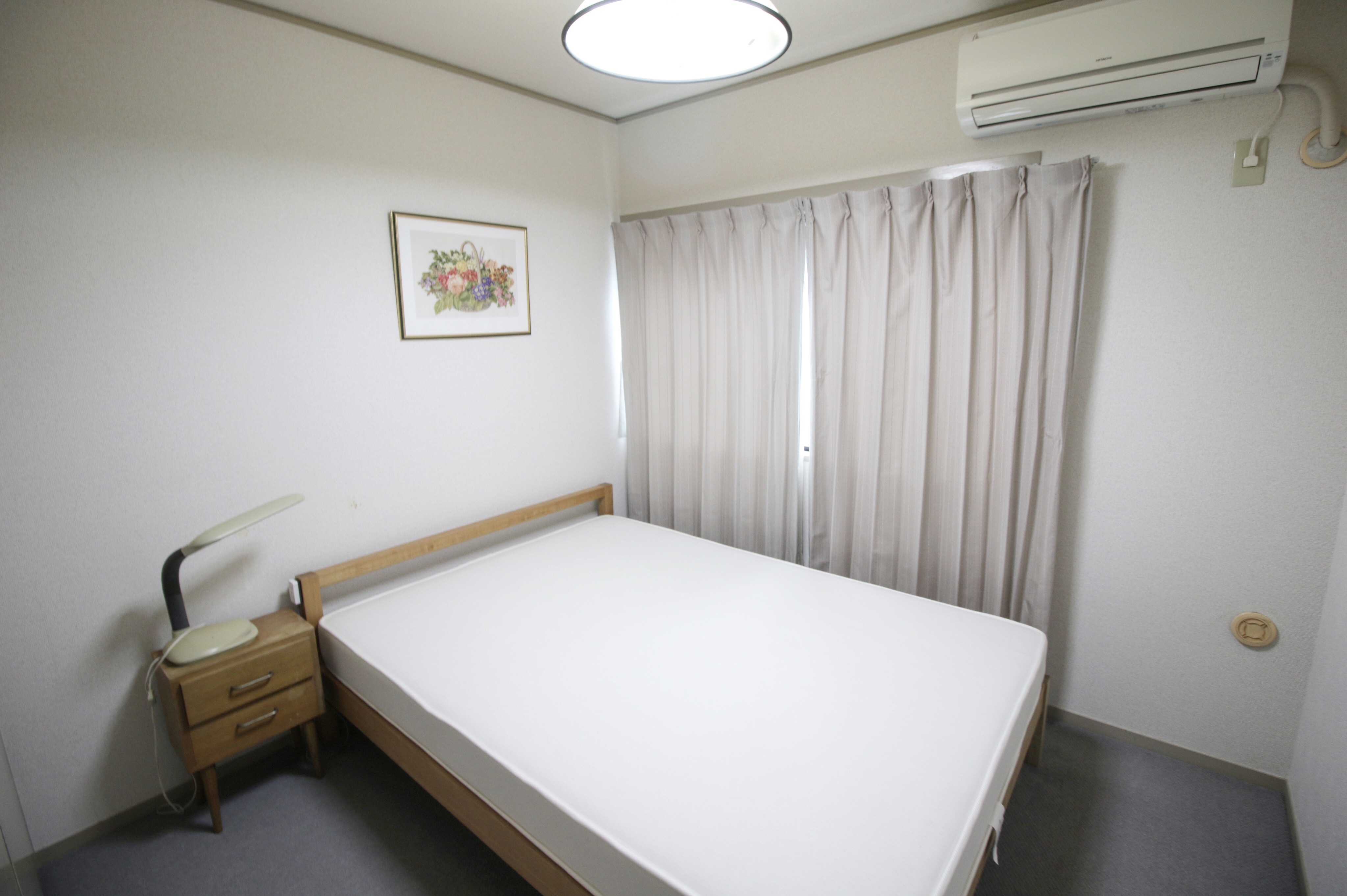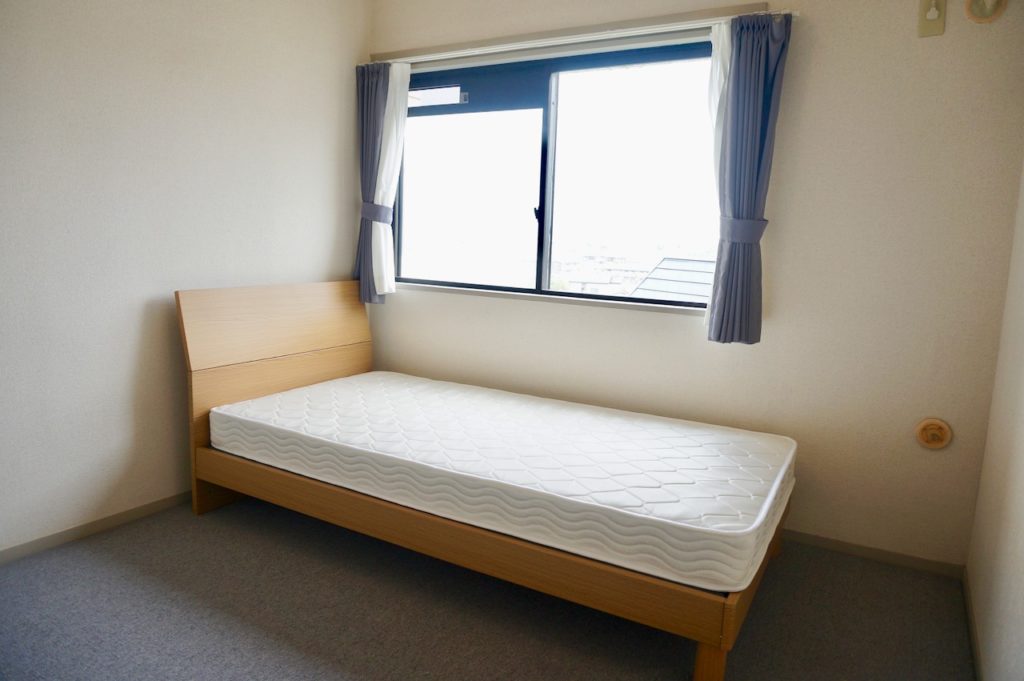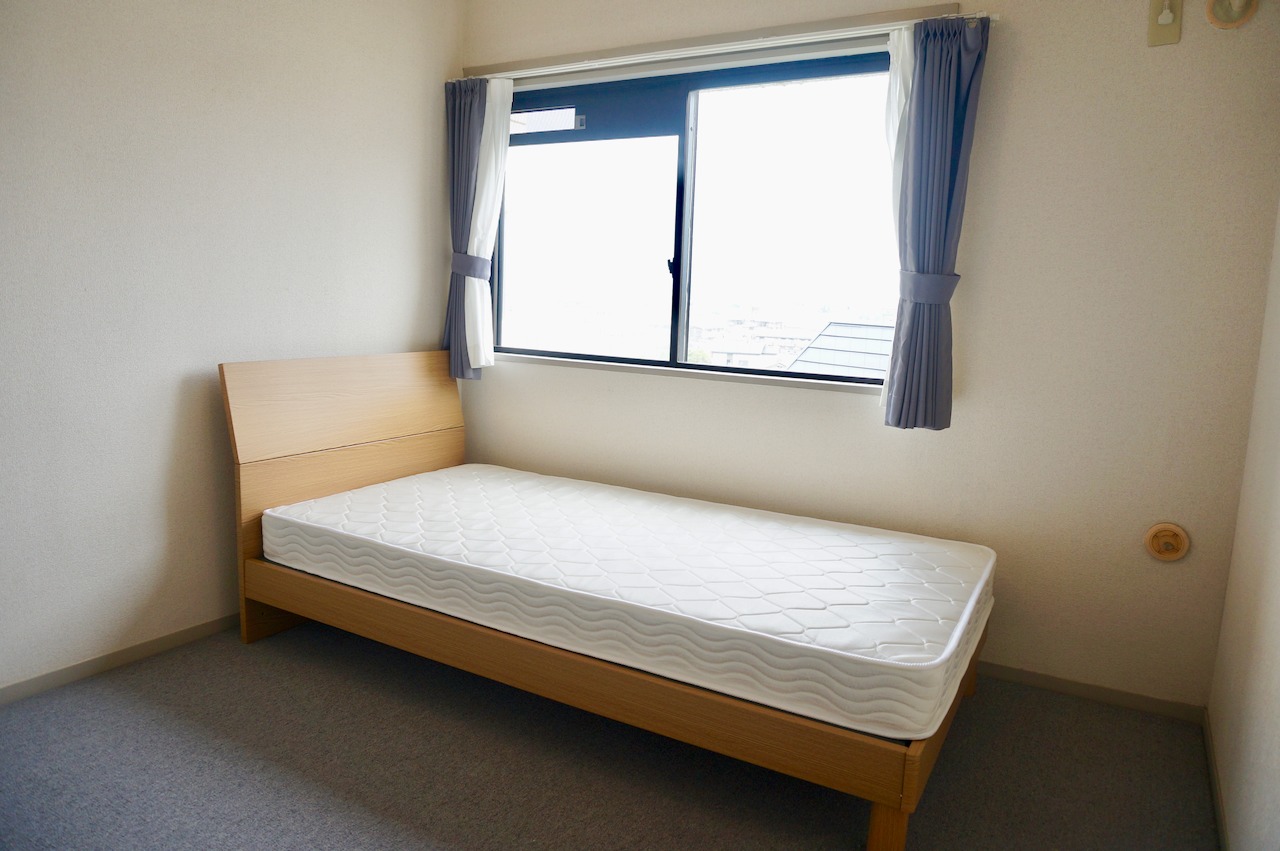 2 : Single bed room with a private terrace (102/202)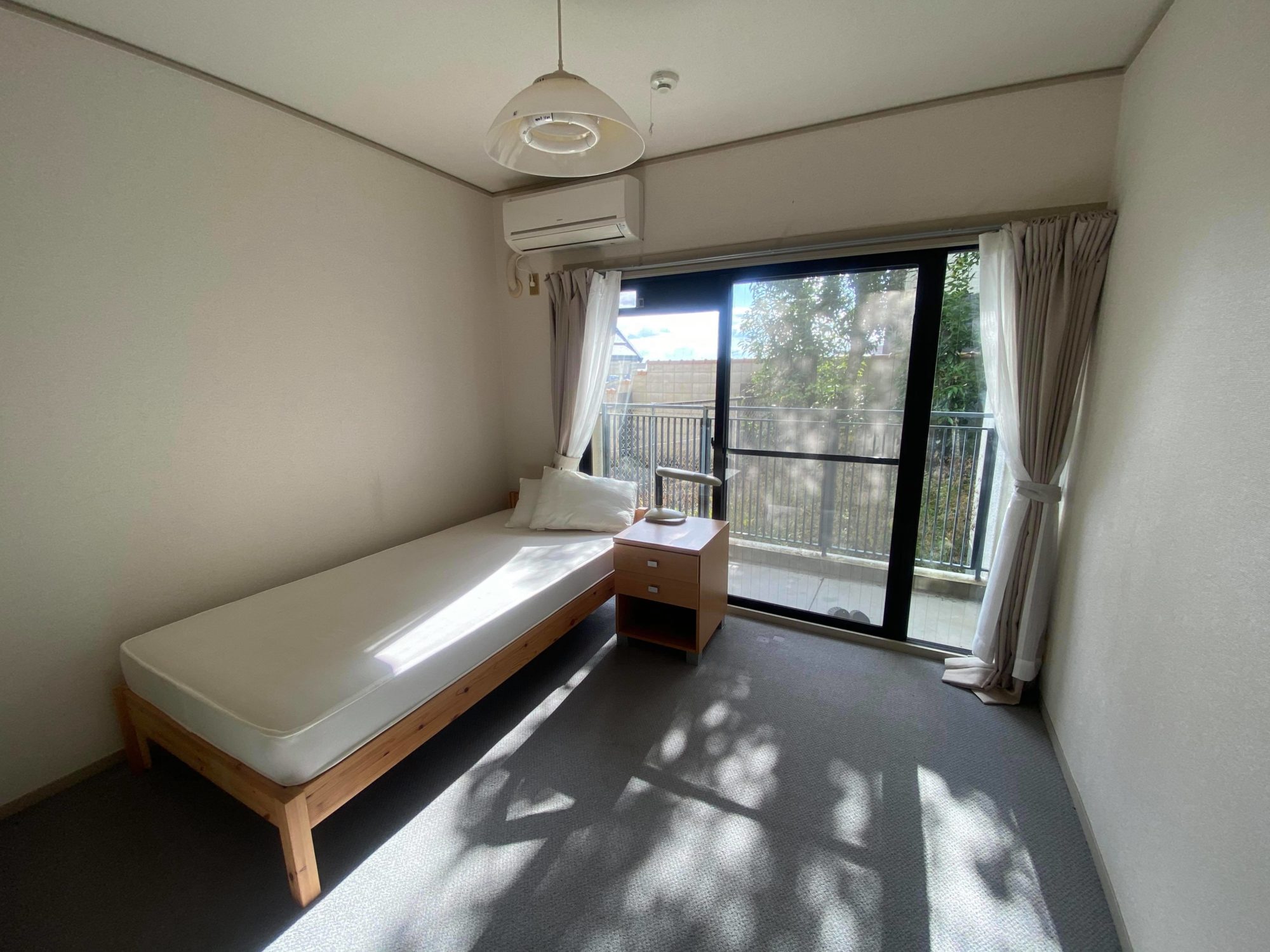 3 : Tatami floor Japanese room with a single bed & private terrace (103/203)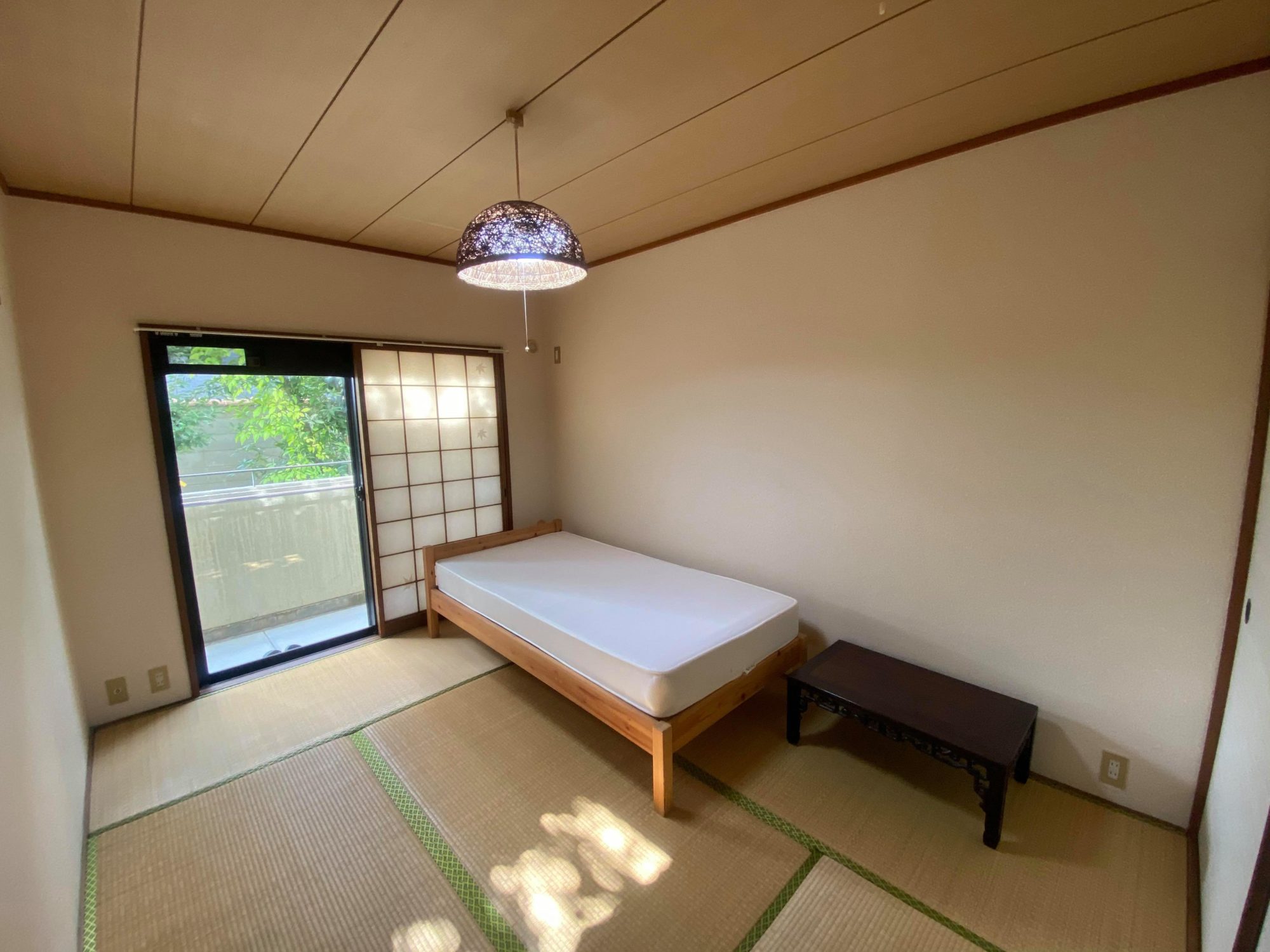 4: Living room
Equipment : sofa, TV, living table, dining table & chairs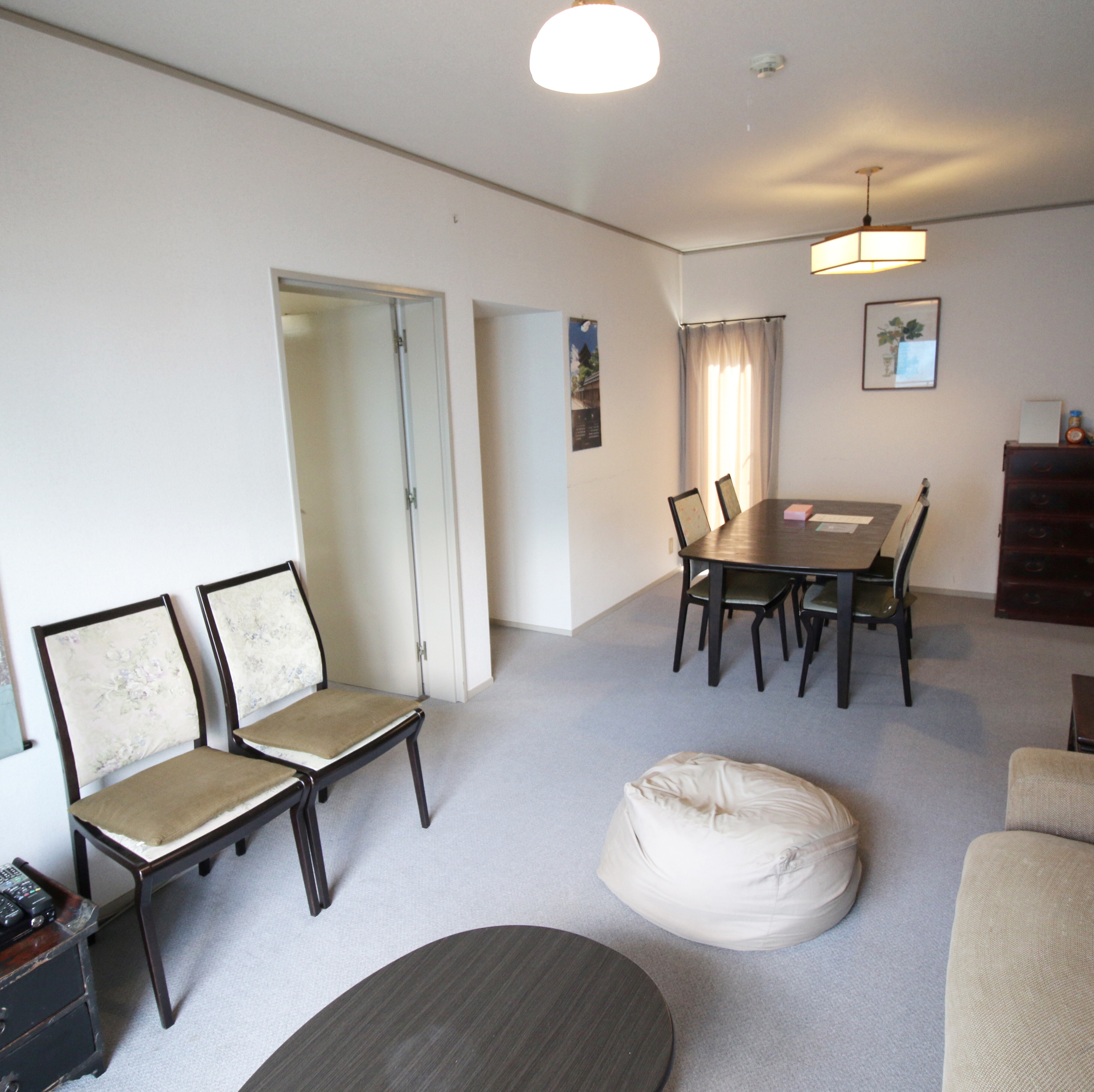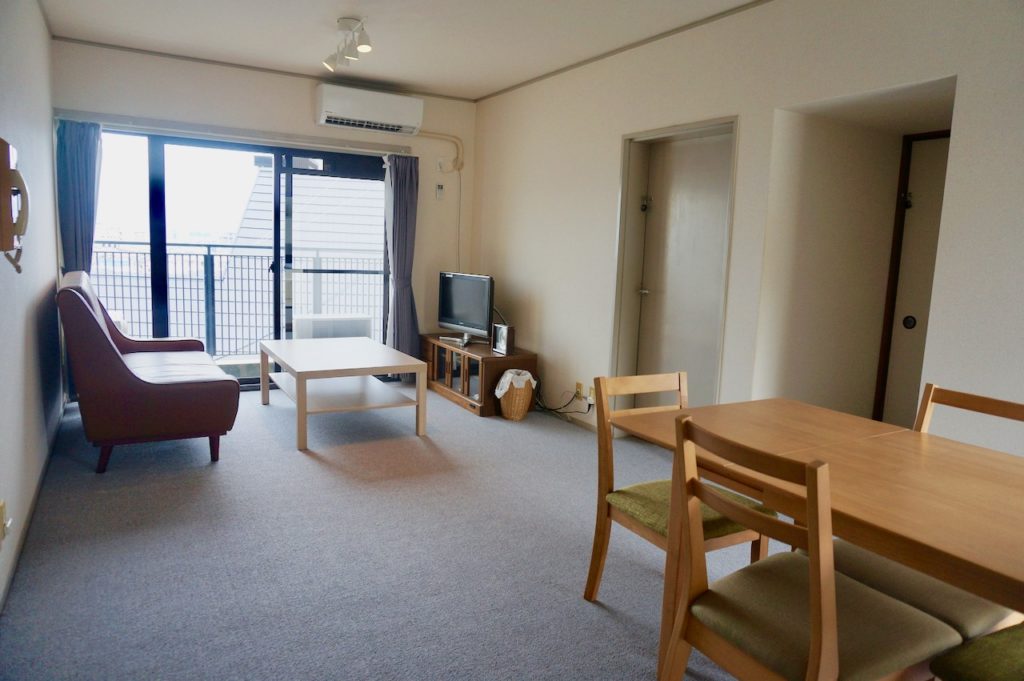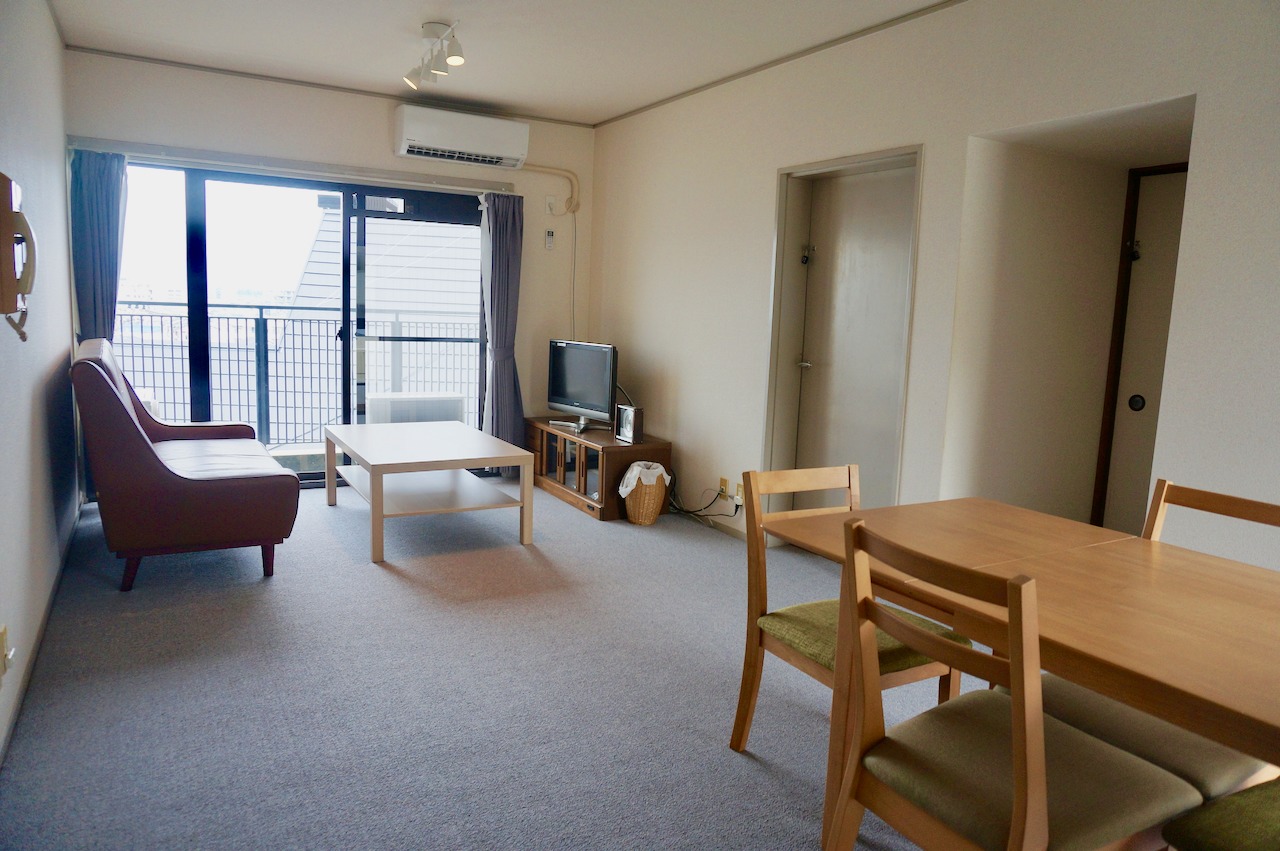 5 : Kitchen
Equipment: microwave, refrigerator, kettle, rice cooker, cutlery, dishes and cooking tools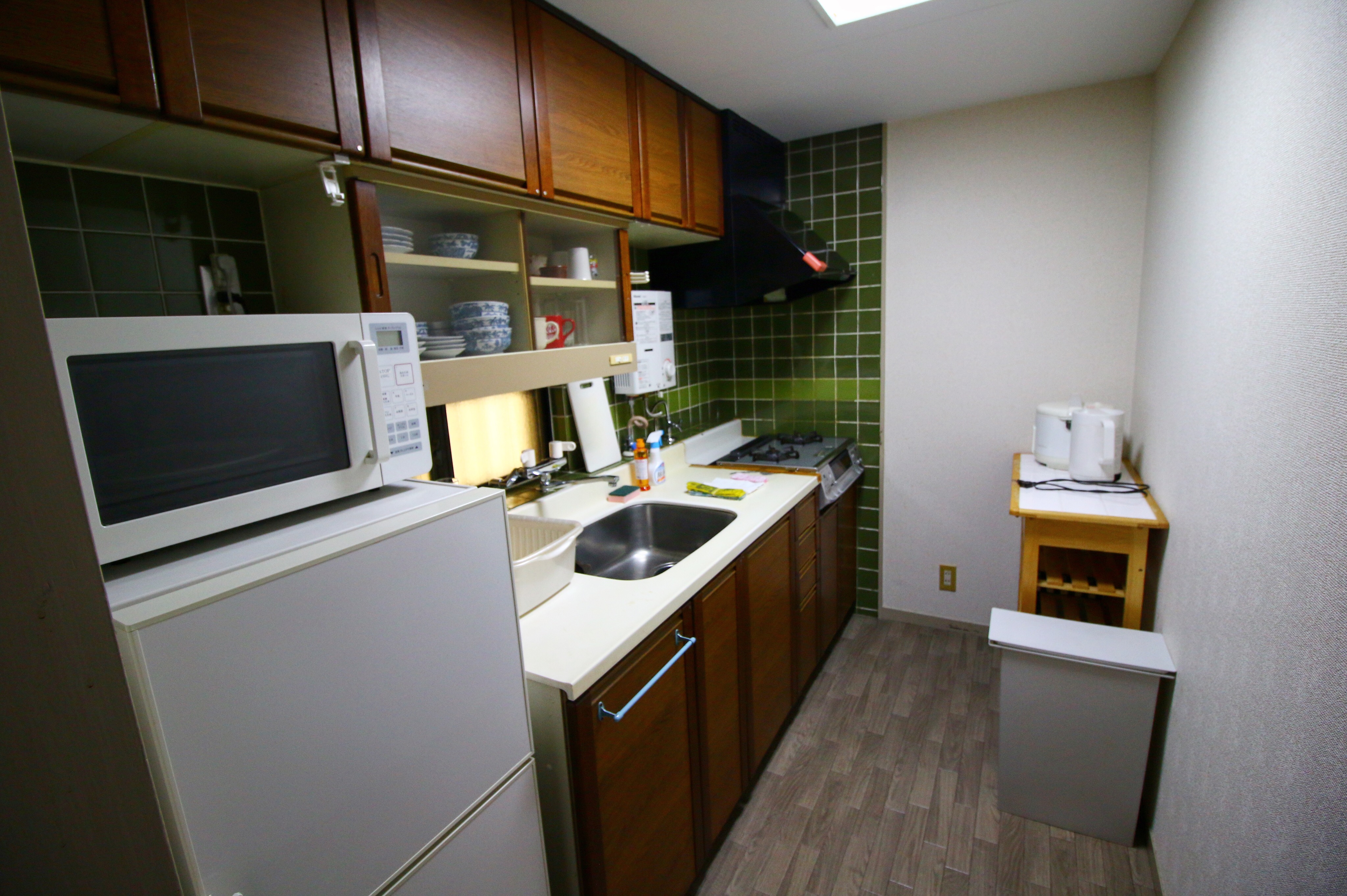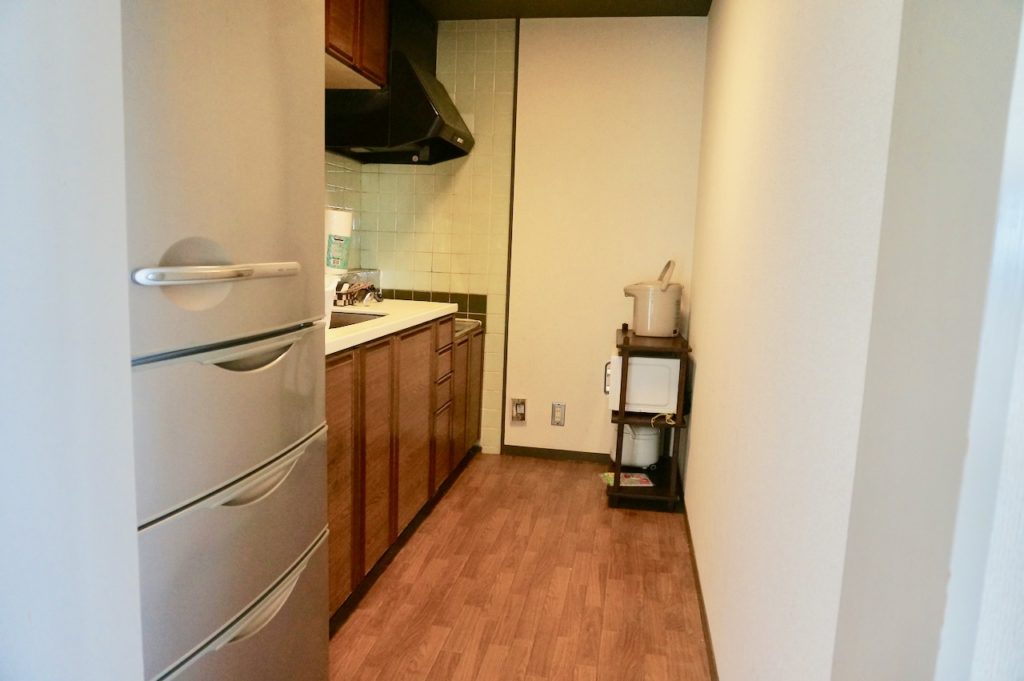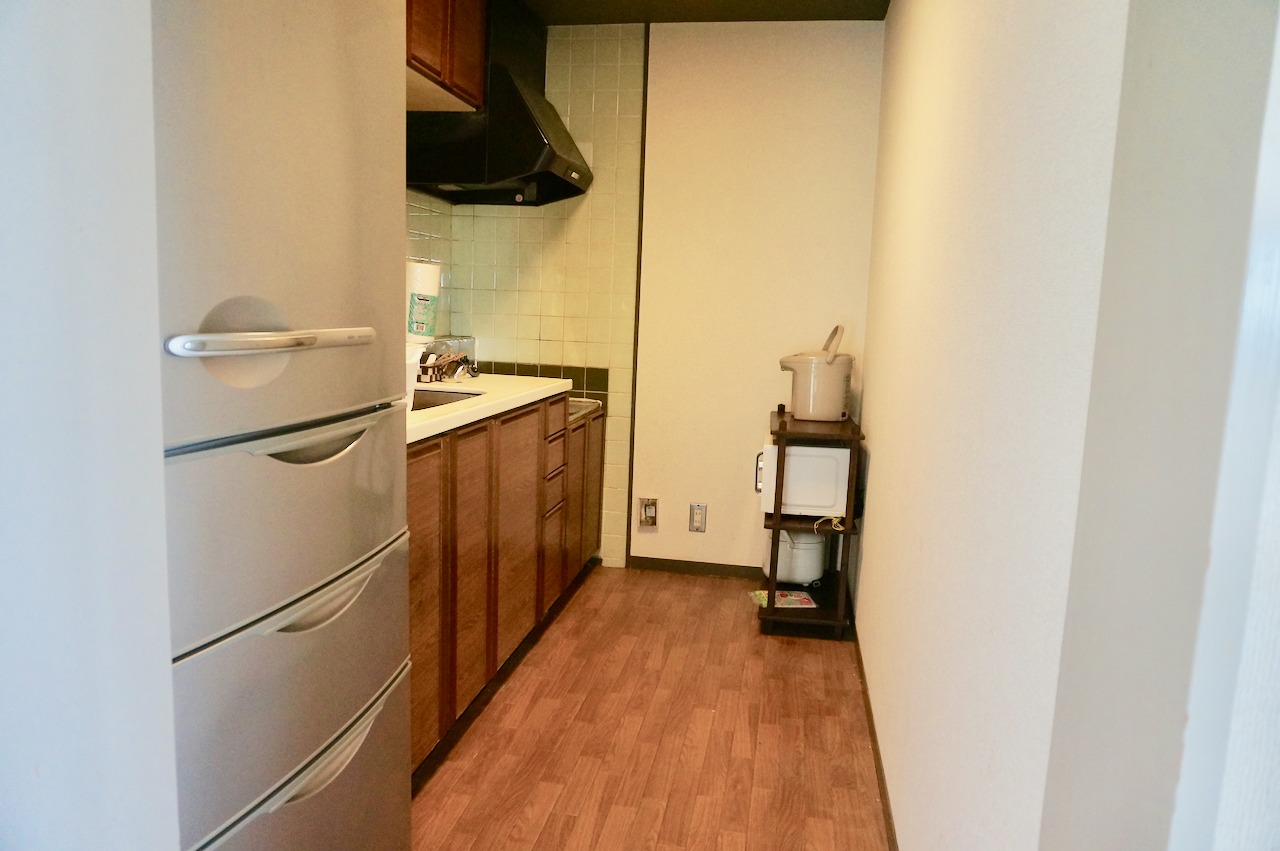 6 : Bath, toilet and wash room
Laundry machine is equipped.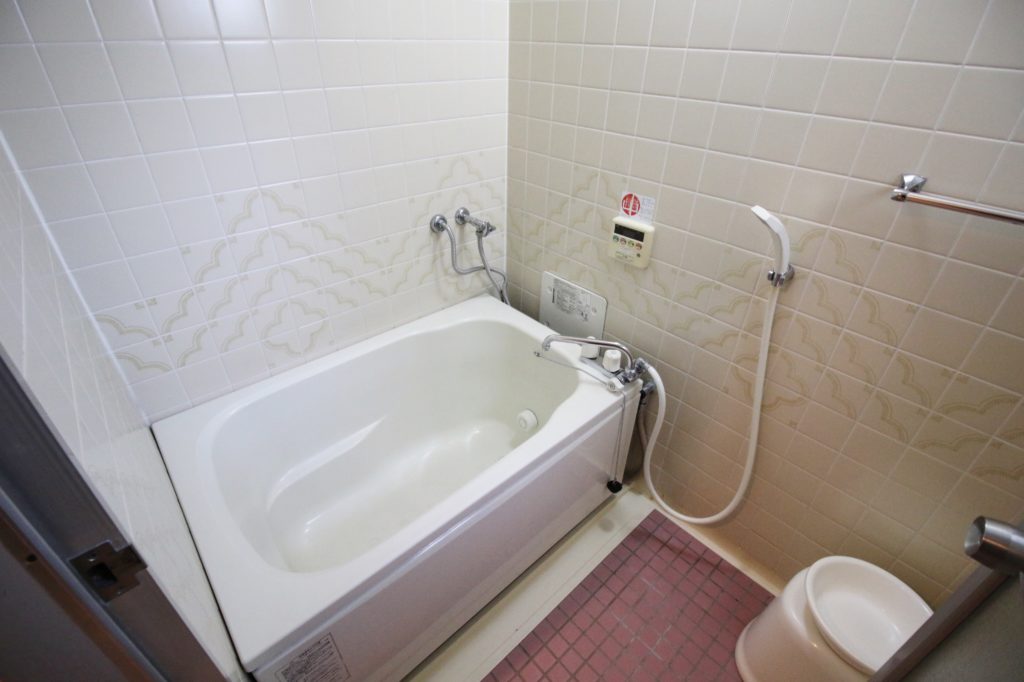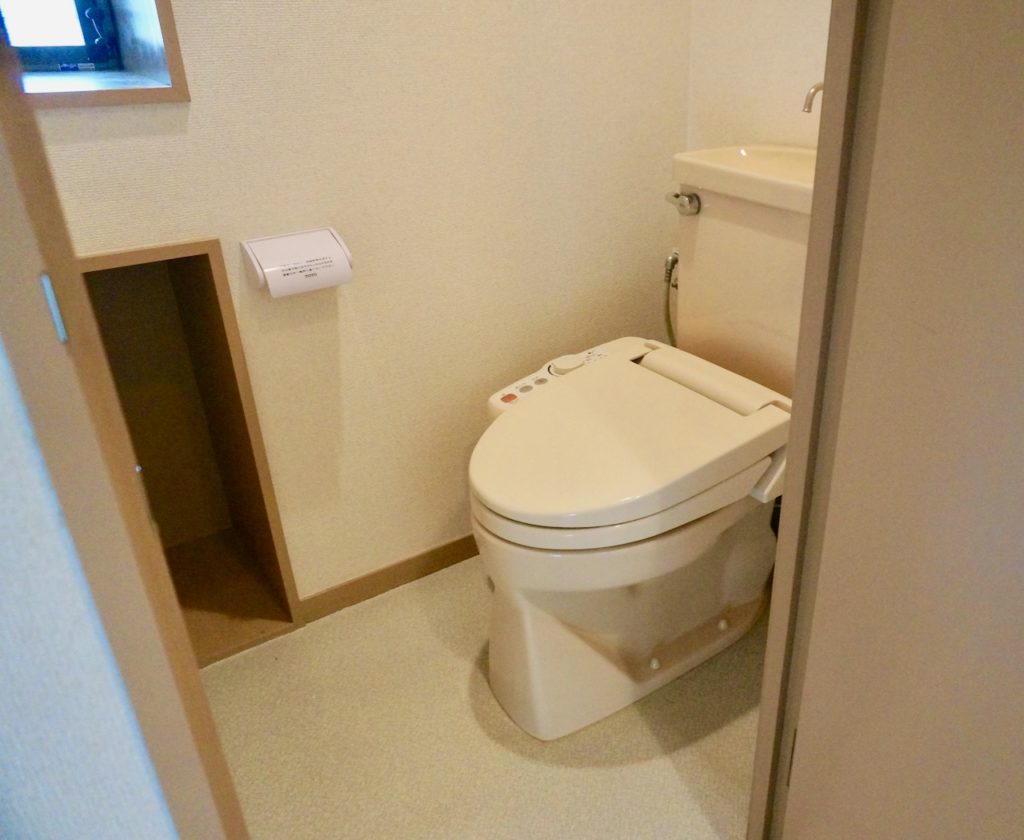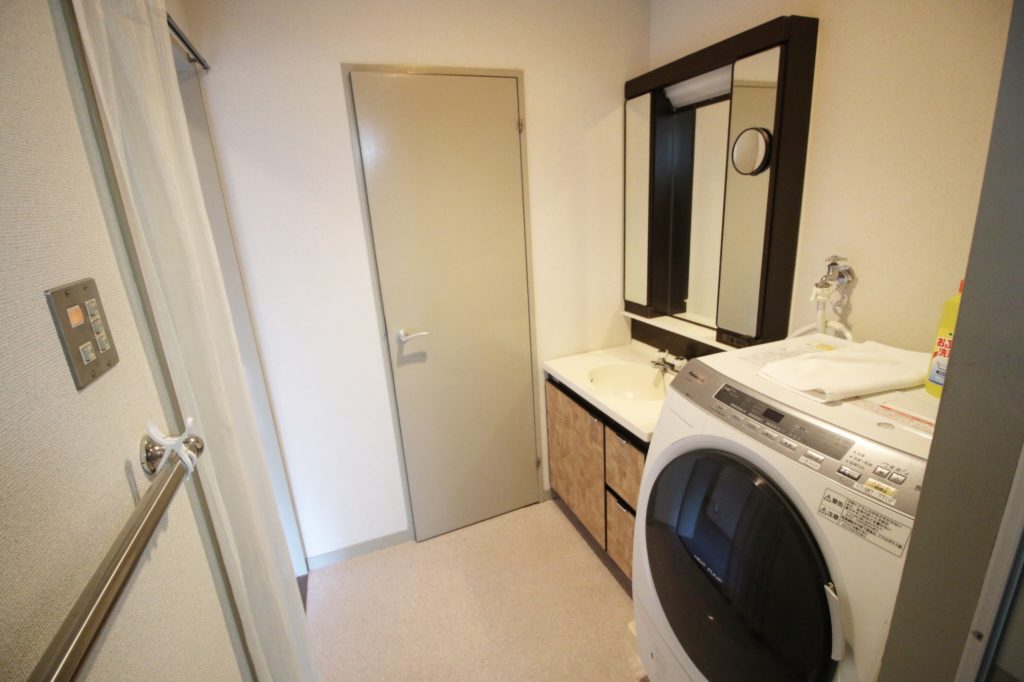 Looking for comfortable stays? Check availability here!
Please fill out below form to book accommodation. We will reply you once we confirm your booking request.