Taikoukyo Coliving Apartment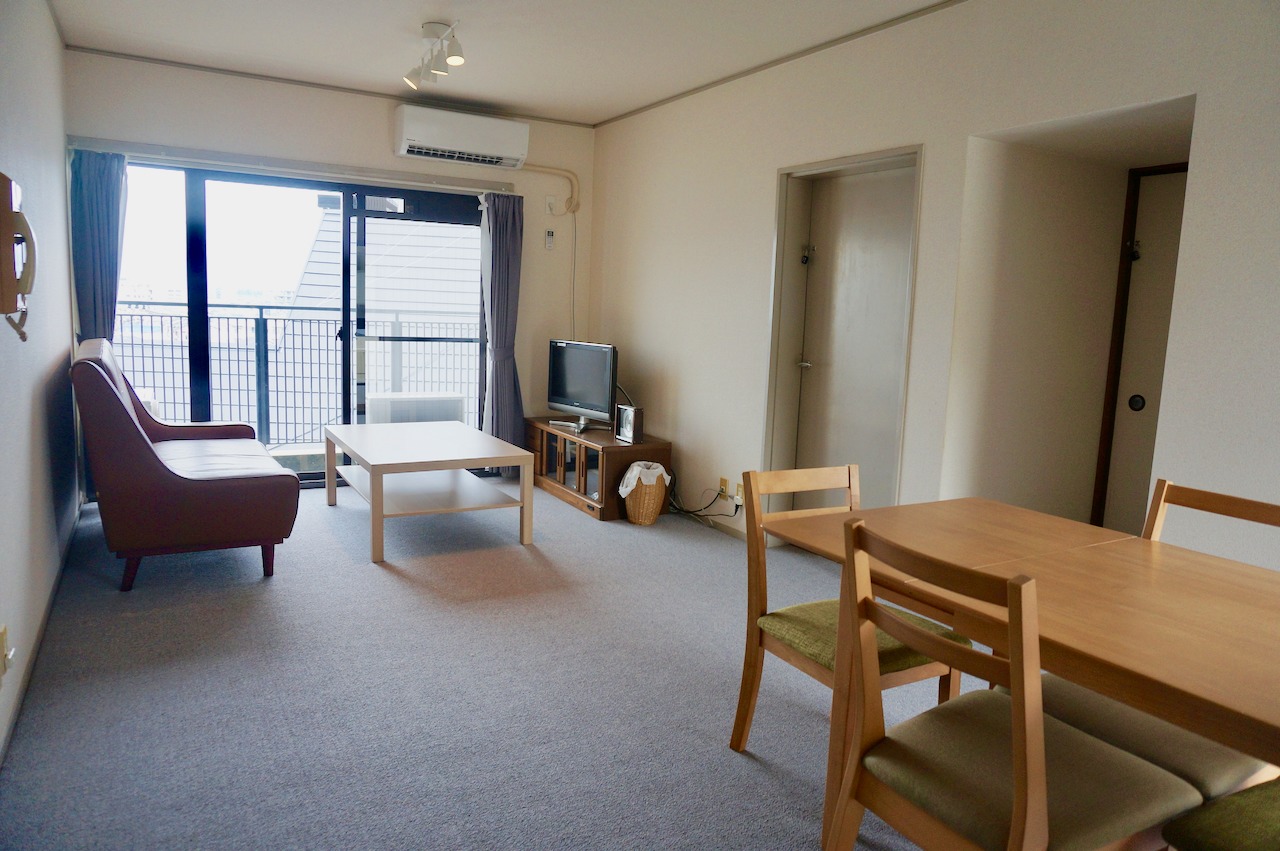 Taikoukyo Coliving Apartment
Kyoto is a small city  both with its lively city center and nature. On the outskirts, you can easily find the tranquil places surrounded by nature. 
If you want the best of both worlds during your time in Kyoto, Taikoukyu Coliving Apartment is the perfect choice. 
Located in Kamikatsura, just two stops from Arashiyama area, which is famous for its bamboo street, this coliving space offers you comfortable residence, a unique working space and community with like-minded people.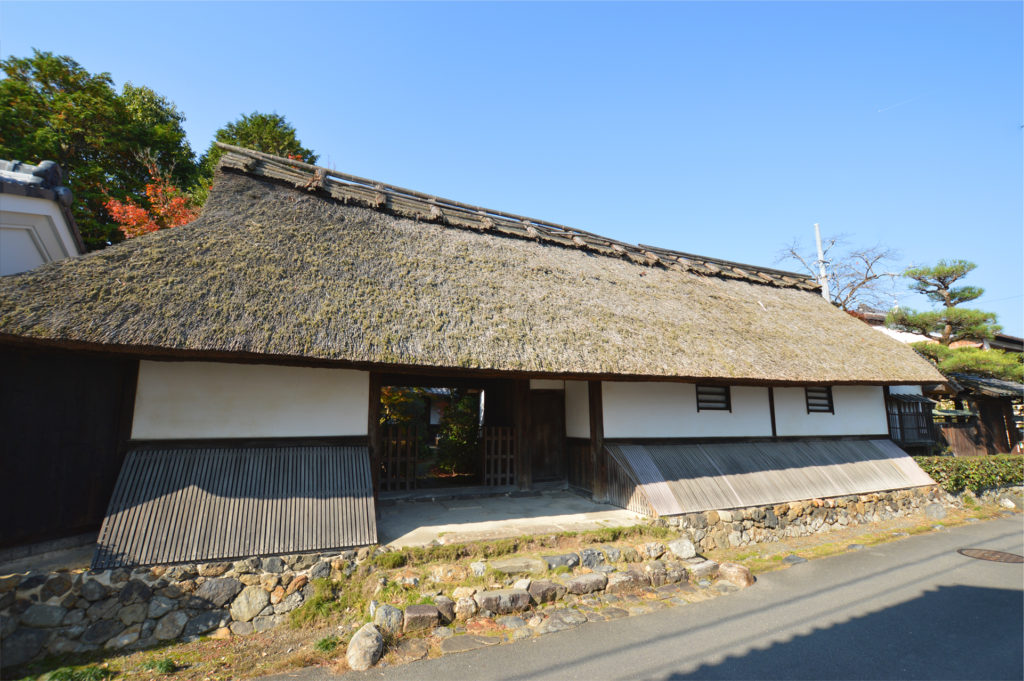 Taikoukyo  Coliving Apartment is about 10 minutes-walk away from Kamikatsura Station. Change at the next stop, Katsura Station, express trains runs often on the Hankyu Kyoto Line to either Kyoto or even Osaka. 
Near the station you'll find everything you need for your daily life, including a supermarket, 24 hour convenience stores, and drugstores. There are choices for restaurants such as ramen noodle or casual sushi restaurants along Hankyu railway.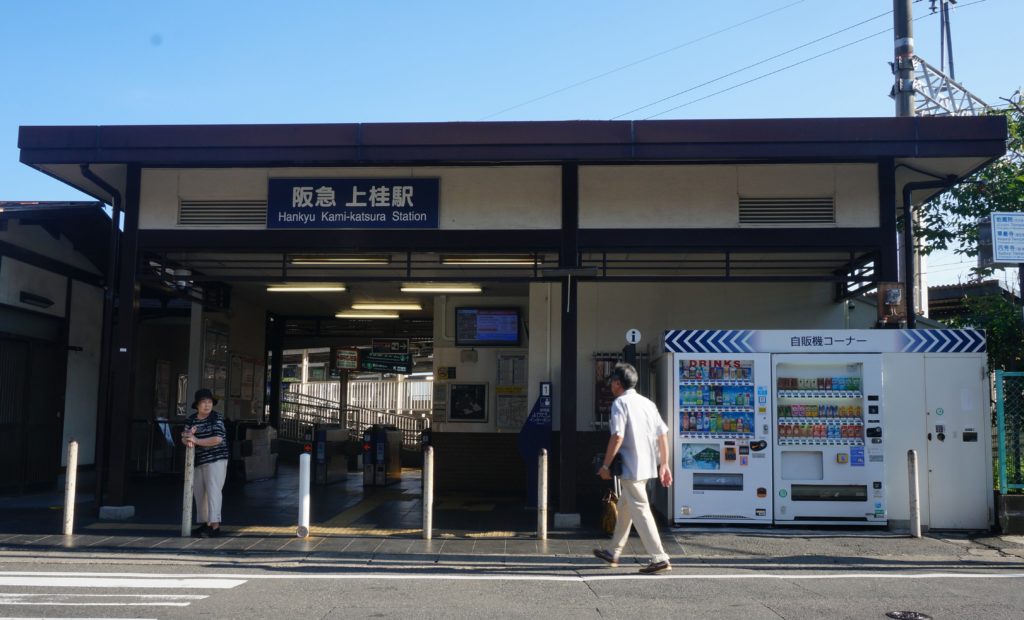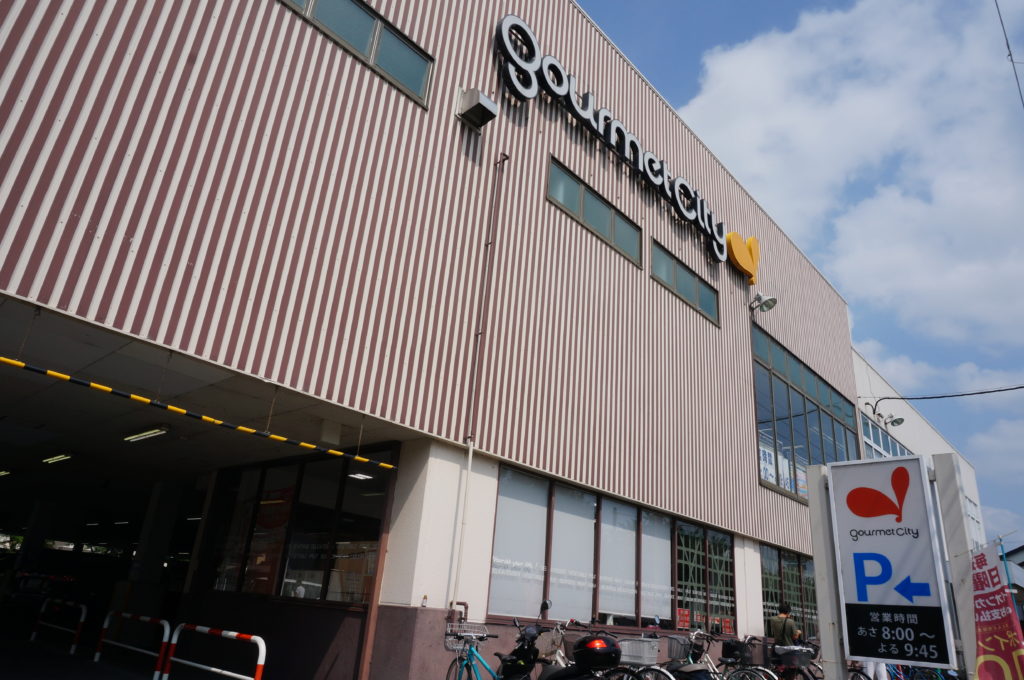 The guests at Taikoukyo Colivng Apartment can use Taikoukyo Coworking, which is located only a minute away from the Coliving Apartment. Taikoukyo Coworking is a coworking place in the traditional building with its beautiful Japanese garden.  It's the unique place to work while enjoying the change of the seasons. (For more detailed information, see this article.) Taikoukyo Cowoking is also opens for the locals and the other visitors staying in Kyoto. 
Since Taikoukyo Coworking and Coliving Apartment is aim to build the connection among digital nomads people staying in Kyoto and even the locals visiting the coworking space, you will have the chance to built the good connection in Kyoto.
All you need for coliving in Kyoto is here.
Taikyouku Coliving Apartment offers everything you need to work and live in modern comfort. 
It has two floors, there are three bed rooms and a shared kitchen, a living room, terrace, bath and toilet on the both floors. All are fully-equipped, you can start your life in Kyoto right after your arrival. 
Of course, there is fast and reliable WiFi throughout the building. You can also work in your own room or living room when Taikoukyo Coworiking is closed or you prefer to stay home.
We provide two pairs of bed sheets, pillow covers, and towels are provided when you move in. You can wash lines in the laundry machine and clean your room with vacuum cleaner equipped. 
The monthly rent includes the common expense (Wi-FI, water, electricity and gas).
It also covers free access to the Taikoukyo Coworking and its meeting room during the opening hours.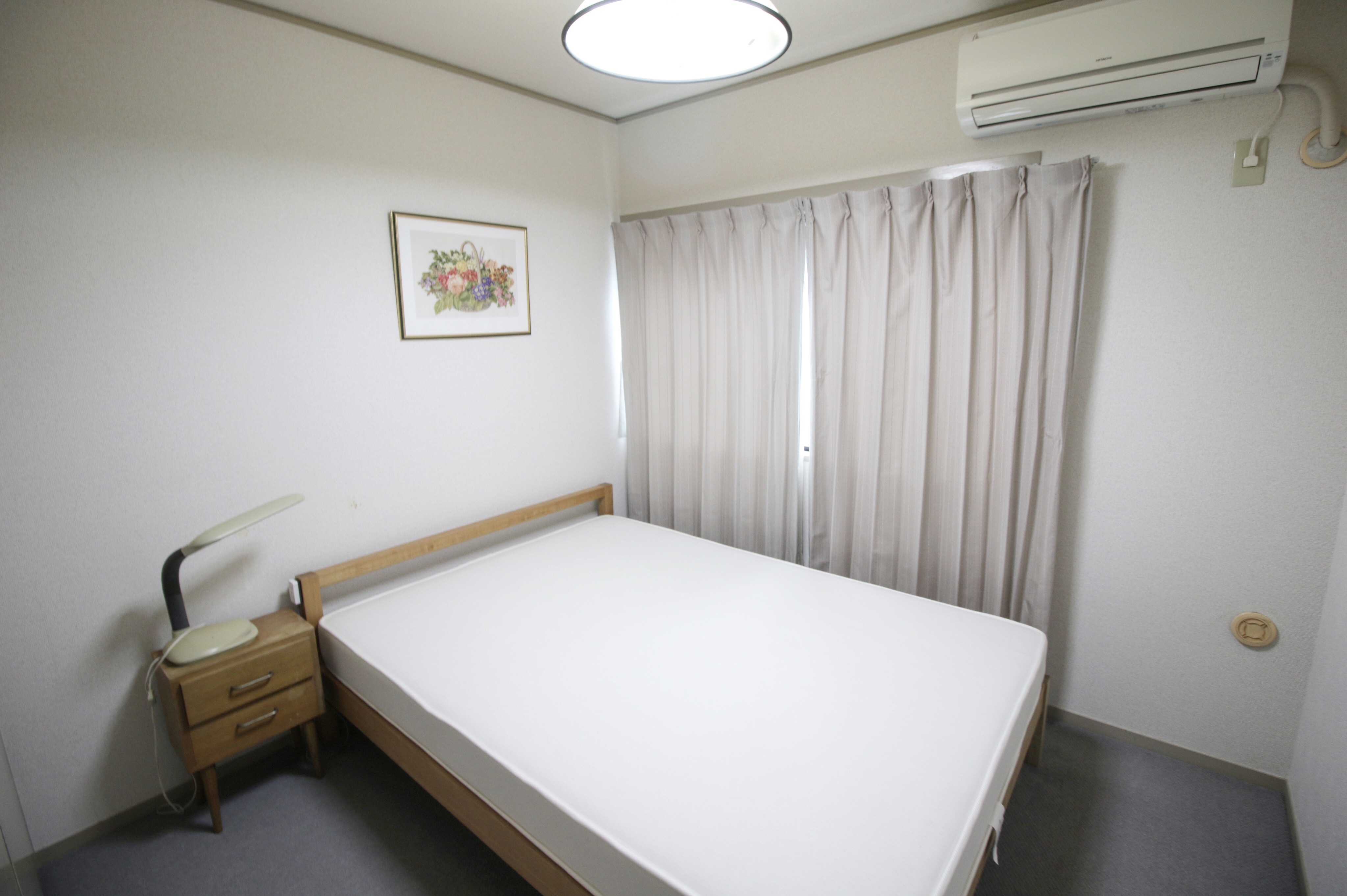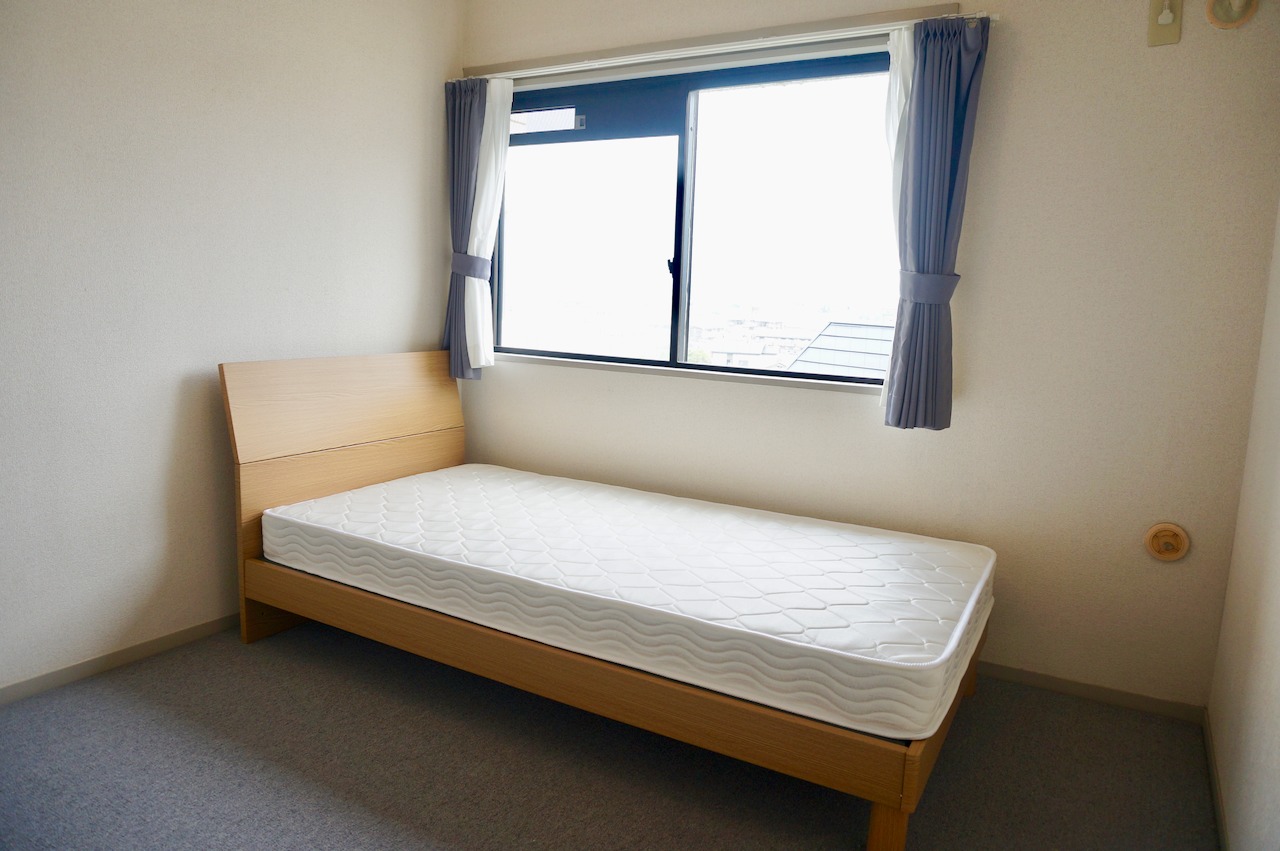 Single bed room ( 101 / 201 )
Single bed room with a window.
Monthly 64,000 JPY / room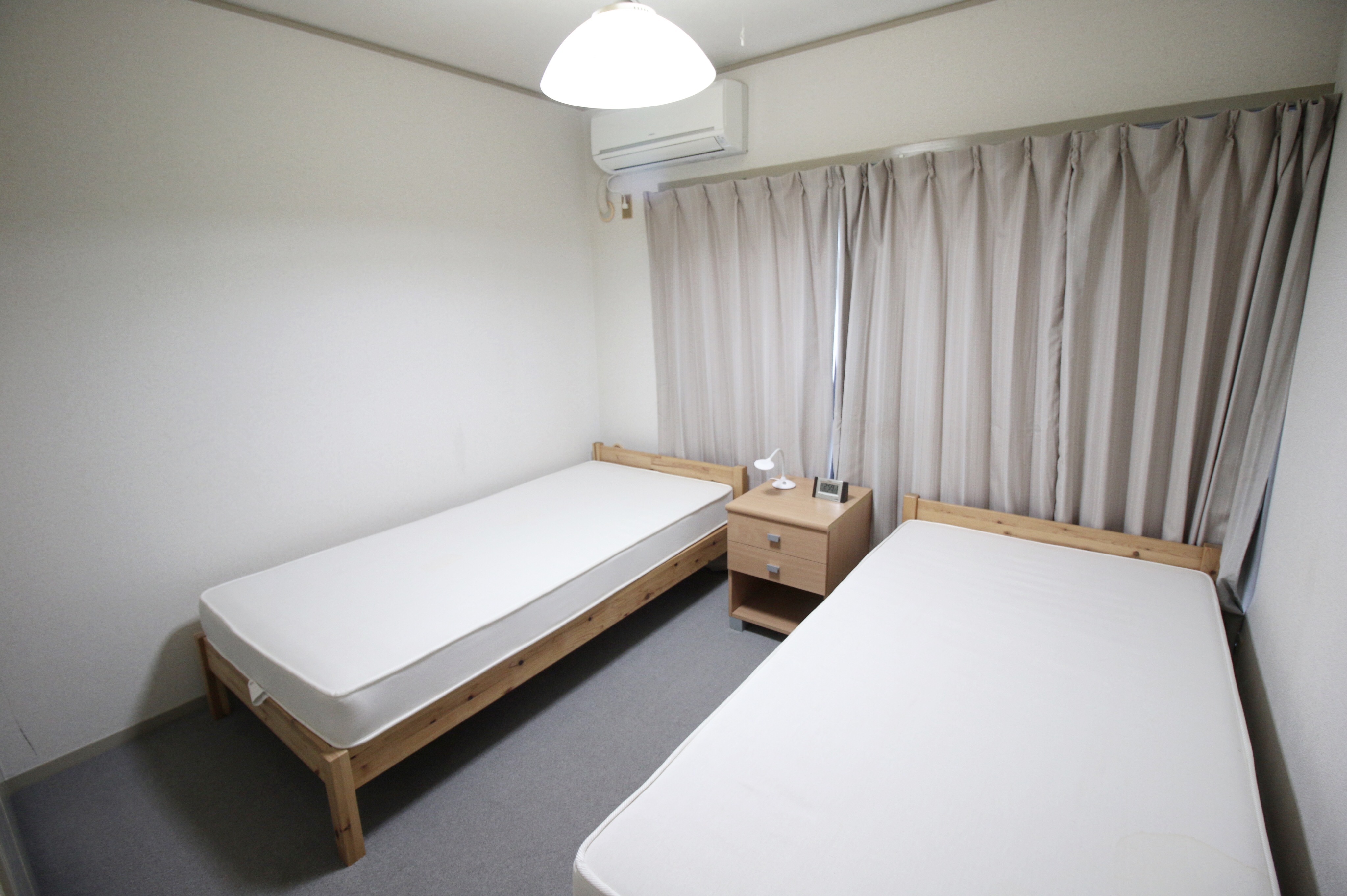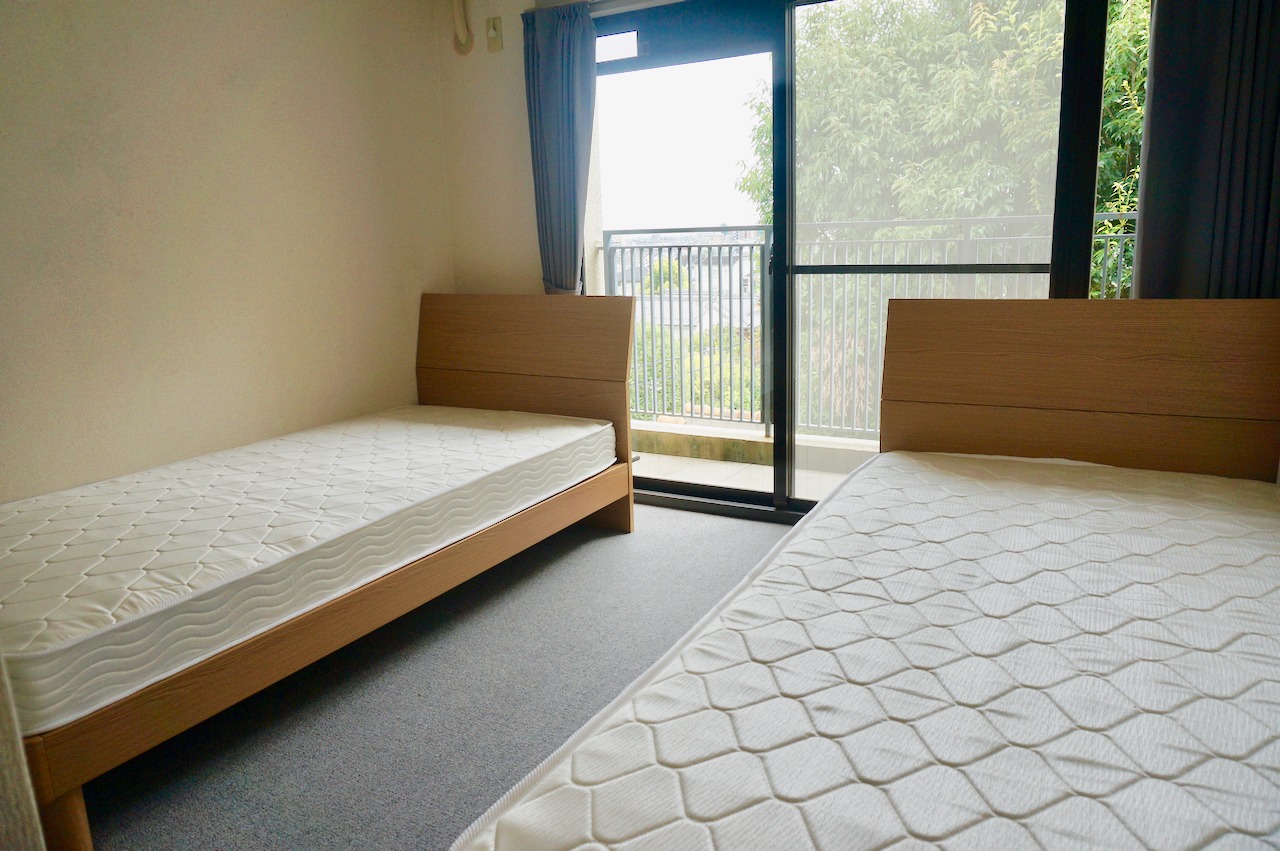 Twin bed room ( 102 / 202 )
Twin bed room with a private terrace.
Monthly 69,000 JPY / room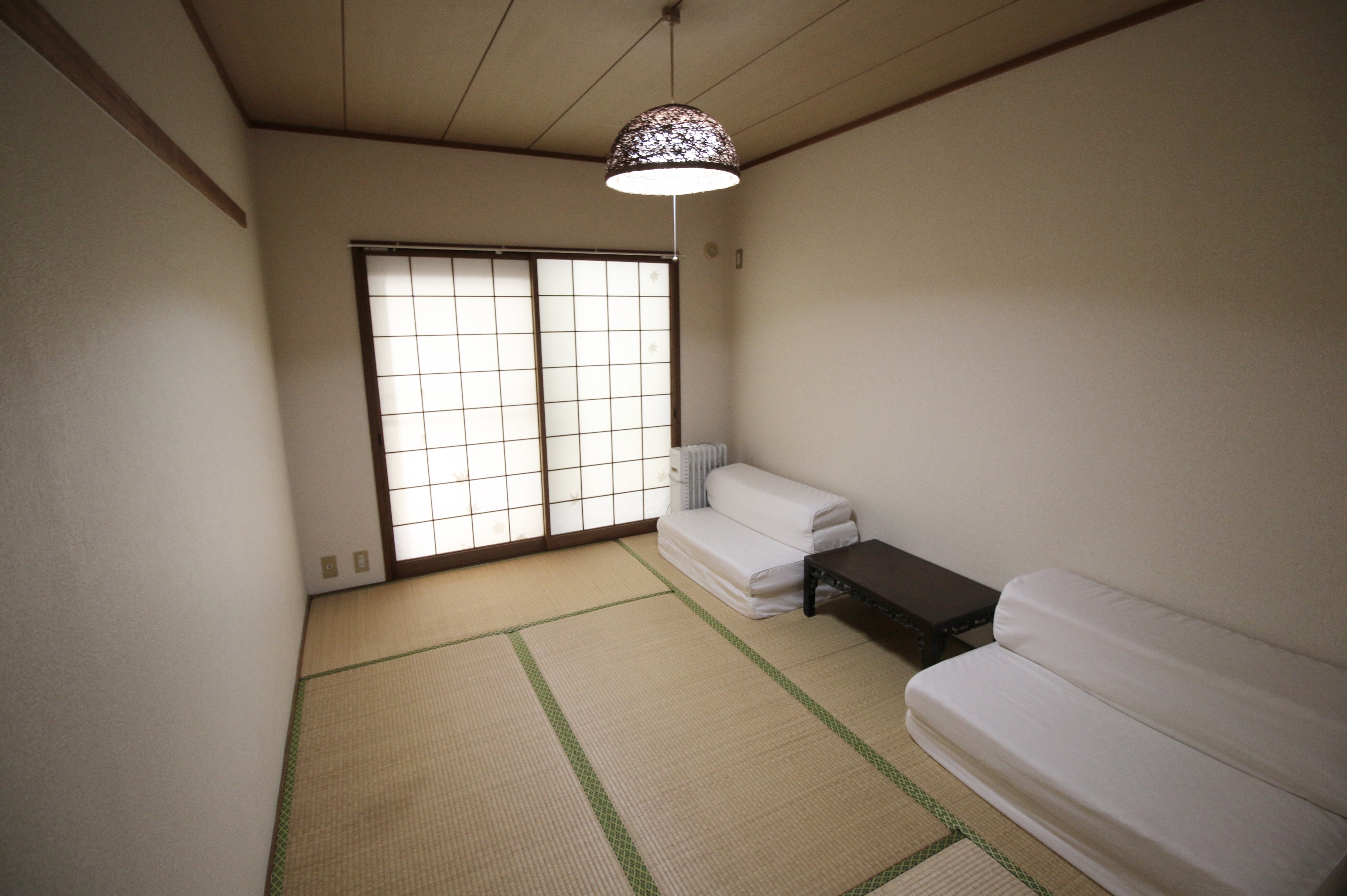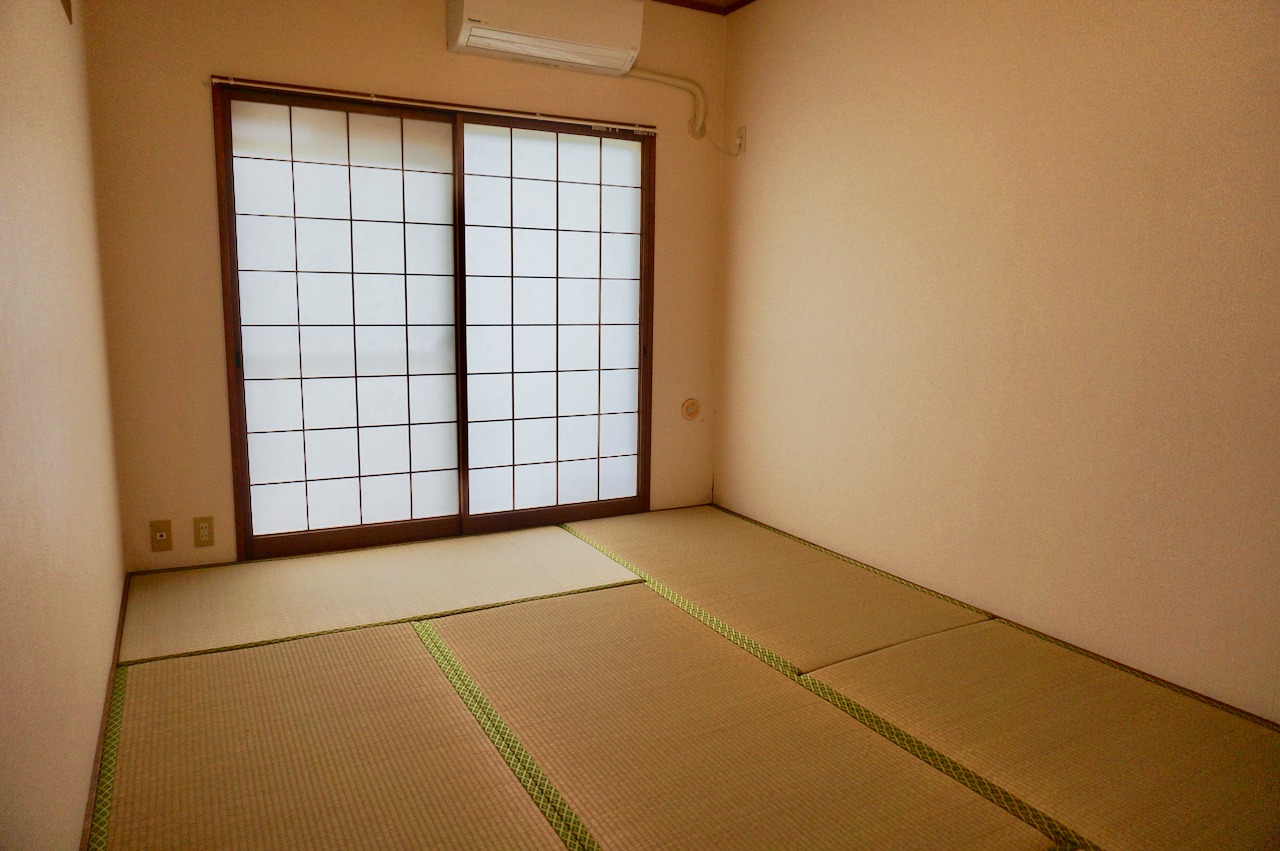 Japanese style room ( 103 / 203 )
Tatami floor Japanese style room with a private terrace.
no bed but futon mattress. Monthly 59,000 JPY / room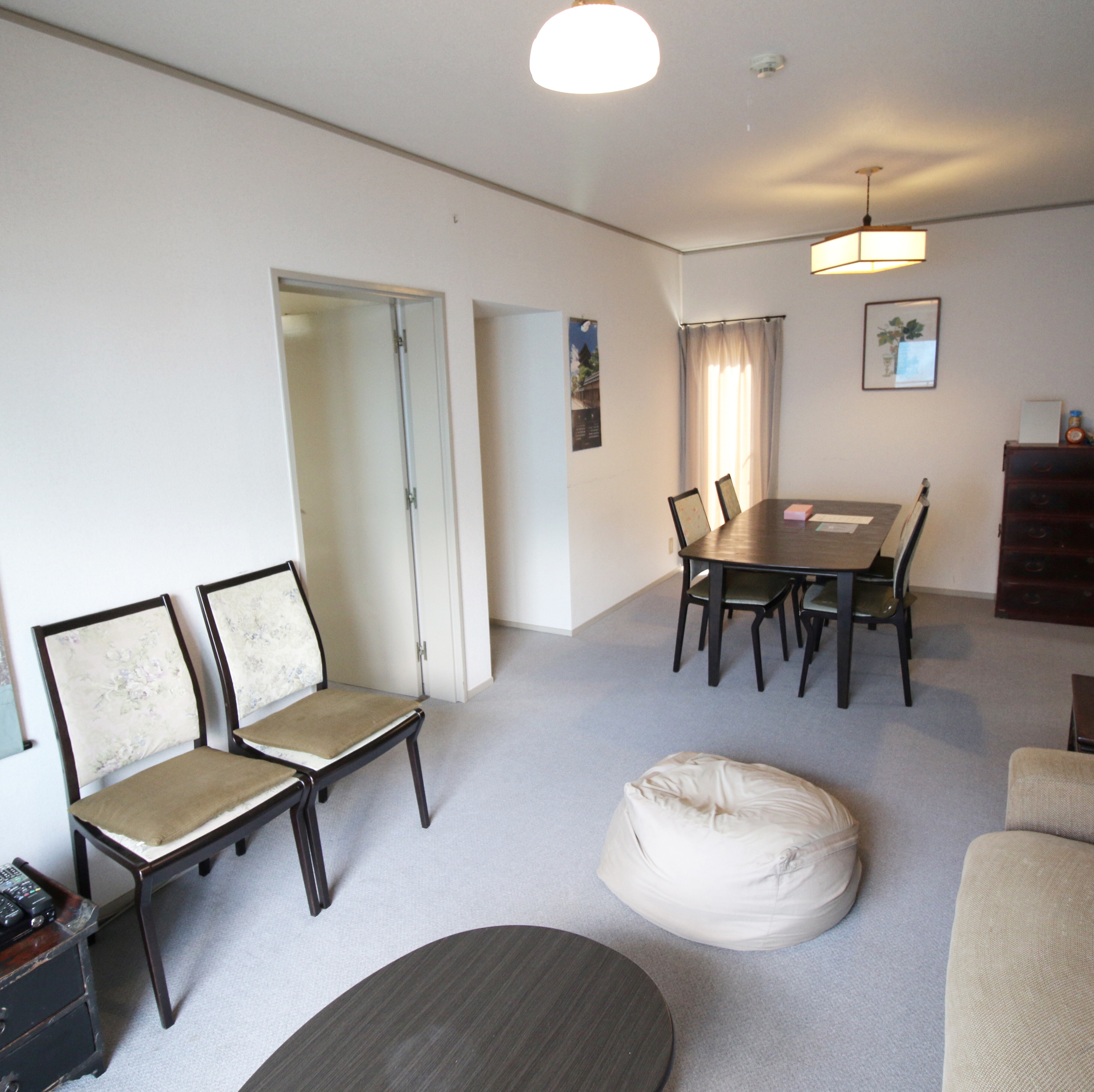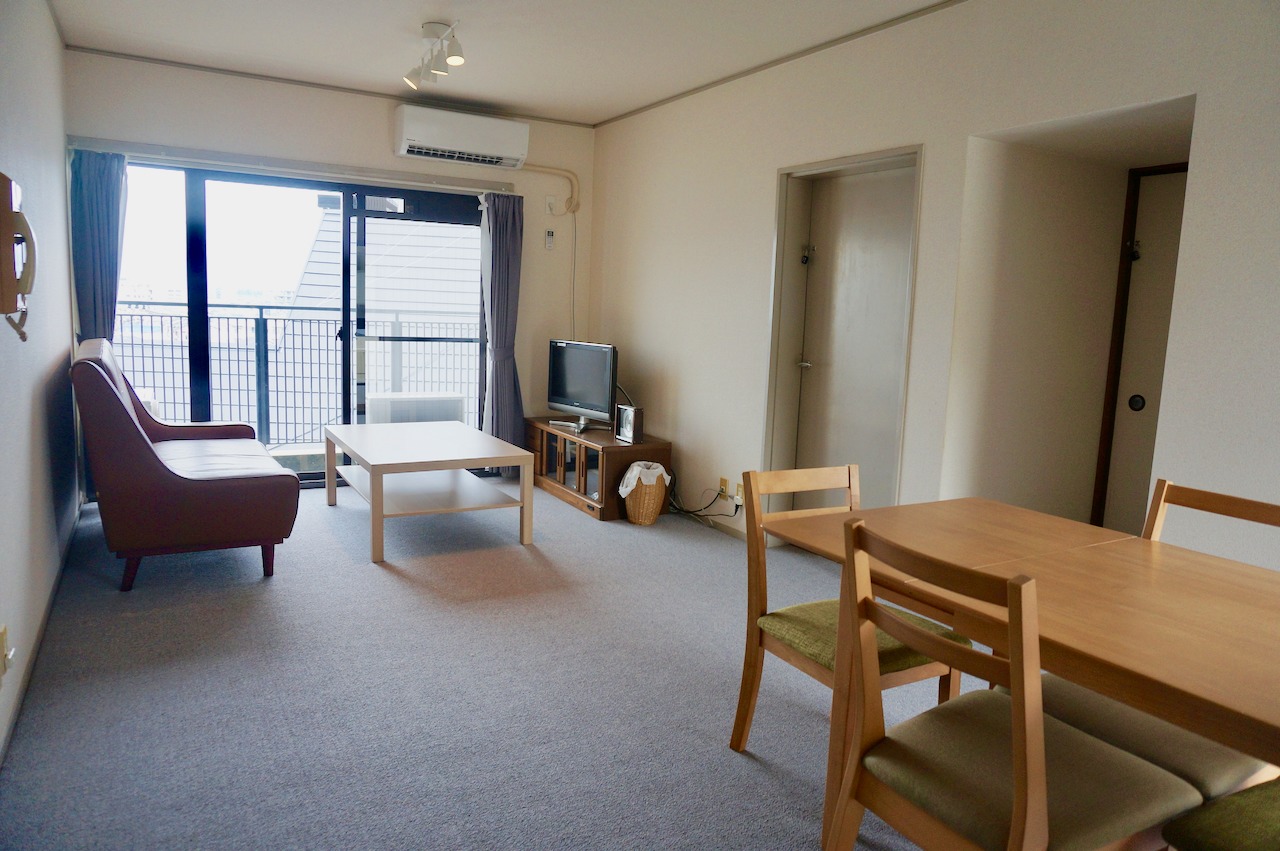 Common Living room & Dining room (1F/2F)
A communal living room where you can connect with other residents is available.
The ability to gather and share a communal meal is a highlight of any coliving space.
Equipment : sofa, TV, living table, dining table & chairs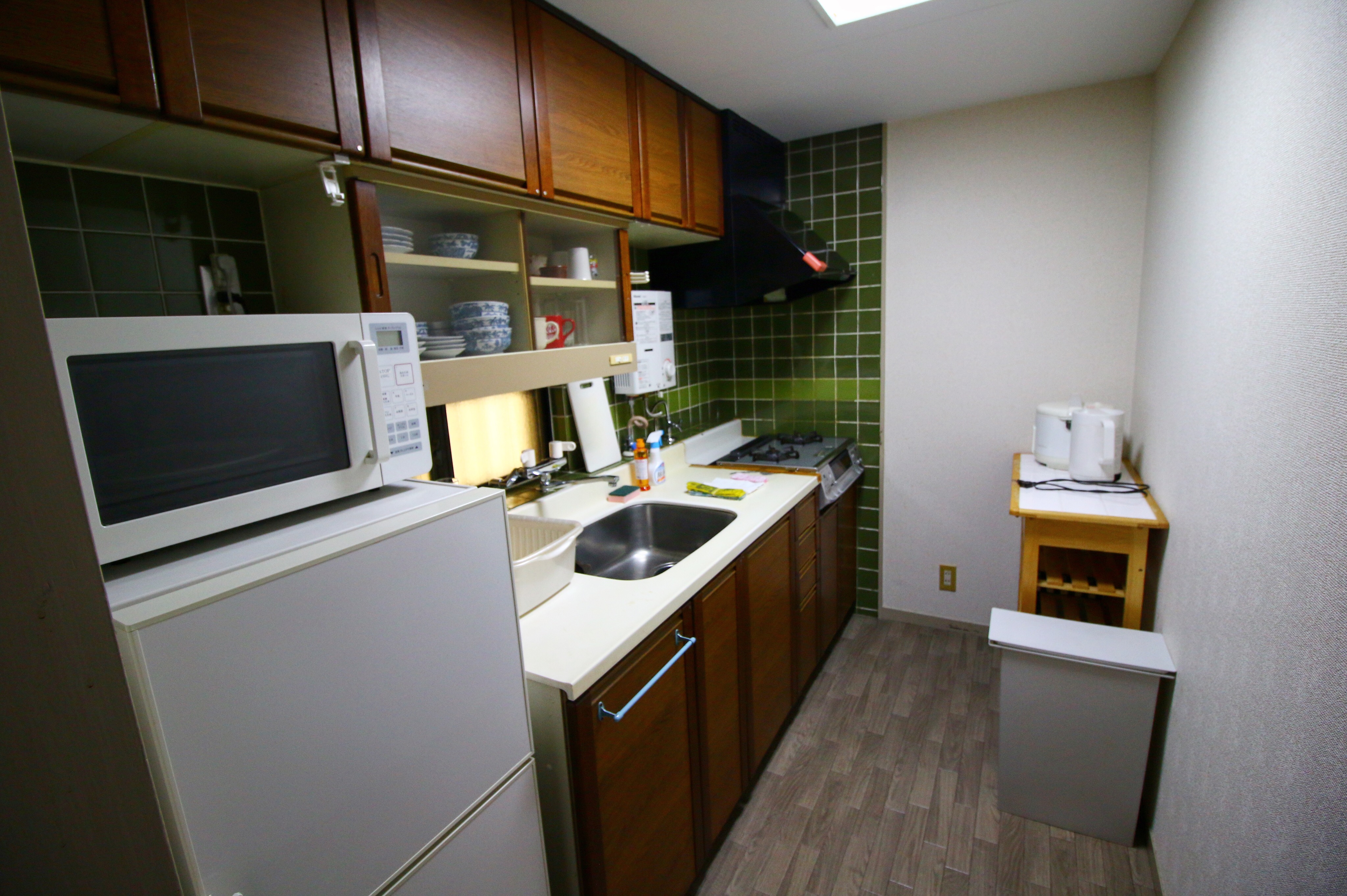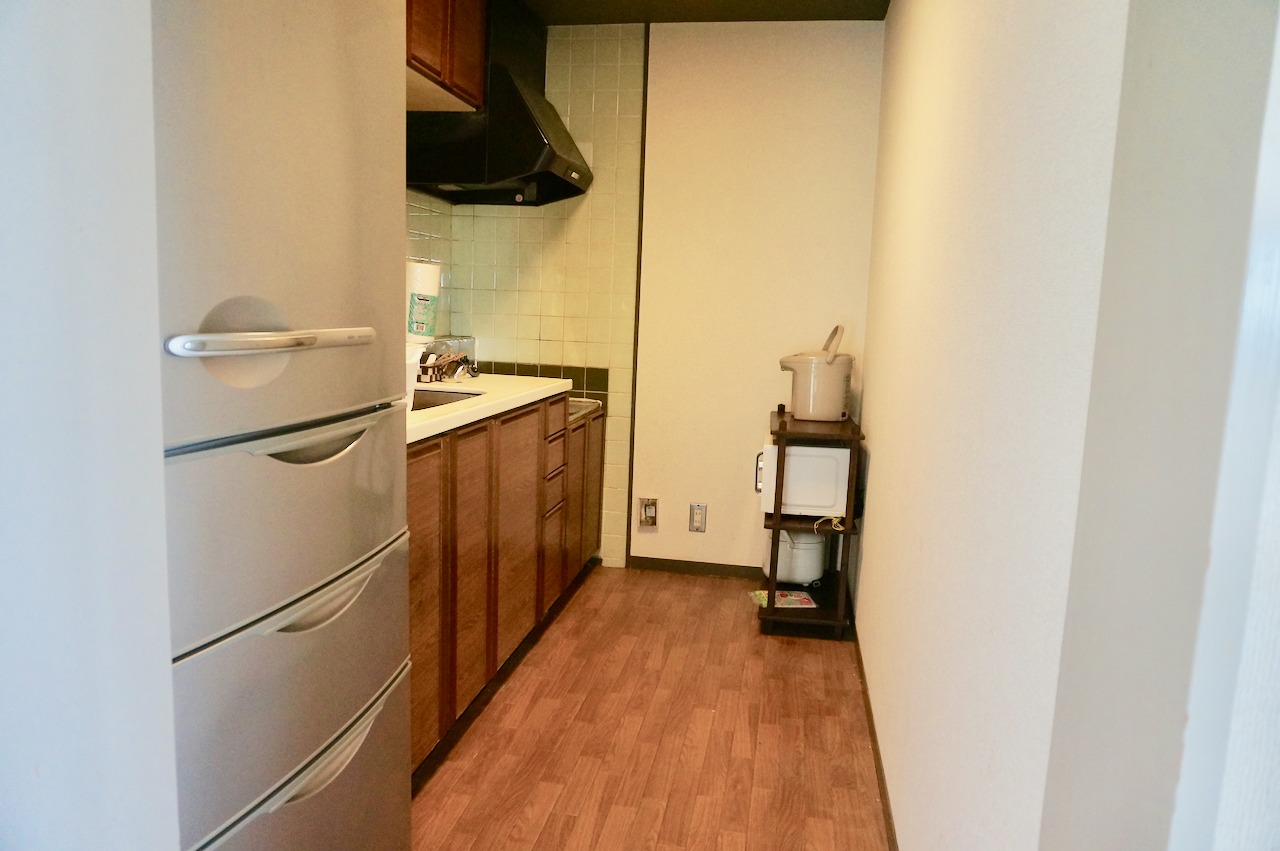 Common Kitchen (1F/2F)
The communal kitchen is equipped with all the crockery, cutlery, and cookware you'll need.
Equipment: microwave, refrigerator, kettle, rice cooker are available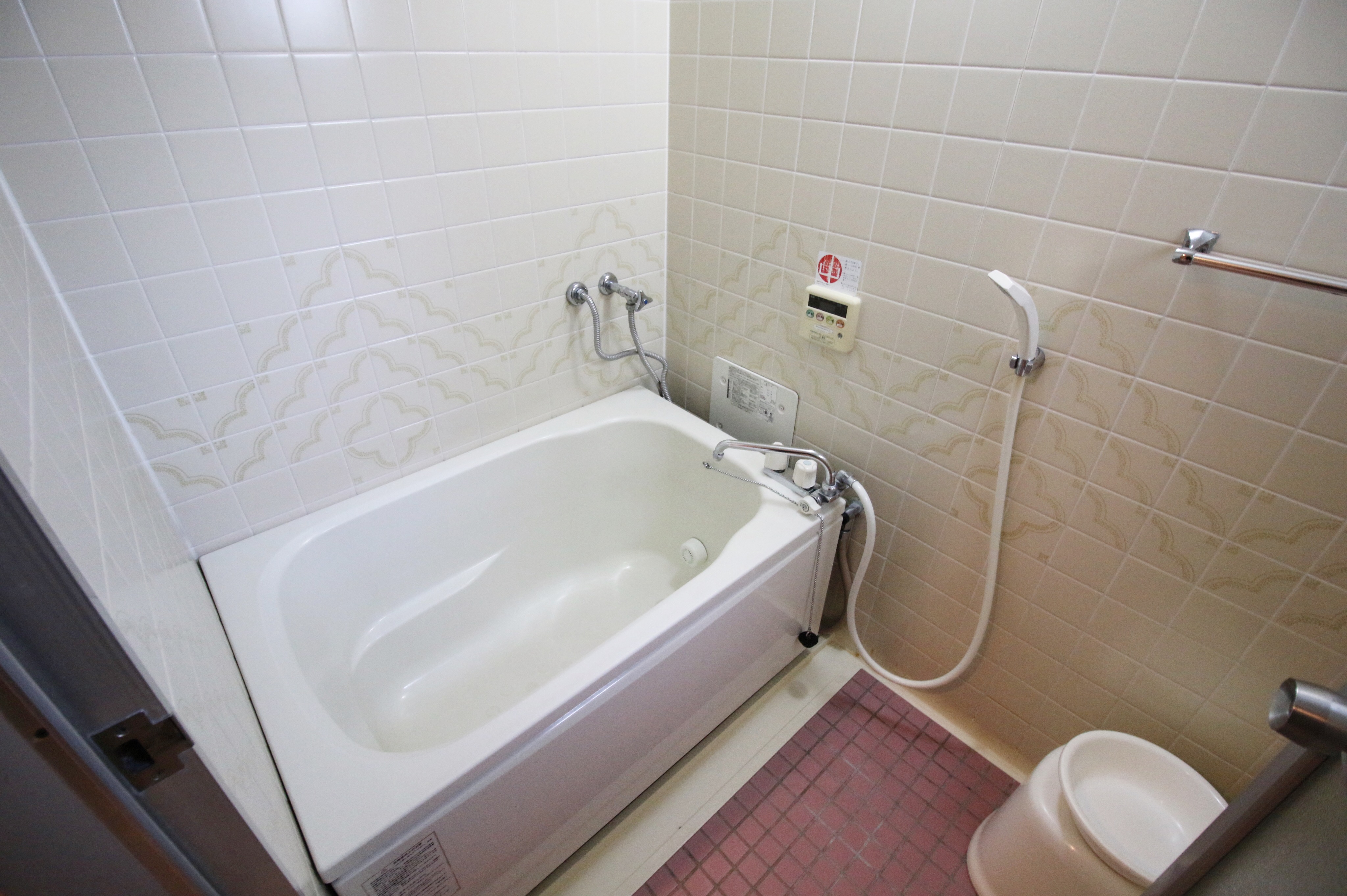 Common Bathroom
Bathroom with bath tub and shower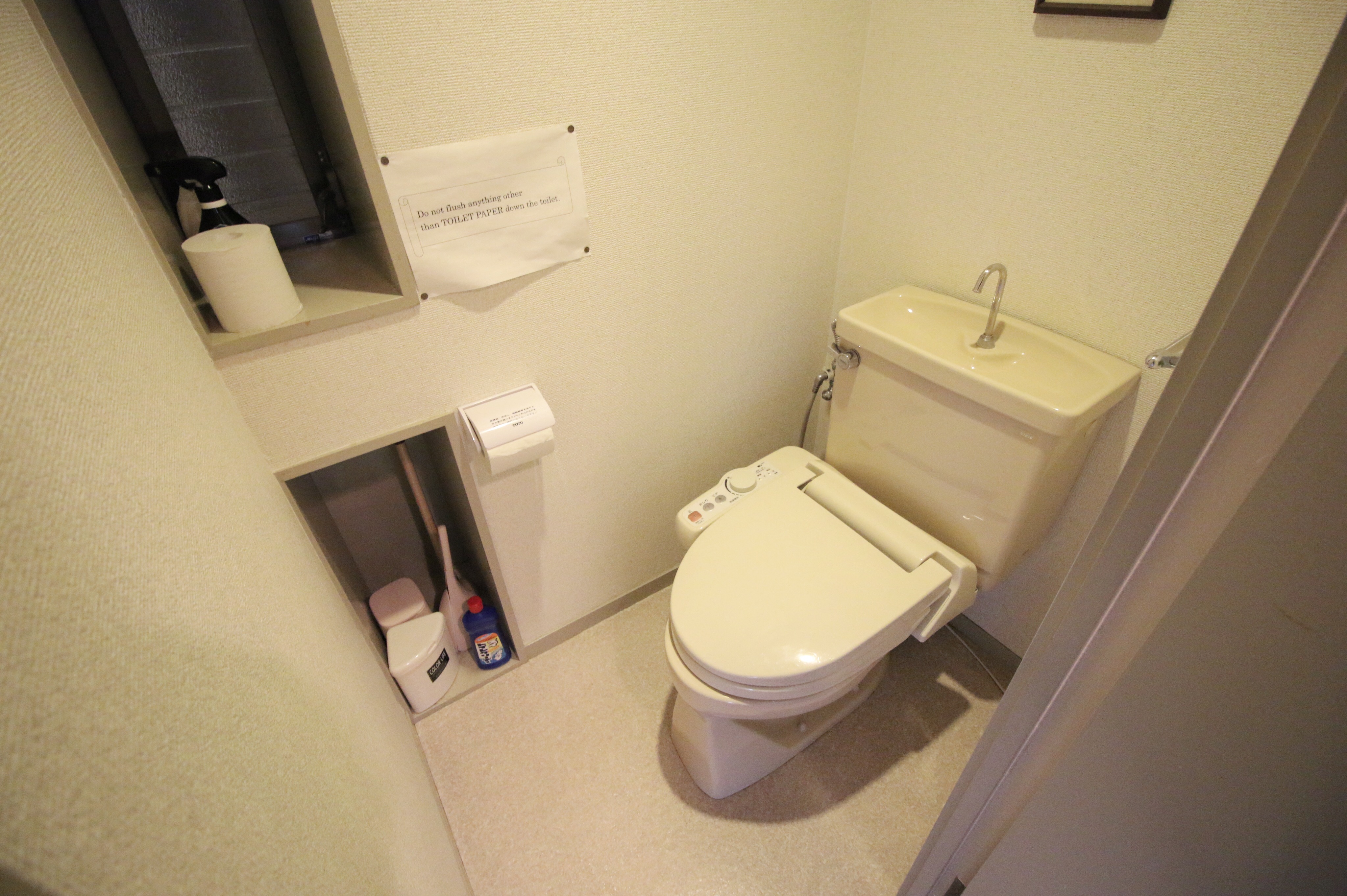 Common Toilet
Toilet is western style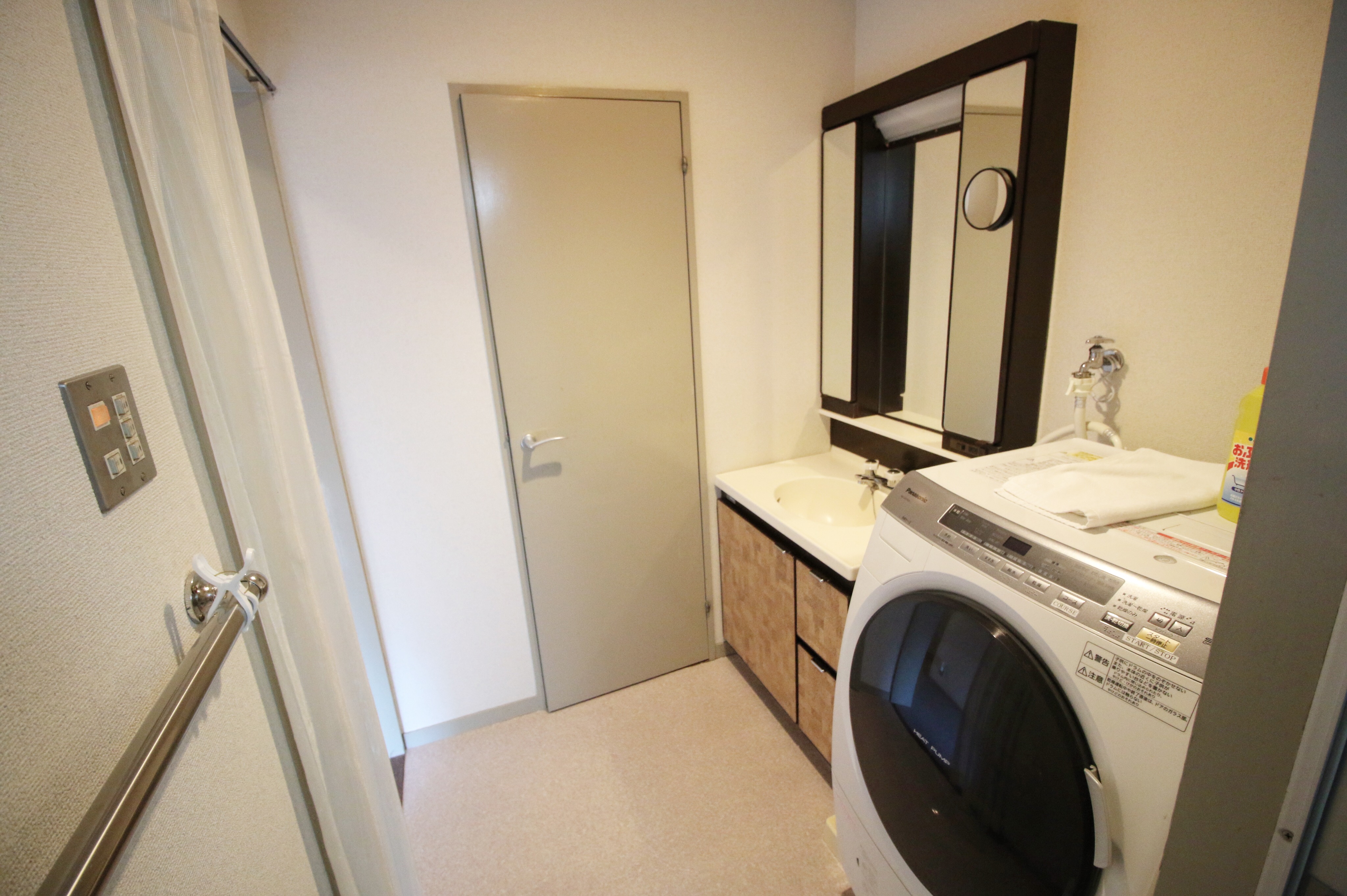 Common Washroom
It connects to toilet and bath room. Laundry machine is placed here.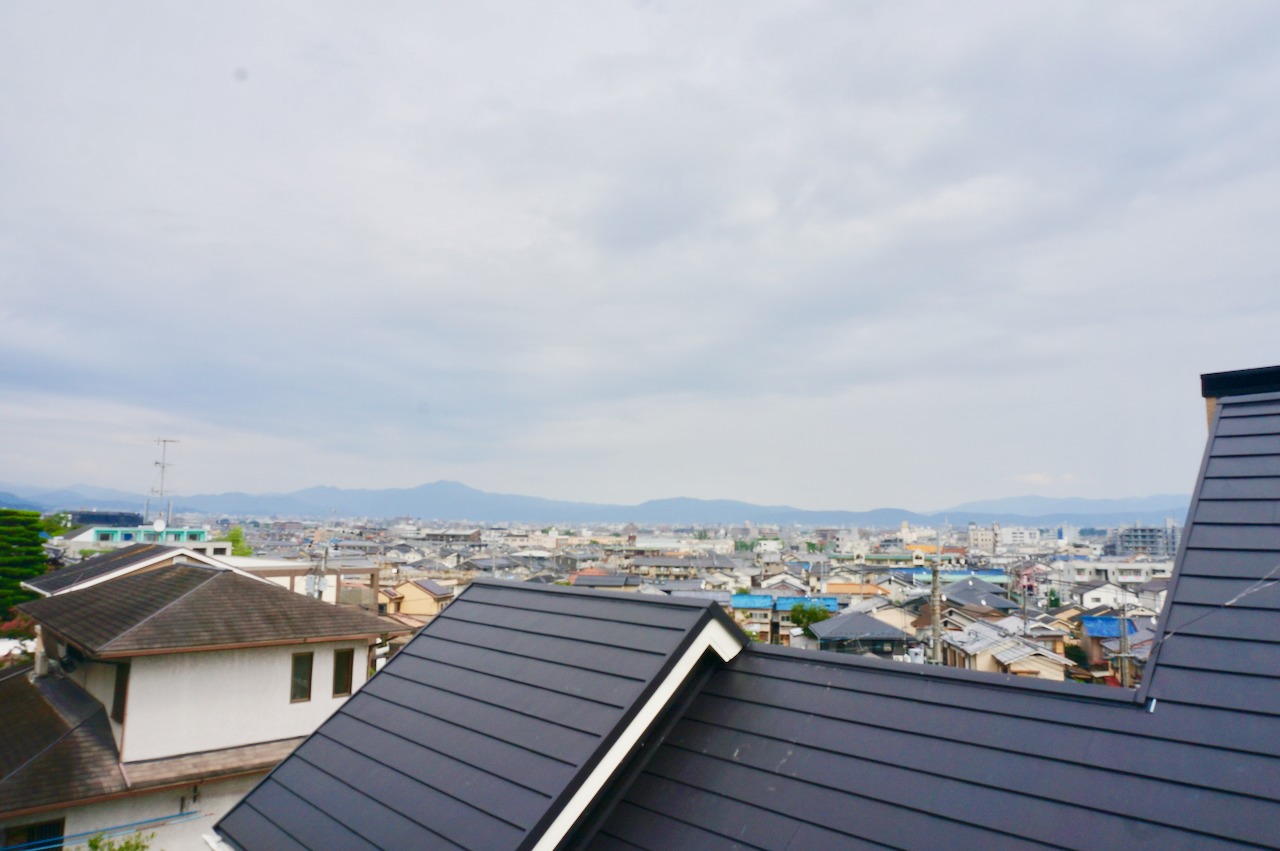 View from the common terrace of 2F
It has a pretty view of Kyoto city.
Monthly fee includes
– Common expense (Wi-FI, water, electricity and gas)
– Free access to the coworking and its meeting ( 16,500/m JPY for monthly membership)
– Two pairs of towel, bed sheet and pillow cover (they will be provided when you move in, you can use the equipped laundry machine.)
No deposit for credit or debit card payment, 30,000 JPY deposit for wire transfer.
We're opening Taikoukyo Coliving in September 2019 as the first coliving space in Kyoto. and we're now offering special pricing for coliving stay.
Please send inquiry from the form below for booking or any question. 
Taikoukyo Coliving Apartment
Address: 31-1, YamadaMinami-cho, Nishikyo-ku, Kyoto city, Kyoto Postal Code: 615-8275
Looking for comfortable long term stays? Check availabilty here!
Please fill out below form to book accommodation. We will reply you once we confirm your booking request.