Hotpot party on the irori stove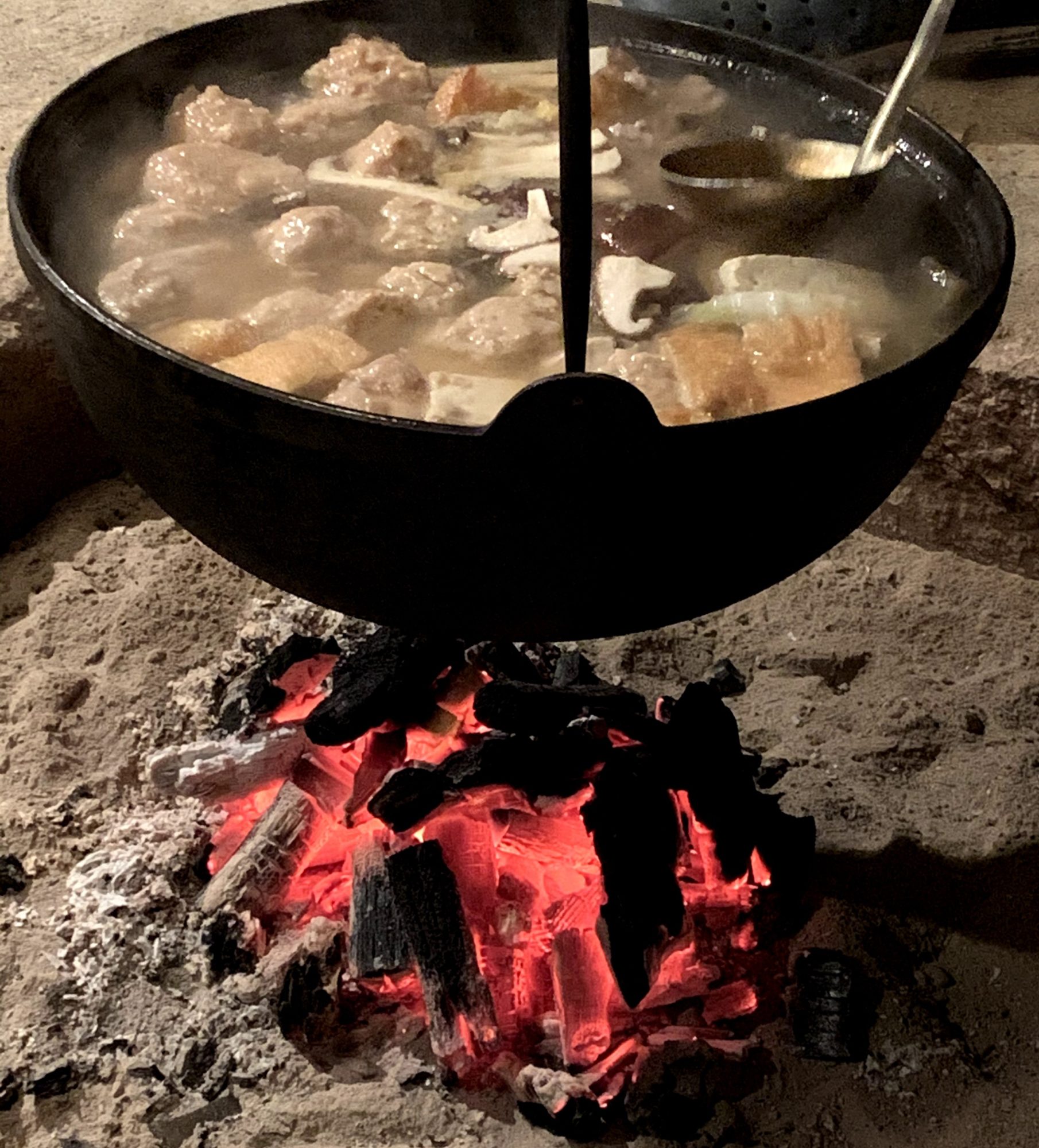 Hotpot on the irori fireplace
Have you ever seen genuine 'irori' stove? It's a hearth or fireplace where people gather to warm themselves, have a meal especially the winter time. At Taikoukyo Coliving, we have 'irori' traditional stove which still works. 
Some vegetables like burdock roots vegetables may be unfamiliar to you, but we will show you how to wash and cut, so that you can bring the tips for Japanese hotpot cooking and do it by yourself even at home.
While preparing for hotpot, you need to make a fire. You need to work hard to make a fire here, too!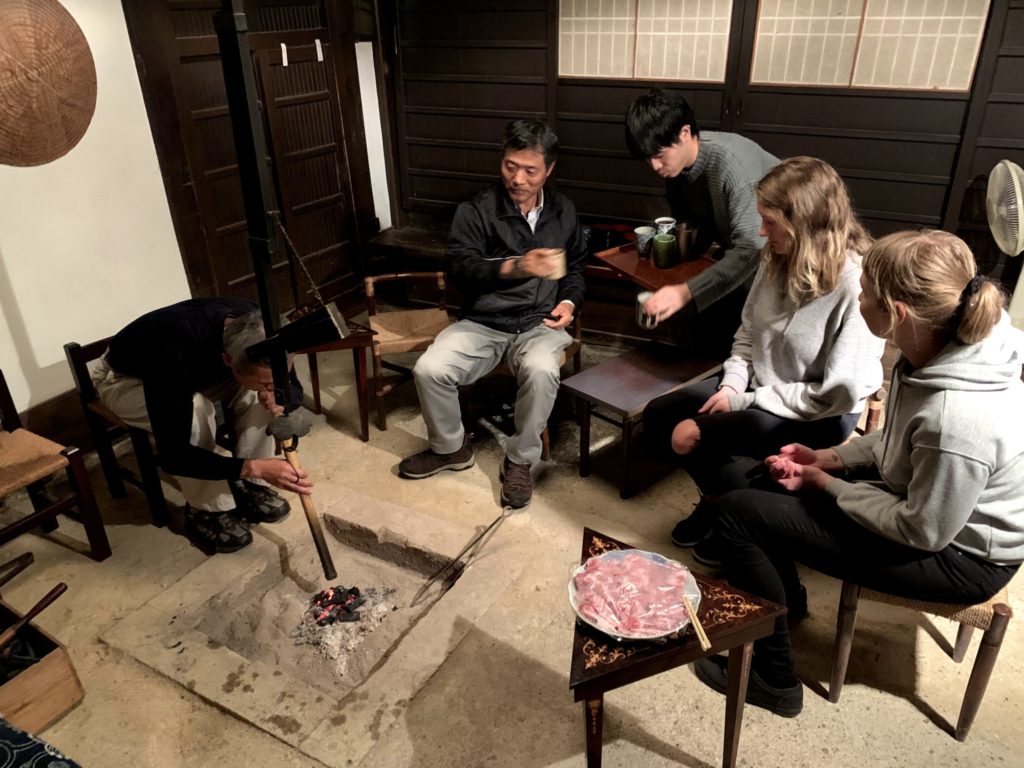 Hotpot in Japan usually has vegetables, mushrooms, tofu meat and sometimes fish, but it can be vegetarian hotpot, too. You can see how tasty hotpot is when it's cooked in the traditional way at an irori stove with charcoal. 
We have cultural events at Taikuokyo Coliving every month. We also can hold private lessons upon a request.