Hotpot party on irori stove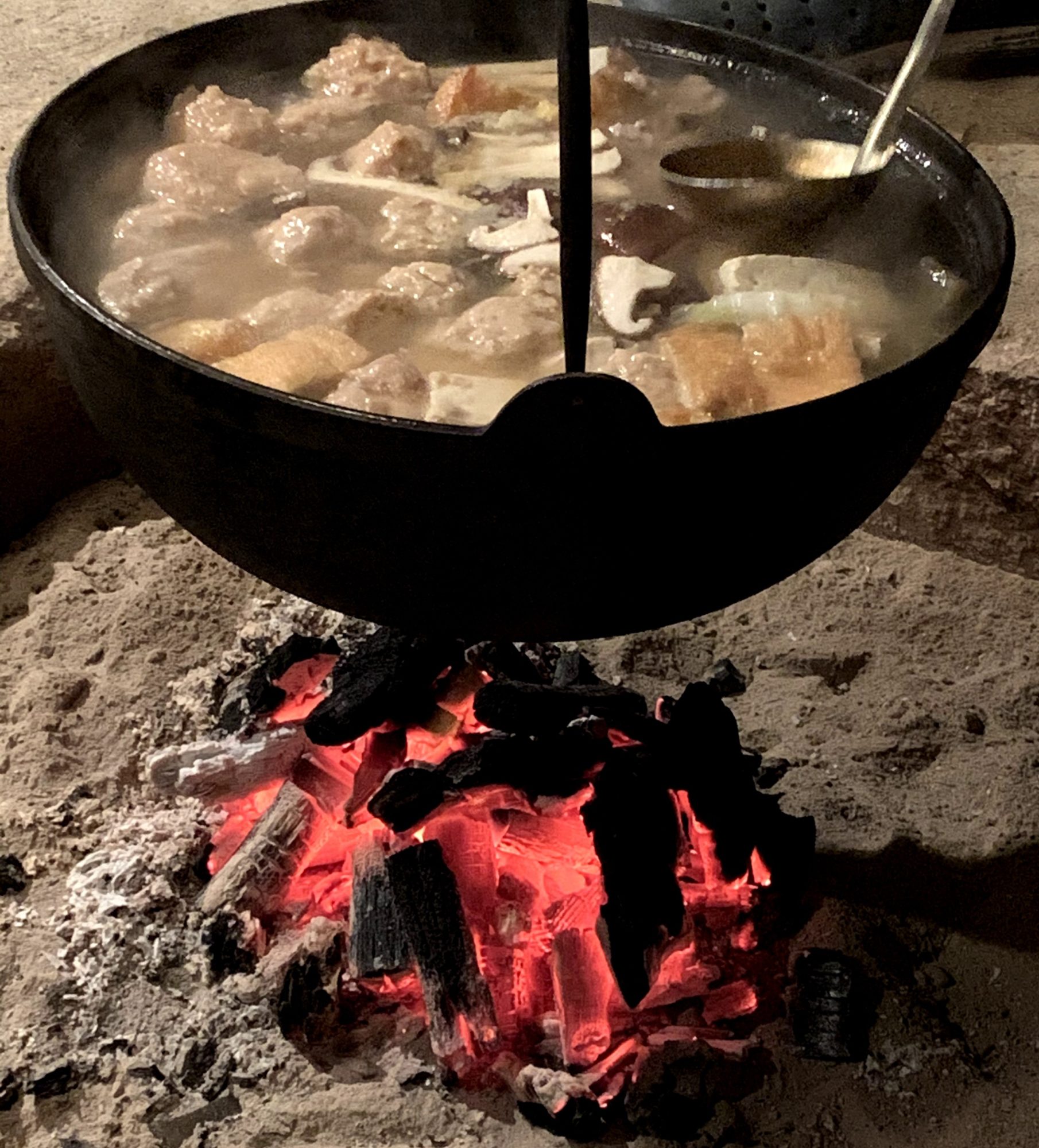 Hotpot at a traditional 'irori' fire place
Have you ever seen genuine 'irori' stove? It's a hearth or fire place where people gather to warm themselves, have a meal especially the winter time. A big house use to have irori inside a house and it used to be a gathering place.  

At Taikoukyo Coliving, we have 'irori' traditional stove which still works. In these days, numbers of old 'irori' is declining and, in the central part of Kyoto city, it's can not be used in the most cases due to the regulation of using fire. 
Taikoukyo is one of the places where you can still experience cooking there. You can see how tasty hotpot is when it's cooked in the traditional way at an irori stove with charcoal.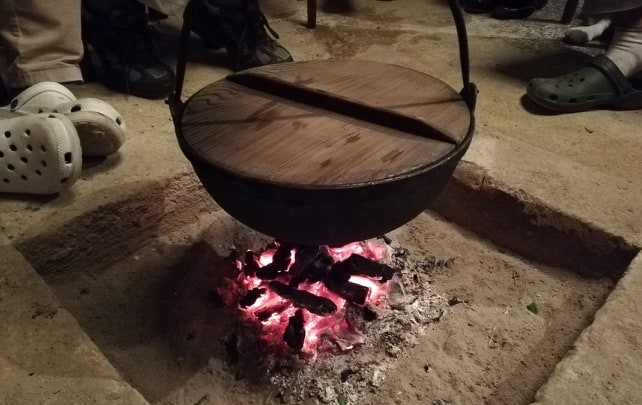 The class starts from harvesting leeks or green onions at our kitchen garden. We have several vegetables such as potatoes, egg plants at our garden. We usually use seasonal vegetables for  our cooking class.
It's all hands-on cooking class, so you need to cut and prepare all the ingredients for hotpot! 
Some vegetables like burdock roots vegetables may be unfamiliar to you and difficult to figure out to how to deal with. We will show you how to wash and cut, so that you can bring the tips for Japanese hotpot cooking and do it by yourself even at home.
While preparing for hotpot, you need to make a fire into a cooking stove. It's called 'kamado', which is very traditional old cooking stove.
You will learn how to make a fire efficiently into the oven and how to keep it t the right heat.
Since the taste of rice really depends on the strength of fire, this is the most important part of cooking rice. 
Here's 'irori', traditional fireplace of Taikoukyo Coliving. You need to work hard to make a fire here, too!
Hundreds years ago, people gathered here and had meal together. You can still imagine it by sitting by irori fireplace and enjoy eating, talking with people visiting Taikoukyo Coliving Kyoto.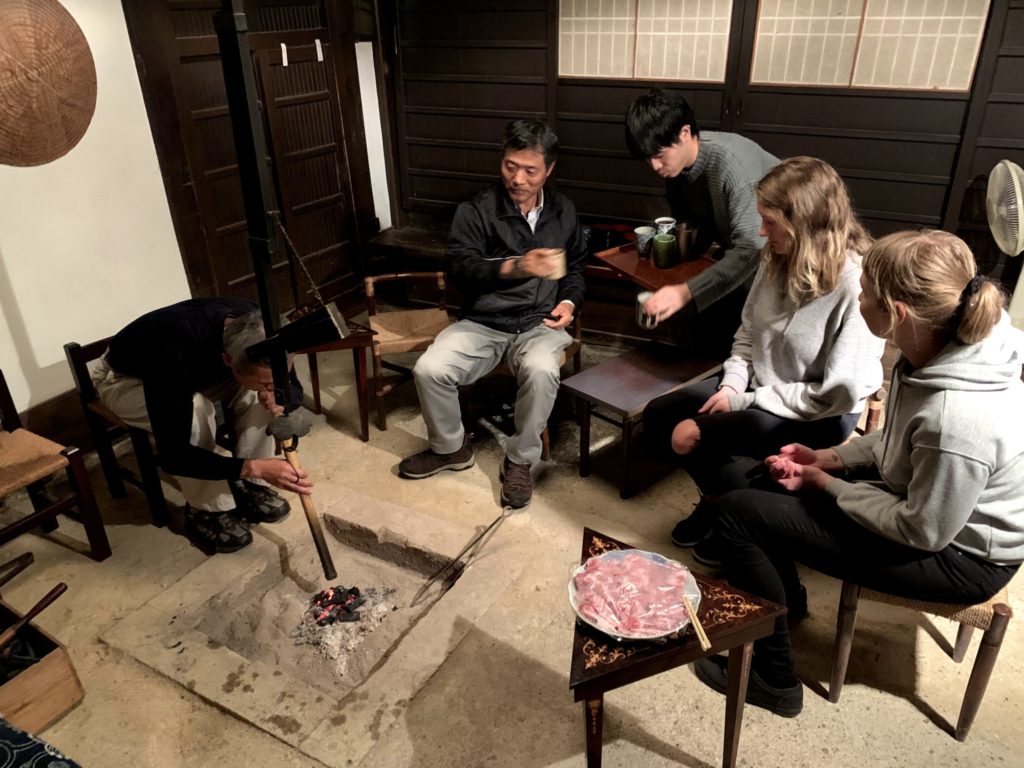 Finally Hotpot is done! The one in the picture had meatball, which was hand made by guests, and tofu, deep-fried tofu, a few kinds of mushrooms, several kinds of vegetables including green onions from our garden.
Hotpot in Japan usually has vegetables, mushrooms, tofu meat and sometimes fish, but it can be vegetarian hotpot, too.
We did enjoyed hotpot with freshly-cooked rice from the traditional rice cooker, and with home made plum liquor,
At Taikoukyo Coliving, we have monthly events such as cooking classes, workshops where you can learn more about food or culture of Kyoto, Japan. 
Check out our official Facebook page for the upcoming events and the latest news!