MTRL KYOTO / FabCafe Kyoto- a creative workplace where your ideas spark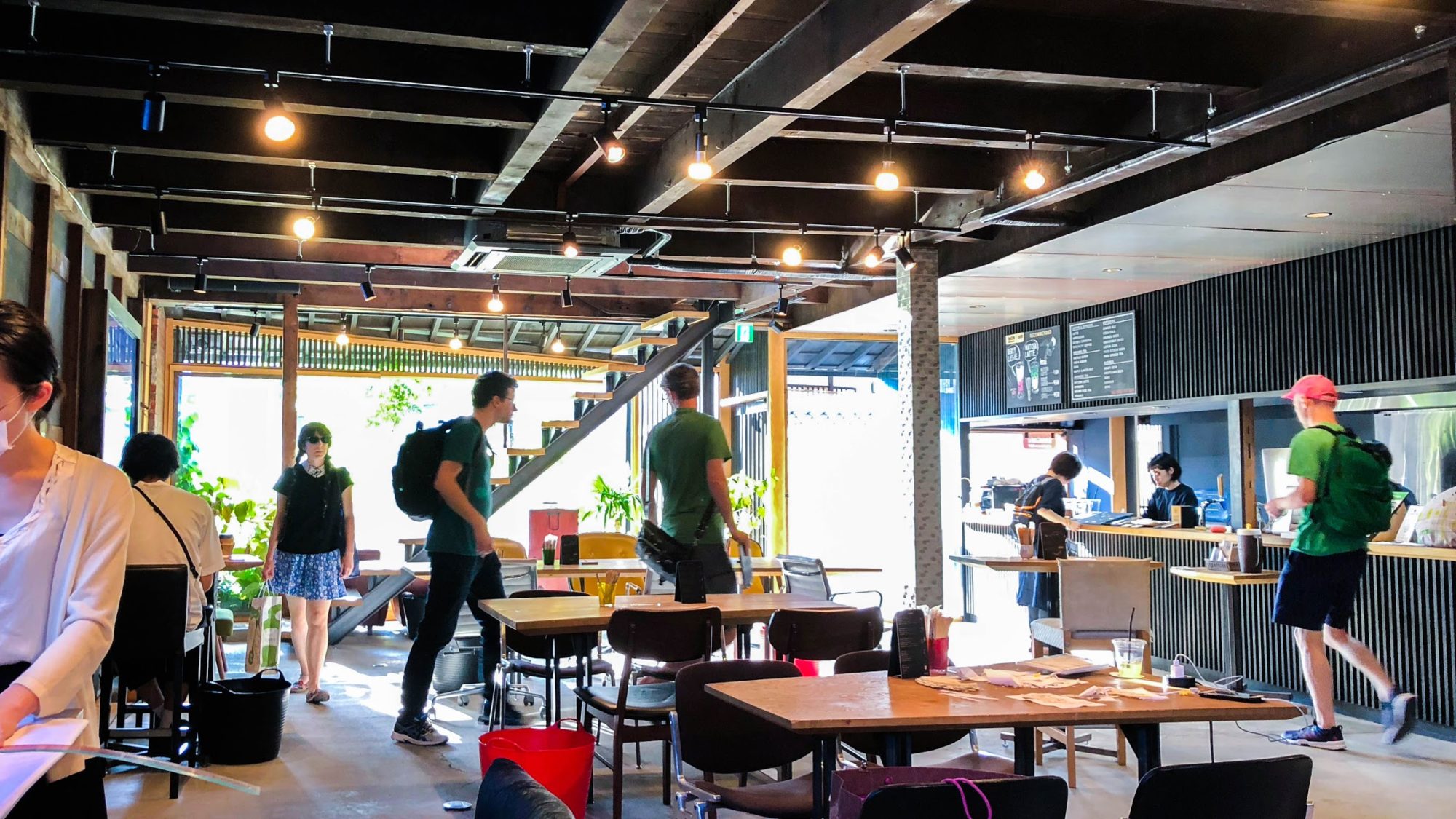 MTRL KYOTO / FabCafe Kyoto- a creative workplace where your ideas spark
MTRL KYOTO is a unique place which can be said as a coworking space, cafe or 'maker-space'. 
It consists of two floors fully renovated from the old building into creative spacious space. 
The name 'MTRL' (read as material) comes from the word 'material'. 
As the name shows, the place is just like a magic box of different kinds of materials from traditional fabric to digital devices. 
You can find interesting materials with its own history displayed on the 2nd floor. Most of them are free to be used or for sale.
The idea at MTRL is to create a new value by connecting old and new materials and help creators  bring their inspiration.
This is the best place for those who are thinking about prototyping a new idea.
Tools (3D printer, laser cutter, CNC mill, sewing machine) are equipped on the first floor.  
MTRL KYOTO also has Japanese style working space on the 2nd floor.
This room is suitable to do meeting with your team members.
There are interesting events, workshops or monthly meetup on the 1 st floor. They are usually about creating new products, but theme varies from art to traditional crafts, even to digital products. 
Her at HabCafe Kyoto, good food & drink treat you! This is also the unique point of this place. They offer you specialty coffee, organic tea and craft beer etc. from JPY 500.
You can use MTRL KYOTO for up to 3 hours by purchasing one drink at FabCafe Kyoto.
When you get hungry, tasty bagel sandwich, homemade scone and other more would help your brain to work better!
MTRL KYOTO is just a few blocks away from Kamogawa river. It's a good idea to grab a cup of coffee and walk along the river, which is one of the best place to take a walk in Kyoto. 
You can use MTRL KYOTO not only for working but also for lunch or joining an event. Once you visit the place, will find it quite interesting and definitely meet the new idea.
MTRL KYOTO / FabCafe Kyoto
Motoshiogamacho 554, Shimogyo-ku, Kyoto city, Kyoto
Tuesday-  Saturday : AM 11:00 – PM 8:00
Sunday & Monday : Closed
Drop in 
 – No registration fee
1 drink (JPY 500~) order to stay up to 3 h
(additional 1 drink order can extend the stay for another 3 h)