NINIROOM – Sisters owned friendly hostel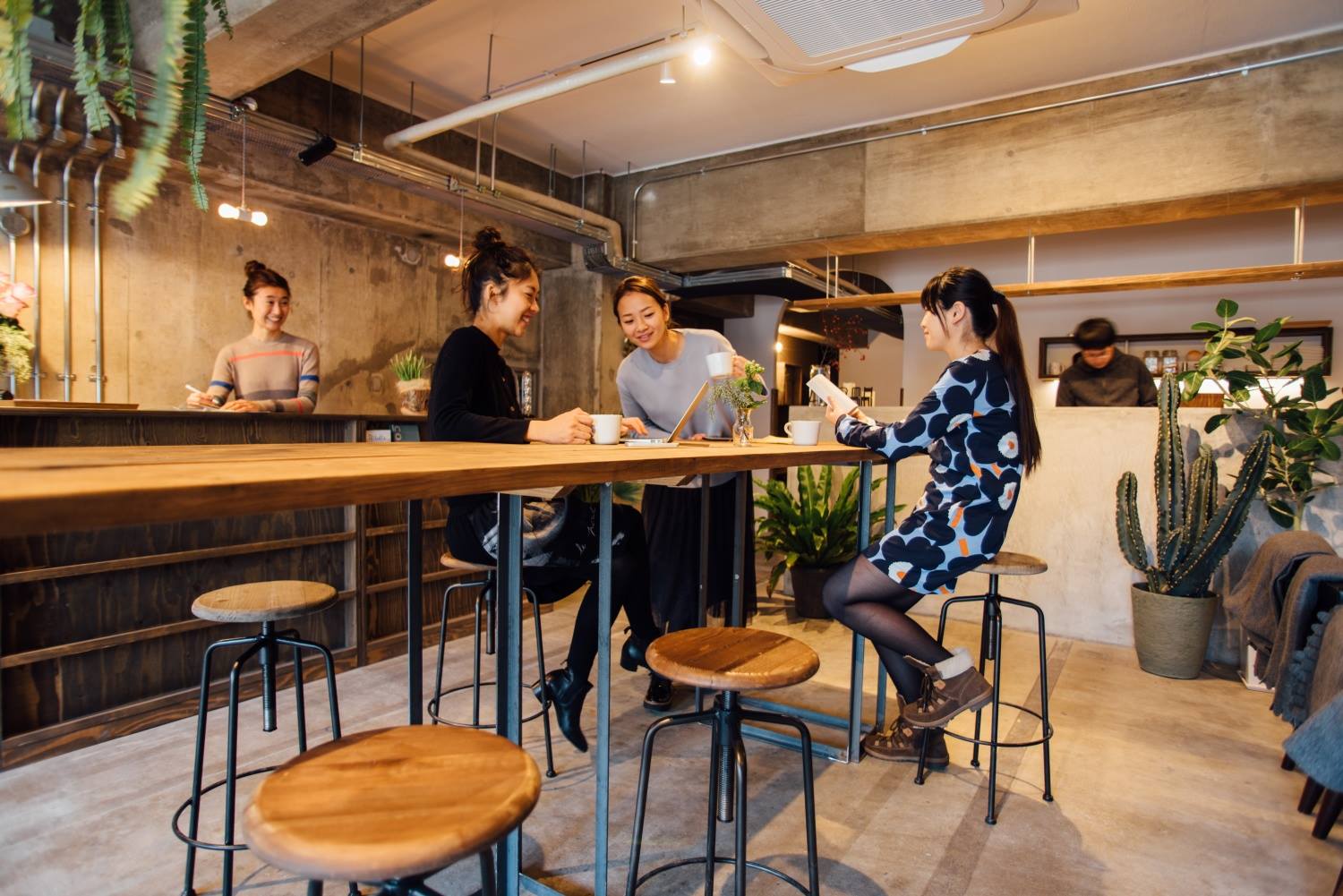 NINIROOM - Sisters owned friendly hostel with hospitality
NINI ROOM is a hostel designed and organised by sisters, opened in December 2017.
The 3 stories building were used as the office and stockyard of a printing company before. Nishihama sisters renovated entire the building into the tidy, comfy hostel which gets the hear-warm impressions from the design and interiors.
On the first floor of the hostel. there is the cafe / bar where you can have a cup of coffee or tasty curry rice. You will have a chance to communicate with locals or other visitors staying at other accommodations as the cafe / bar is opened also for people not staying at NINI ROOM
Breakfast is available for JPY 500 an the cafe.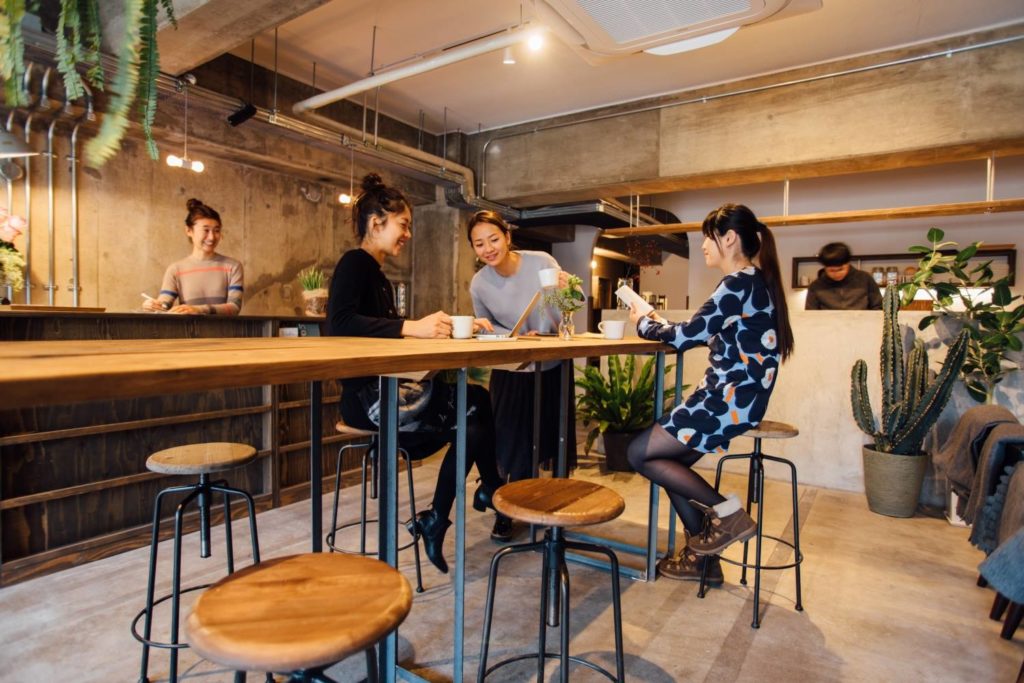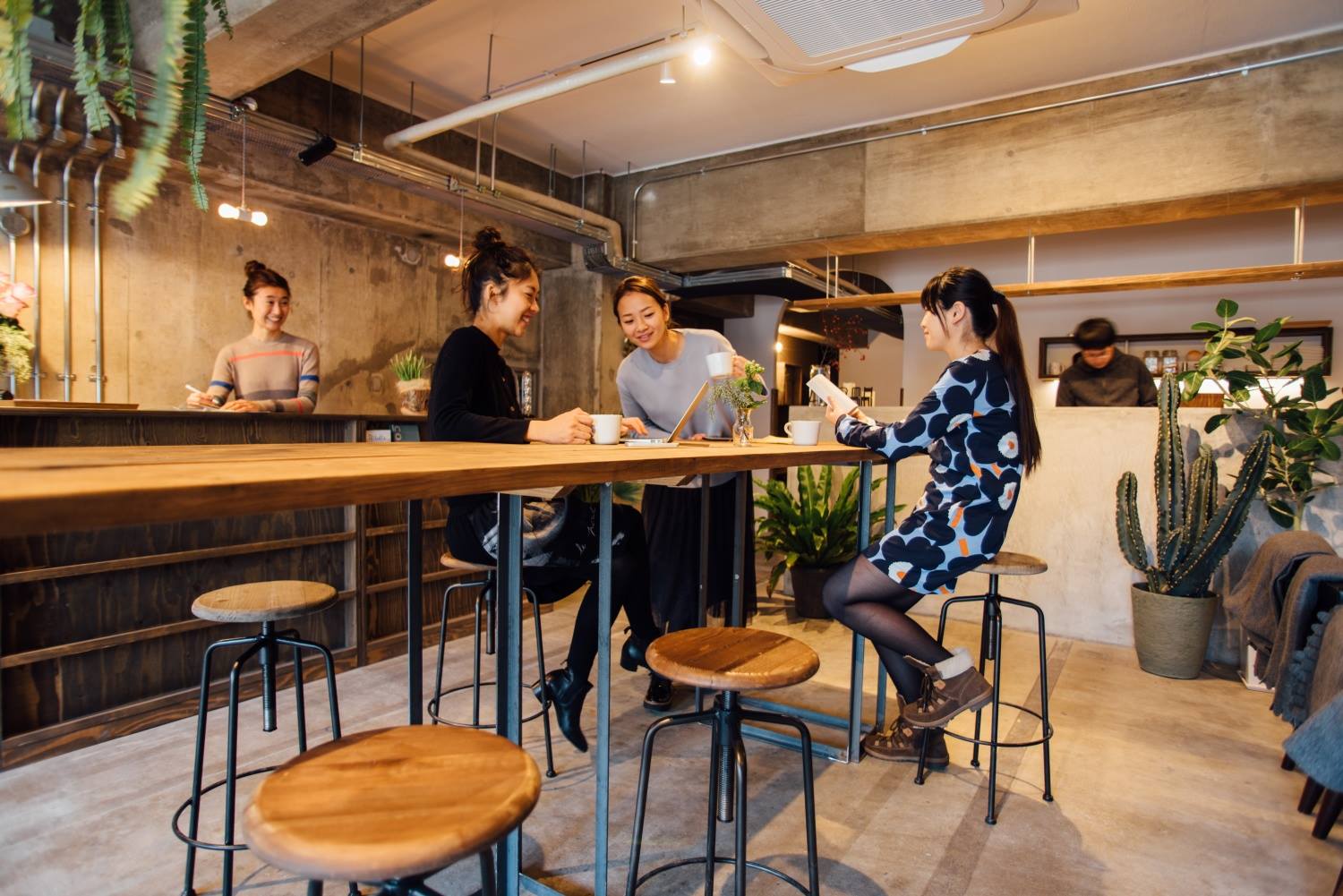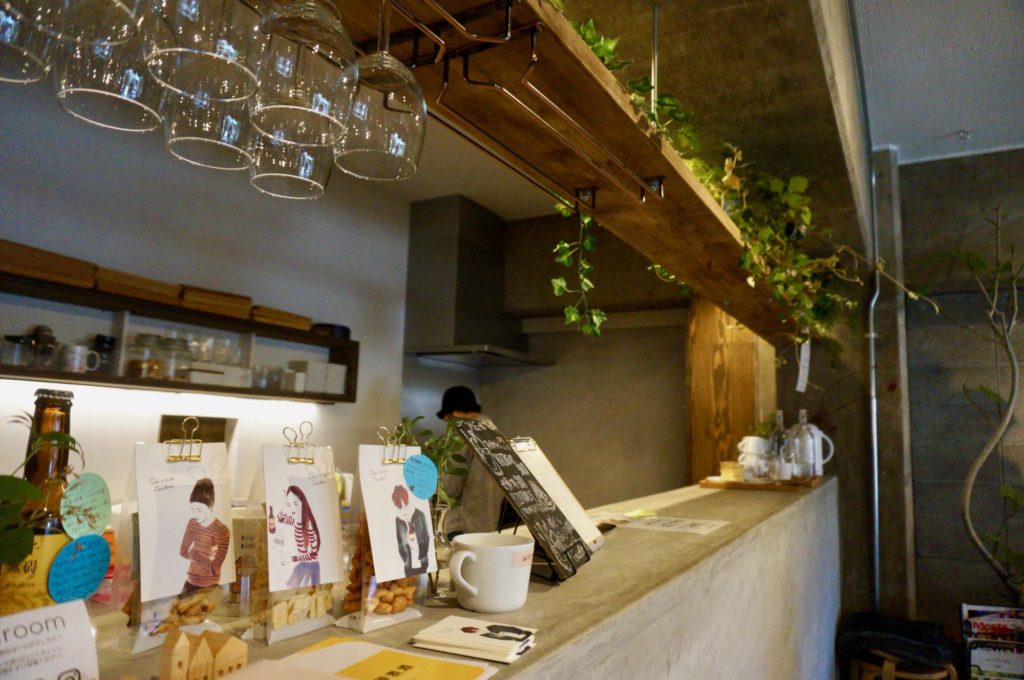 On the second and third floor, there are dormitory rooms and private rooms. They have different types for private rooms : single room to family rooms which has the capacity of 5 persons.
Each floor has its own concept color, which makes each floor different and unique.
The second floor is basically black and white, giving the stylish or cool impression. The shower rooms and toilets are shared for all rooms.  
On the other hand, the third floor has pink-orange color on the wall, giving warm atmosphere. The shared shower rooms and toilets are for ladies only on this floor.
All of 10 private rooms at NINIROOM have different each own color and interiors. 
 The hostel is designed to be a place where you can enjoy the difference every time you visit depending on whom you stay with.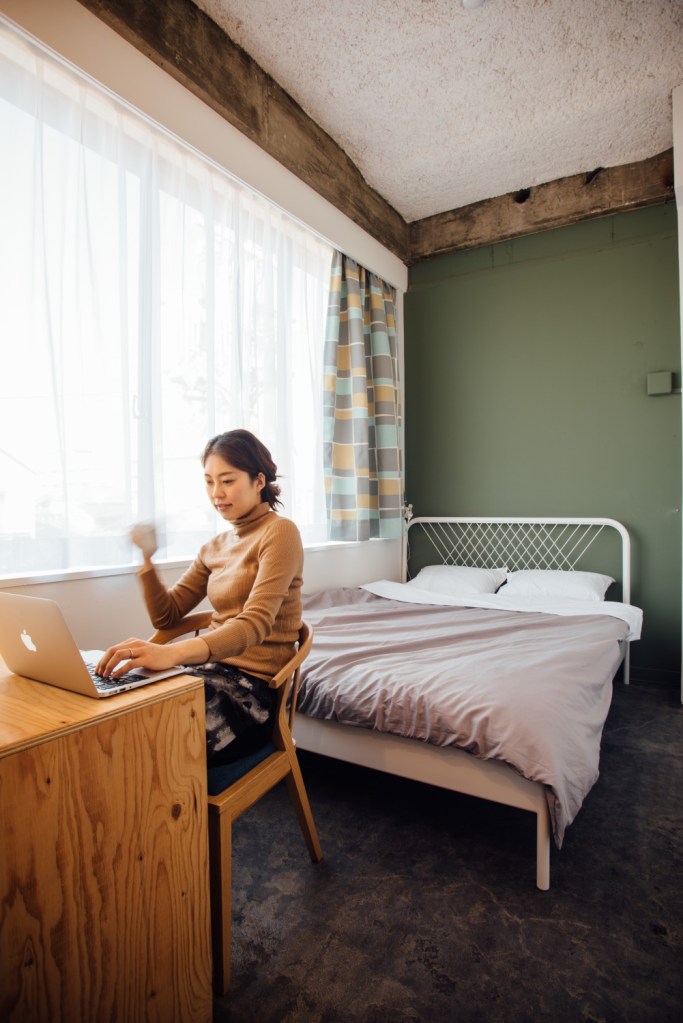 Double bed room
Single room with a double bed.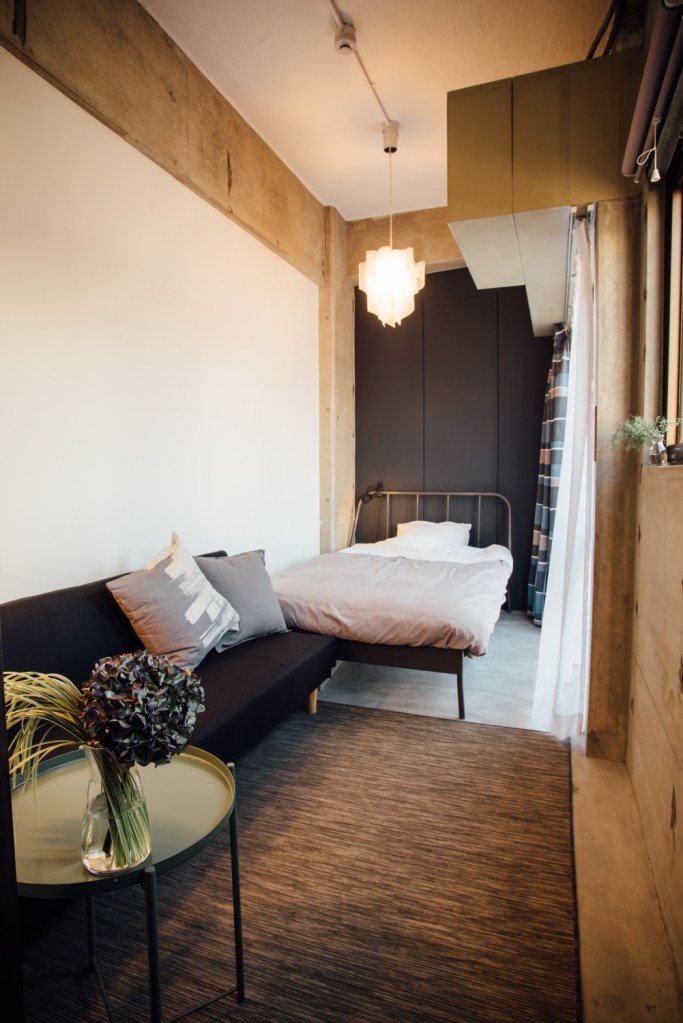 Semi double bed room

Single room with a semi double bed.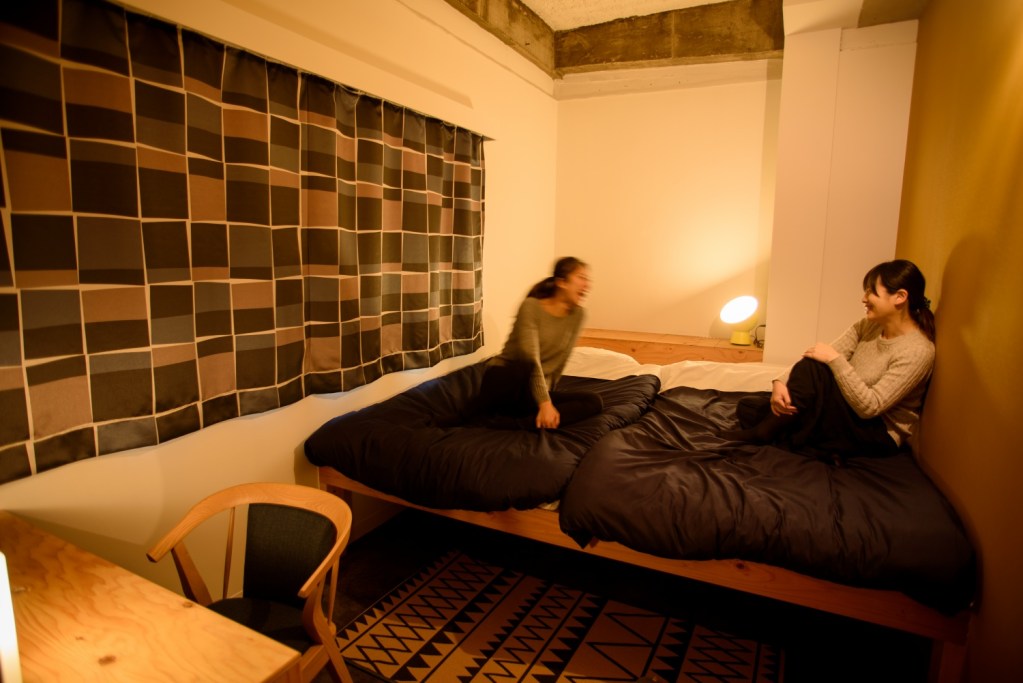 Twin bed room
With friend, sister or just yourself. Up to two persons.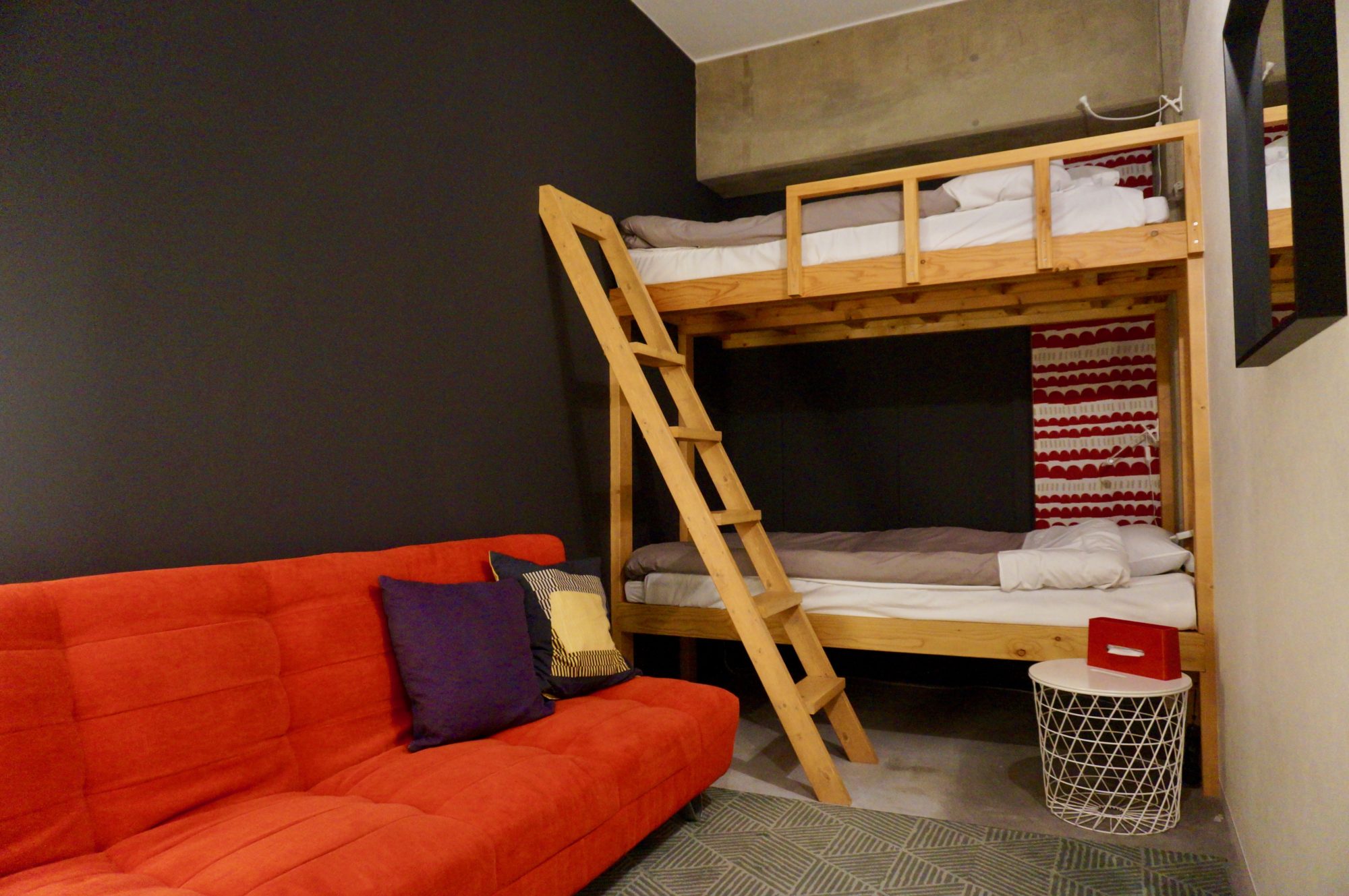 Bunk bed twin room
A room with a bunk bed. Up to 3 persons with an extra bed.
A common bathroom with bath tab is also available on the first floor. Of course it has the different unique design!
NINIROOM is close to Kamogawa river, where is the most beloved place by locals and visitors to chil out.
You can reach the bank of Kamogawa river about 10 mins by walk. I
t's one of the recommended experience to walk, run or read a book at Kamogawa river side during the stay in Kyoto.
It is and  located in the area which has good access to Gion,  Shirakawa area or other central part of Kyoto city by bicycle. 
Rental bicycles are available at NINIROOM. 
To know more about the areas in Kyoto, check out our articles on 'areas'. 
HOSTEL NINIROOM
Higashi-marutamachi 30-3, Sakyo-ku, Kyoto city, Kyoto
<Room Types>※The interior design may be different from the example pictures here. 
1. Single room with a semi double bed
2. Single room with a double bed
3. Twin bed room
4. Bunk and twin room
– common showers, toilets on each floor and one common bath room on the 1st floor