OKI's INN – local life experience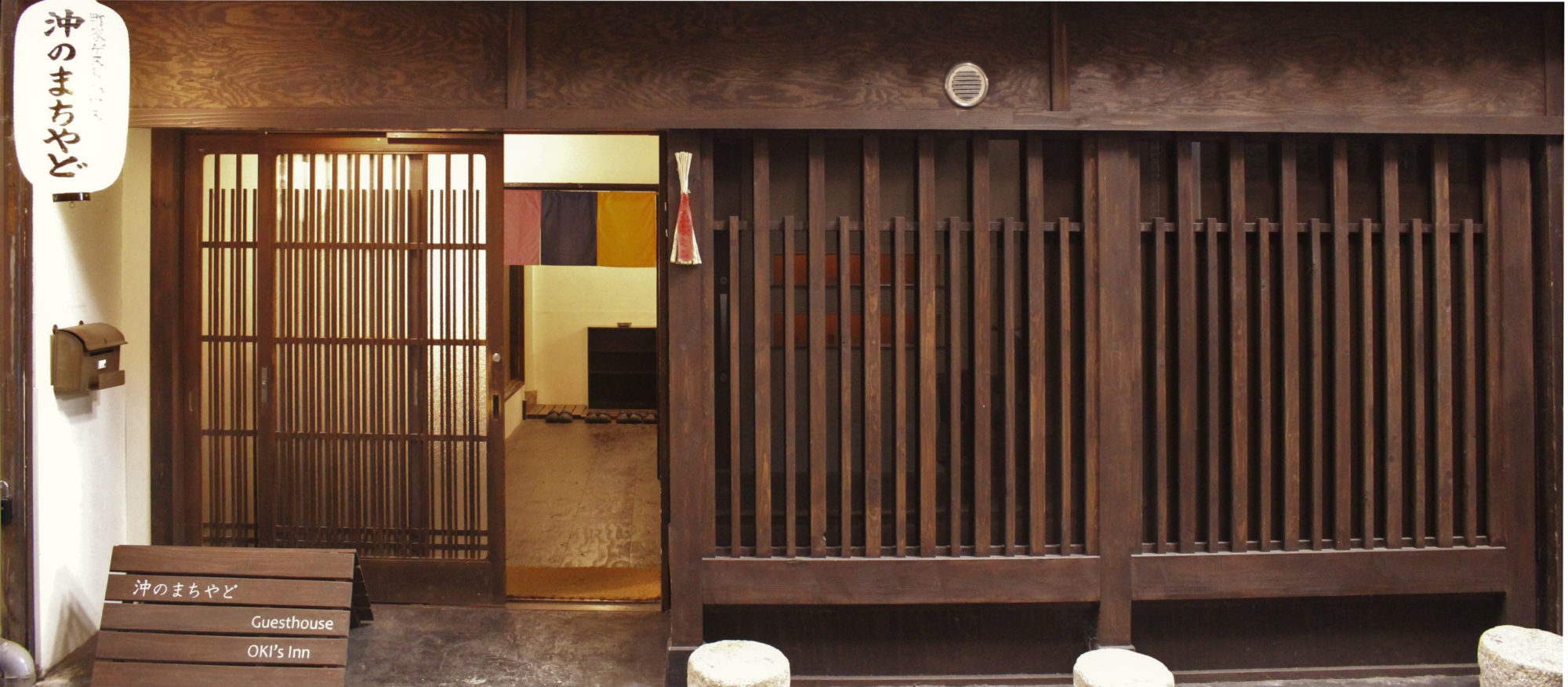 OKI's INN - local life experience
OKI's Inn is a cozy small hostel of machiya, the traditional townhouse of kyoto. 
It faces to Furukawa-cho Shopping street, which has long history as the important part of the life for people living there. Every time you go out and come back,  you can feel like you live in the area as local residence. 
It still has the atmosphere of the old good machiya style, but renovated to the modern style so that guests from all over the world can have comfortable stay. 
In the common living room shown in the above picture even has irori (traditional fireplace) table where people gather and chat.
Since OKI's Inn has only 4 private rooms,  you won't feel disturbed by spending a time with many other guests.
Besides the living room, there's common kitchen with cooking tools and tableware. It's changed to be modern but still somehow remains the old kitchen style the house used to have.
It has one common shower room. Bathroom in Kyoto is usually small because the size of house is small- that's why there are many public baths in Kyoto city. 
A few public baths are available within walking distance from OKI's Inn, it would be a unique experience for you to use a public bath!
The common space is always kept clean and well maintained by hosts, who lives on the second floor of the living room. 
They are so kind that you can rely on during your stay if you need help. They speak English and love traveling around the world.
There are 4 private rooms with Japanese tatami floor room. Each room allows up to 2 persons to stay.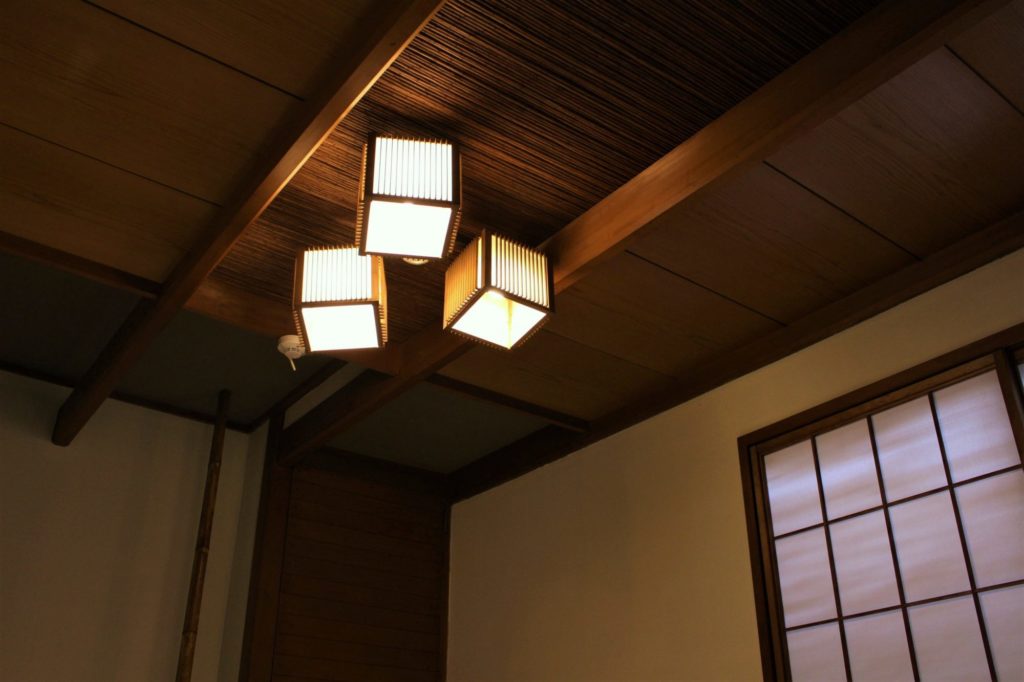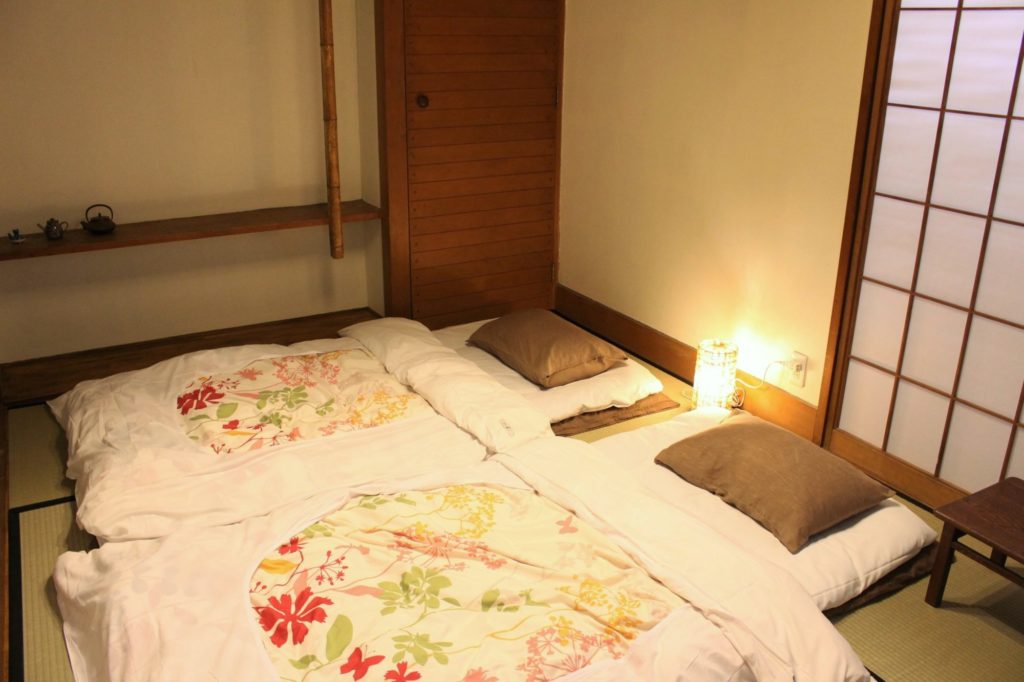 Room with Reed Ceiling
Lights on the ceiling are made of reed, have unique, retro style.
on the first floor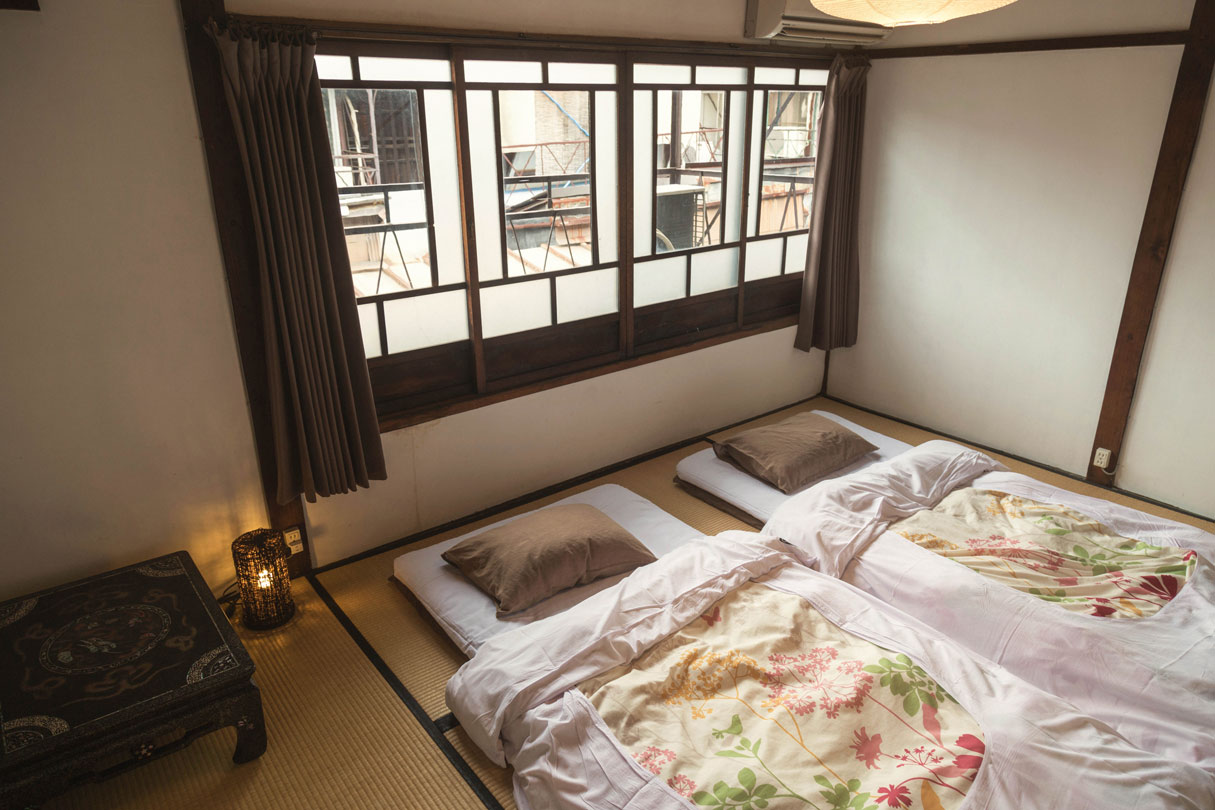 Room with balcony
Small balcony is attached, for those who loves having sunlight and open air.
on the 2nd floor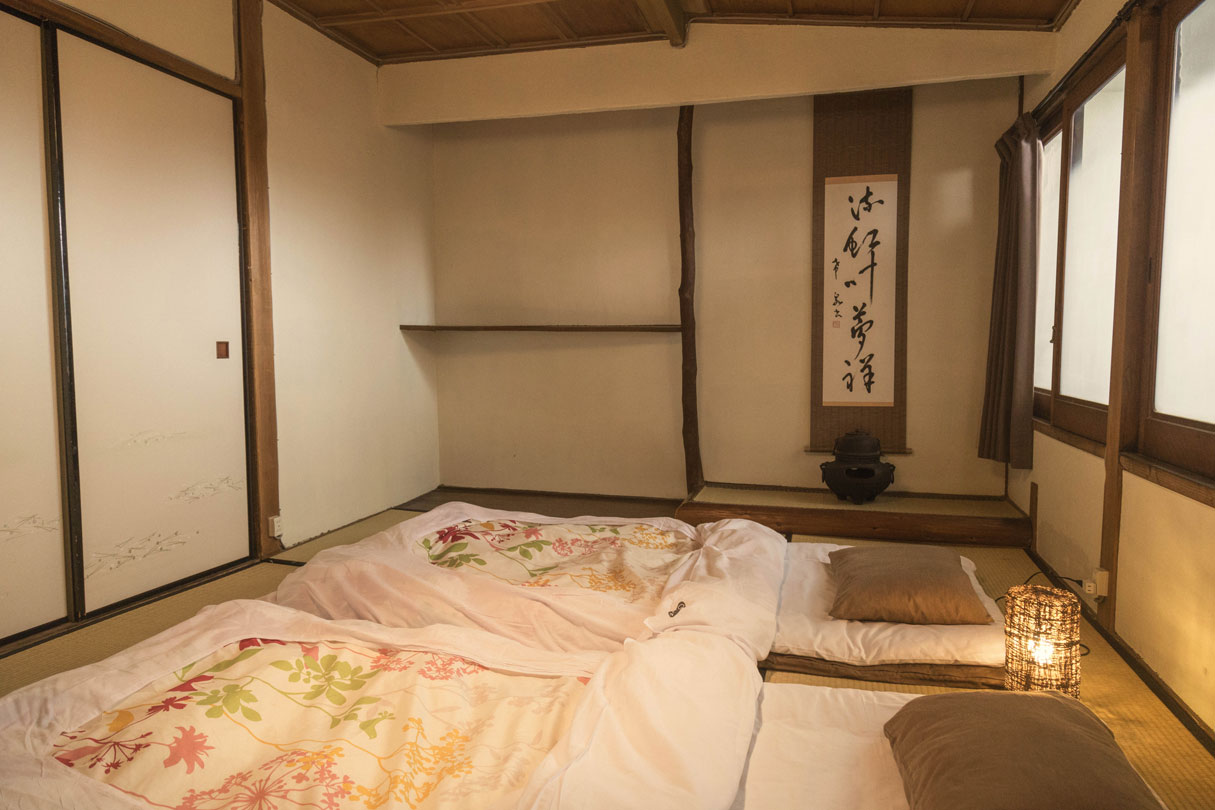 Room with Tokonoma, Japanese alcove
Tokonoma, Japanese style alcove is usually used to display flower arrangements or ornaments on the floor with Kakejiku, a scroll of calligraphy or painting hung on the back wall.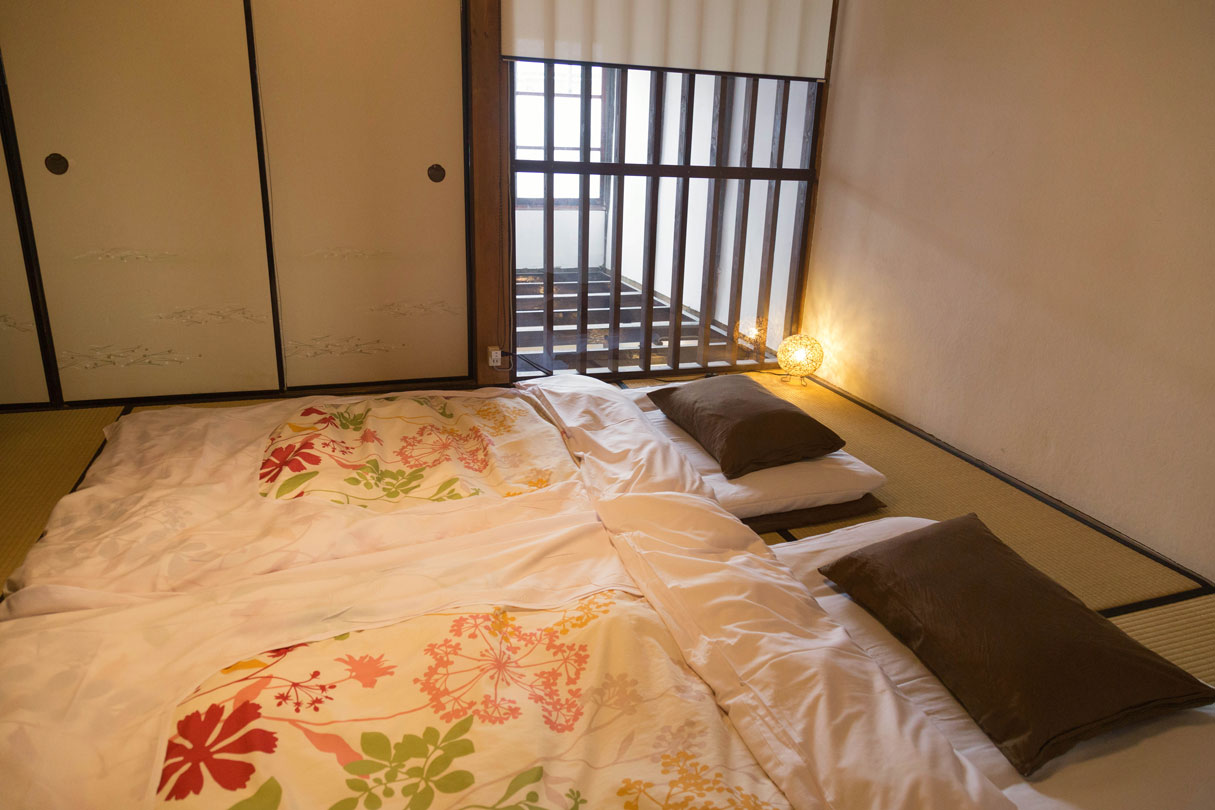 Room with Koshi, Japanese lattice
Thought the Koushi lattice, you can see wellwhole, which is the typical style of housing in machiya house.
Now are you interested in the life at Shirakawa area? 
Get other information about Shirakawa area from here.
OKI's Inn
Furukawa-cho 542-2, Higashiyama-ku, Kyoto City, Kyoto
<Room Types>
1. Twin room with reed ceiling
2. Twin room with balcony
3. Twin room with Tokonoma (Japanese alcove)
4. Twin room with Koshi (Japanese lattice)
– each room provides futon mattress
– common shower & toilets on the 1st floor 
– common kitchen & living space on the attached annex building