Rice cooking with a traditional pot Oct. 2019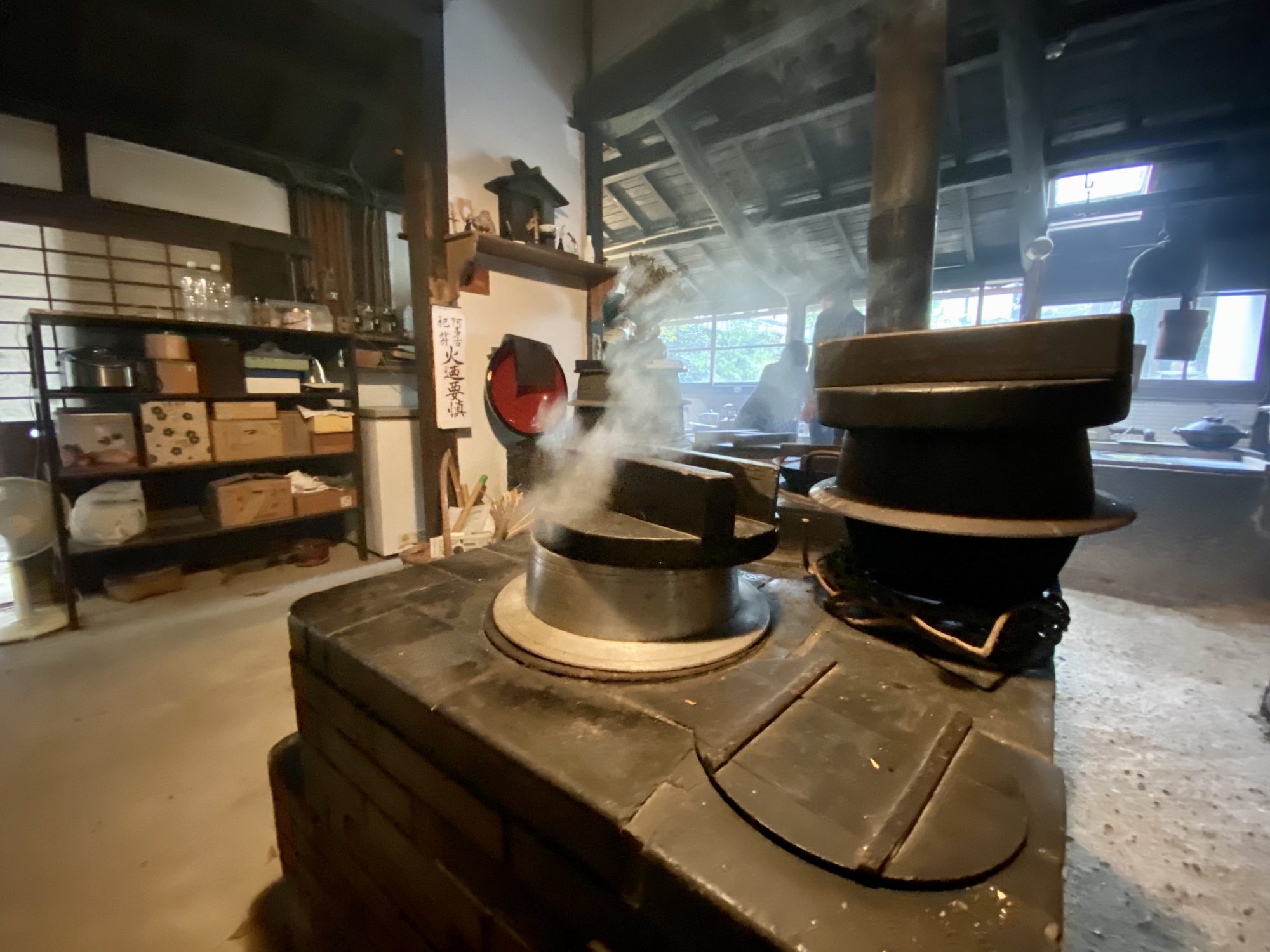 Rice cooking with a traditional pot!
Oct.19th, 2019
Taikoukyo Coworking has 'Kamado', a traditional Japanese cooking oven which has been working for hundreds years. When you step in the kitchen, you may feel like as if you're back in the old time when there was no gas.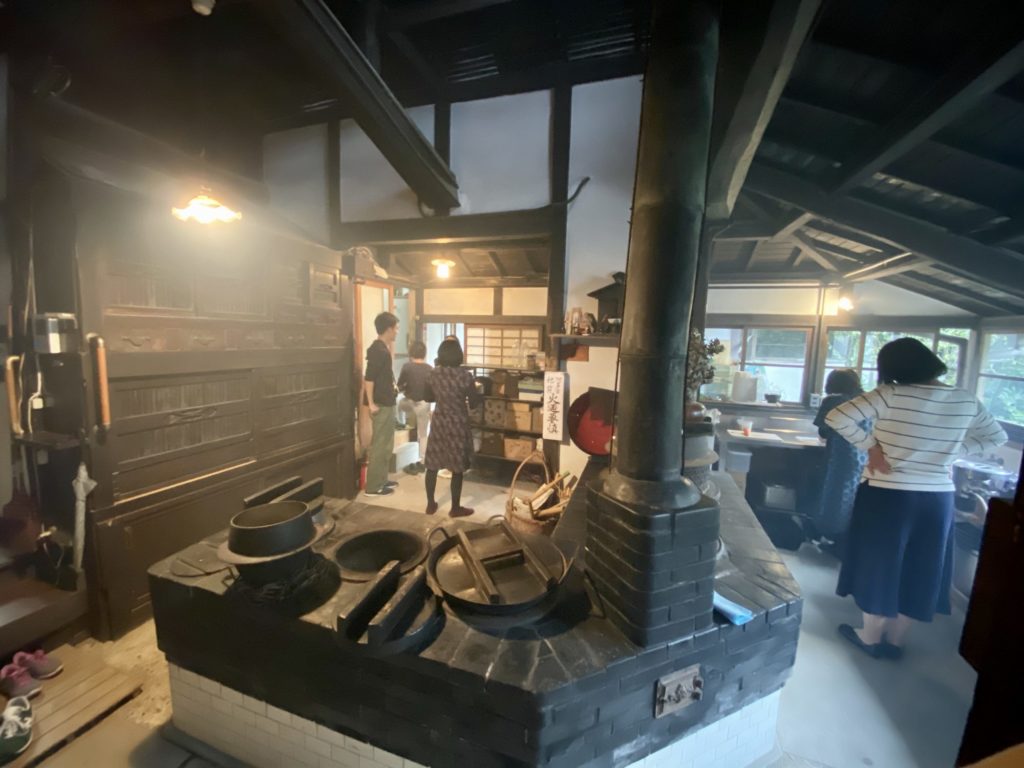 This is how we cook rice in the traditional way. 
1. First, set the fire in the oven with a 'kama', rice cooker filled with water.
2. Once the fire becomes strong enough, exchange the other 'kama' rice cooker with rice.
3. Put the wooden lid on it, and keep the fire strong enough. Wait until white steam comes out. At this step, it is very important to keep the fire enough but not to strong.
4. When you feel the nice smell of rice stronger, it's the sign to lower the fire. You move the burning charcoals and woods aside. 
5. Simmer it for a while until the enough water comes out from the rice. When it's ready, put all the burning fuels aside. This is the most difficult part. If it's too early, you will get the mushy rice.   
6. Open the lid and turn the rice over from the bottom with 'syamoji', wooden large spoon.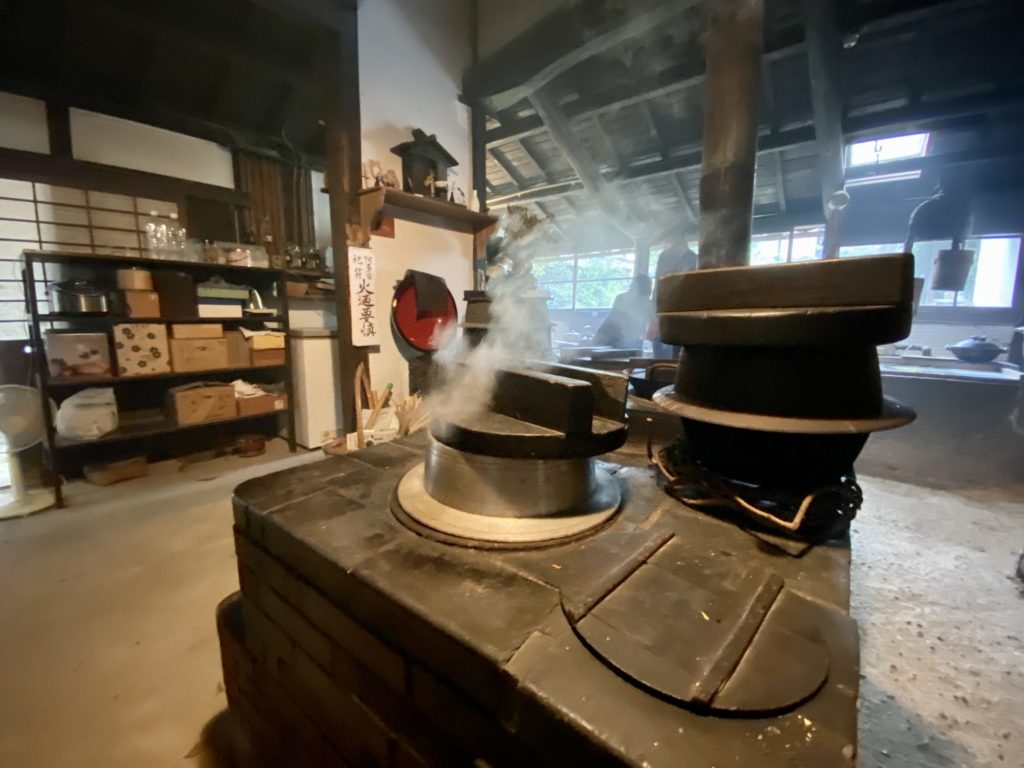 We also cooked 'Tonjiru', miso soup with pork and lots of vegetables. 
This time, we added sweet potatoes which is fresh and tasty especially in autumn.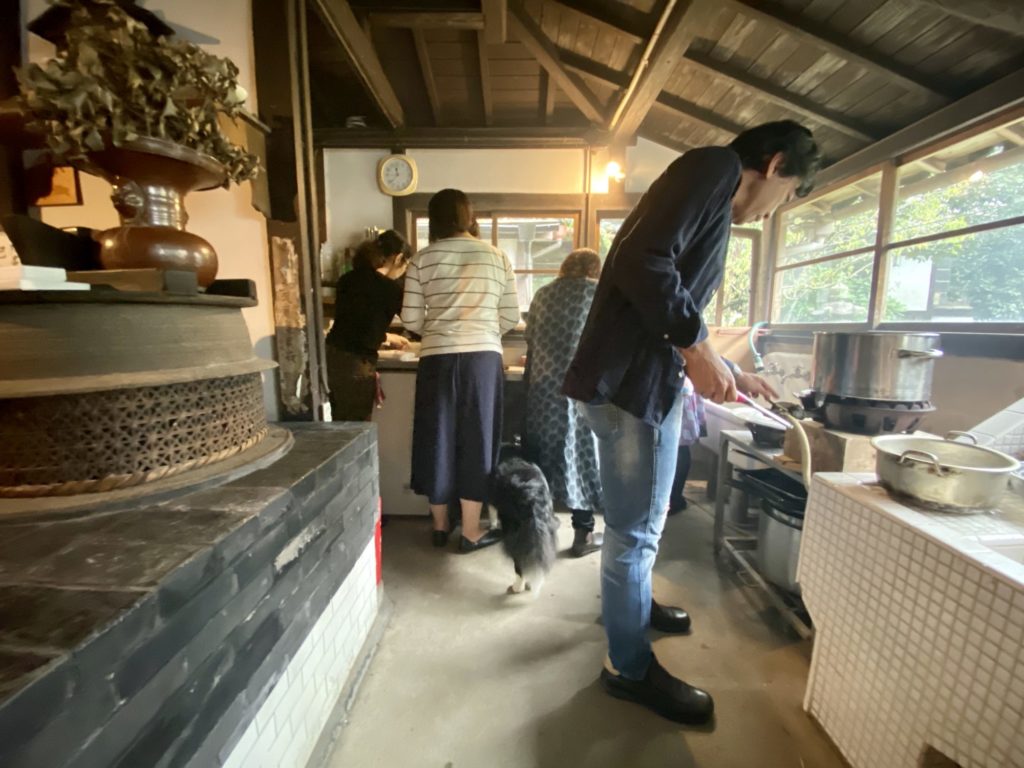 You can tell how it different when it's cooked in the traditional way, and enjoy the crispy rice crunch you'll get in the bottom.
It was raining on the day, but it was quite special to taste fresh-cooked rice and the seasonal soup by the Japanese garden listening to the sound of rain fall.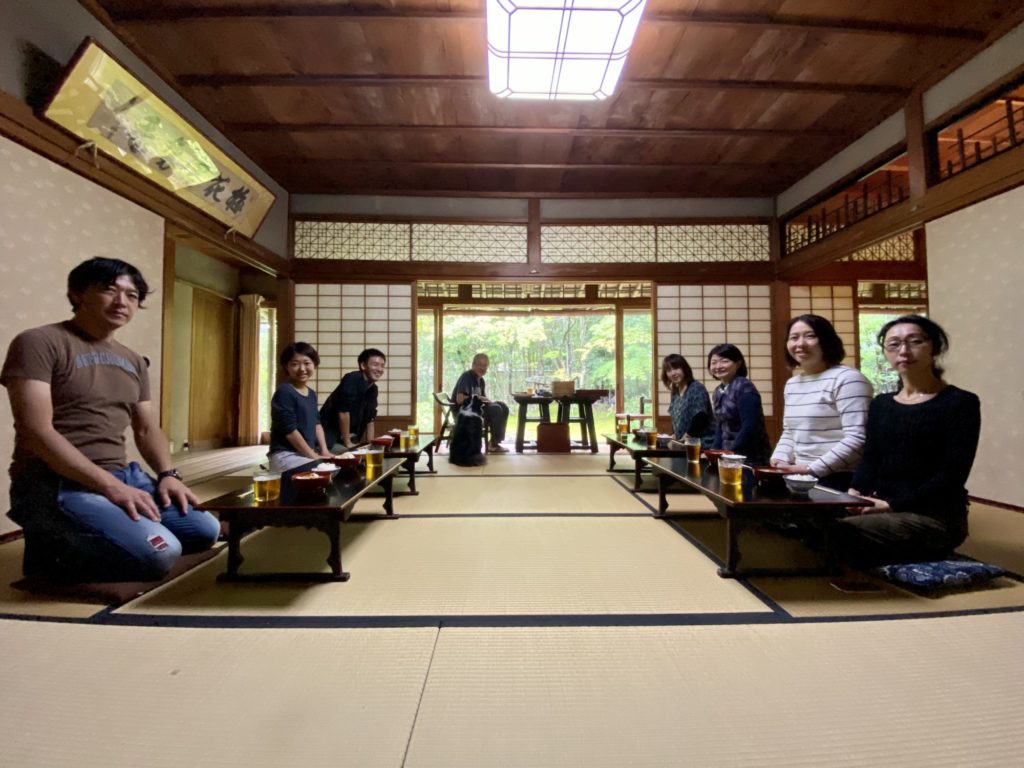 We have cultural events at Taikuokyo Coliving every month. Check out what's happening on our Facebook page !