YUNOKIAN- Kyoto life with a private small garden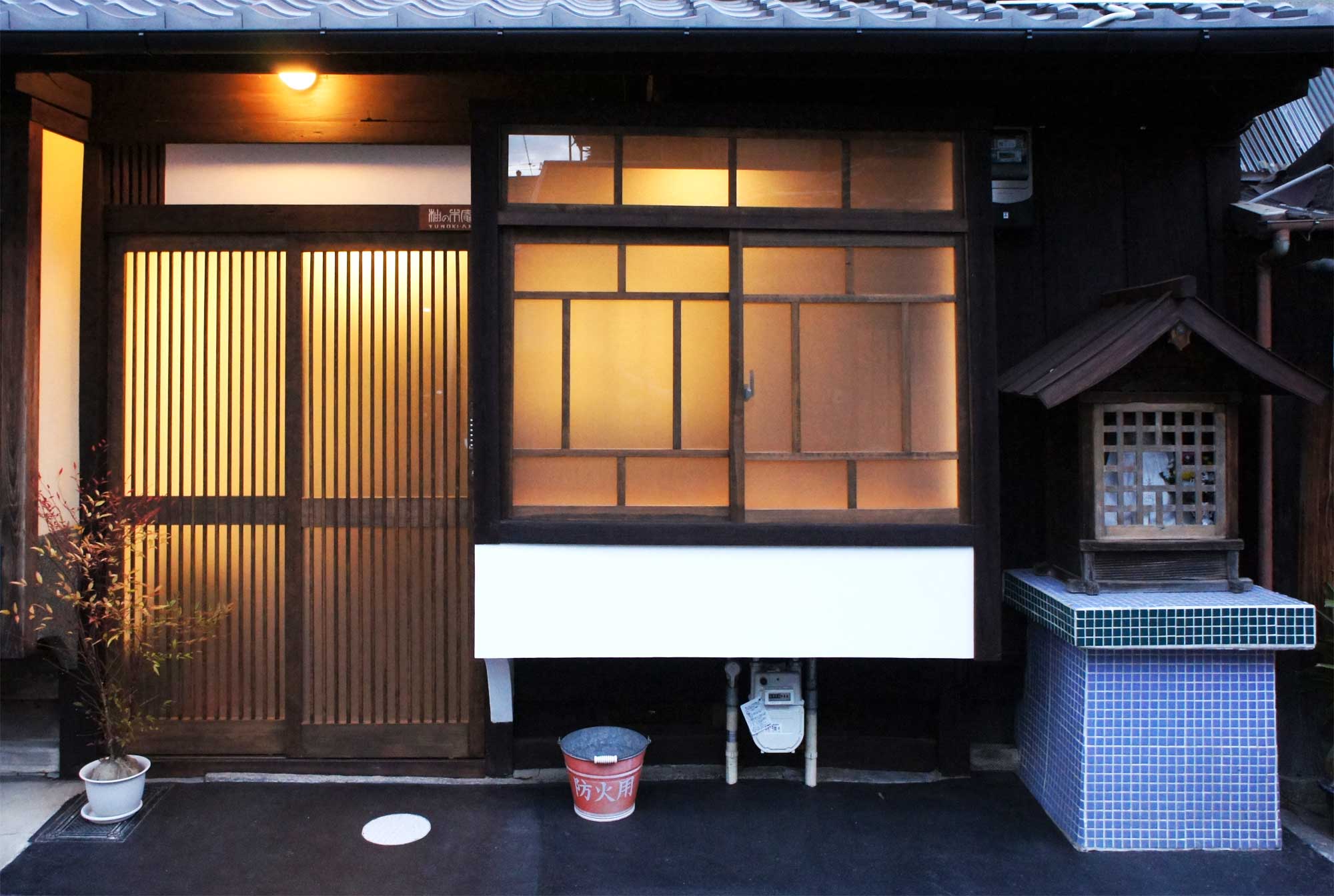 YUNOKIAN- Kyoto life with a private small garden
Located in Okazaki area, which is quiet residential area, YUNOKIAN is small machiya style house for whole house rent. It has a private garden, which is the typical style of housing in Kyoto.
'YUNOKI' means a tree of Yuzu citrus.  The light at the entrance wit citrus fruits welcomes you when you go back home.
The  private garden changes its looks throughout a year. You would find the differences when you make the second visit on the different time of a year.
The pictures here are how it looks like  during summer – brightness of the green color of leaves and koke moss.
Japanese traditional garden is designed to be seen and enjoyed from the living room, You can sit down on the engawa, veranda-like pouch when it's warm.  It's something even Japanese can not experience in daily life since less houses has traditional style such as a garden with engawa pouch.
In YUNOKIAN, you can also enjoy the nice view of the garden from the bathroom window.
It has two stories, the rooms are all Japanese style with tatami floor. You can fully enjoy the atmosphere of old-good days in Kyoto. 
The rooms and facilities are already renovated for guests to stay comfortably.
YUNOKIAN is the best choice if you are looking for a place where you feel like your own home in tranquil residential area in Kyoto especially longer stay from a few weeks.
It's close to the waterfront of Shirakawa river, which can give you peaceful feeling.
To see more what you in Shirakawa area,  information is available from here!
YUOKIANN
Yunoki-cho 356, Higashiyama-ku, Kyoto city, Kyoto