Impact Hub Kyoto – world wide connection in Kyoto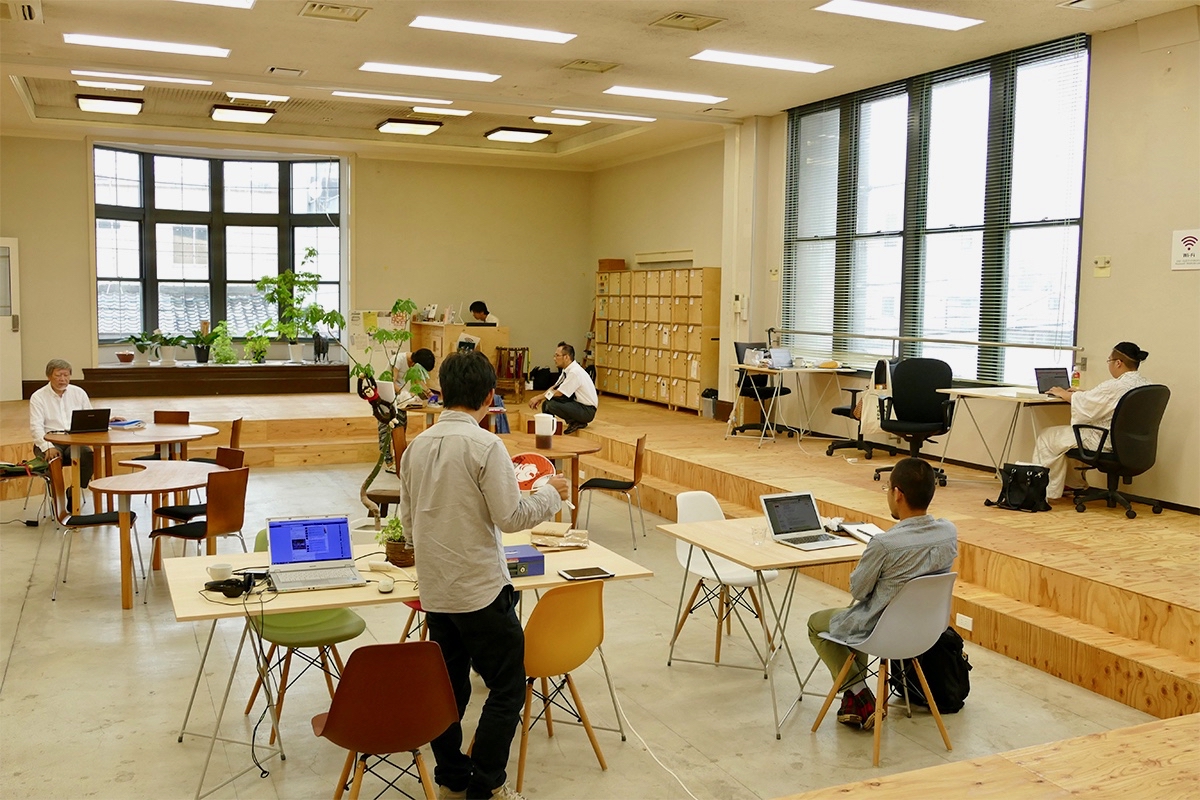 Impact Hub Kyoto - world wide connection in Kyoto
Impact Hub is community started from London in 2005. It has hub places at more than 100 cities around the world connecting people to build relationships in their business, activities.
Impact Hub Kyoto is on the 2nd & 3rd floor of the this old building, Nishijin Industrial Creation Building which used to be used as Nihijin telephone exchange office.
The coworking space has high ceiling, wood deck floor surrounding the space which make you feel comfortable.
Besides the deck floor, desks, book shelves and cafe space made by wood. 
You can have free drink such as coffee and tea at cafe space.
Although there's no common kitchen for cooking, you can use microwave to heat up food you bring.
Unique thing about Impact Hub Kyoto is that there is a book shop on the wall.
Books on the shelves are selected individually to 
The 3rd floor is space for multiple purposes such as events, workshop and party etc. 
There are events held by Impact Hub Kyoto organization several times a month. 
For more information about where to stay and get groceries around Impact Hub, see Gosyonishi area page.
Impact Hub Kyoto
2nd & 3rd floor, Kainokami-cho 97, Kamigyo-ku, Kyoto city, Kyoto
Weekday : AM 10:00 – PM 8:00
Saturday & Sunday : Closed
Membership
 – JPY 5,000 for registration fee
 JPY 2,000 ~ 30,000 / m
Drop in
 – No registration fee
Drop in : JPY 1,000 / d