oinai karasuma – simply designed coworking space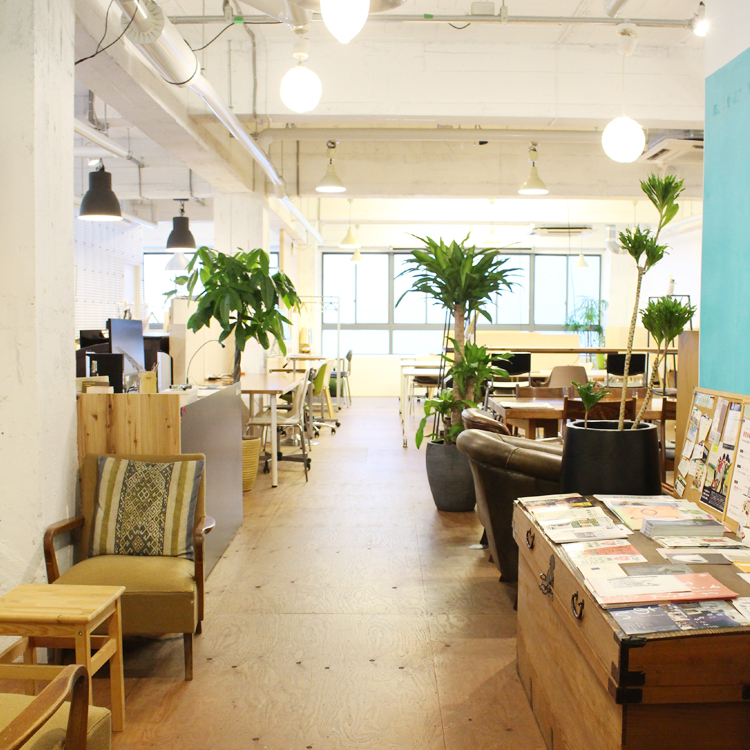 oinai karasuma - Simply designed coworking space
oinai karasuma is a coworking place located in the central of Kyoto and only 5 minutes by walk from Shijyo-Karasuma crossing which has two train stations. 
It is on the 4th floor of the post modern-like old building. Although the building itself has a history, inside is renovated and seems quite new.
There are several free address-desks for anyone and reserved desks for members. Electric outlets are available at the desks. 
oinai karasuma also has independent desks, and those are opened for anyone including visitors.
oinai karasuma is run by architectural design office. You can see the space is well designed to be comfortable for people work there.
There are small and large meeting rooms and open meeting space. Two meeting rooms require advanced booking. Availability can be checked on the HP.
What you sometimes really need when you work away from home is a kitchen. Just like most of other coworking spaces, oinai karasuma has common kitchen with kitchen tools and tableware. 
They have free drinking water and hot water but not other drink or snack. You're welcome to bring food or drink from outside.
oinai karasuma sometimes organizes events such as hand made craft-workshop or meetup on certain theme.
All staffs are friendly to help you to get to know more about the area.
It is good to explore around neighbors by bicycle you can rent at oinai karasuma.
You can check out where to shop the necessities in neighborhood areas from this page.   
oinai coworking place also manages a guest house; Oinai Gutest House Taruya-cho. If you stay there, you can get discounted plan for oinai coworking pace.
oinai karasuma
Tearaimizu-cho 647, Nakagyo-ku, Kyoto city, Kyoto
Weekday : AM 8:30 – PM 10:00
Saturday & Holiday : AM 10:00 – PM 8:00
Sunday : Closed
Membership 
 – JPY 5,000 registration fee
 – Free to book meeting rooms till PM 6
Allday : JPY 10,000 / m
Morning & Night : JPY 7,000 / m
Start up : JPY 15,000 / m
(for starting a company with the registration in Kyoto)
Non membership
 – JPY 500 registration fee
 – Meeting rooms are available for JPY 1,000 / h (small) and 2,000 / h (large)
Drop in : JPY 300 / h
Monthly : JPY 15,000 / m